Whether you want to make challah for Shabbat or babka for brunch, my new cookbook, The Essential Jewish Baking Cookbook: 50 Traditional Recipes for Every Occasion (Rockridge Press, 2021), will be your go-to resource, even if you've never tried your hand at Jewish baking before.
This post contains Amazon affiliate links – if you click on one and purchase something, I receive a very tiny percentage of the sale. Your price is never affected.
Why you'll love this cookbook!
When I first started my blog, I thought of myself as a savory cook, not a baker. Turns out I have baking genes (thanks Bubbe). AND I've written my very own cookbook, The Essential Jewish Baking Cookbook, all about Jewish baking for every occasion including yeasted doughs, pastries, cookies and so much more.
Each recipe includes easy-to-follow directions and uses basic ingredients to ensure you get it right, even if you've never tried your hand at Jewish baking before.
Want to surprise your significant other or a friend with just the right nostalgic baked good for a Jewish holiday? This is the book for you.
Praise for the Jewish Baking Cookbook
As seen in ...
"Whether or not you have a bubbe, you surely know the comfort and nostalgic warmth Jewish baked goods provide. Beth's approach does one better. She gives you the classics but adds her own approachable, smart twists. Blintz casserole? Genius!"

— Cheryl Sternman Rule, author of RIPE and Yogurt Culture
"Beth's notes and stories make you feel like you have a trusted friend and guide to navigate the world of Jewish baking. ... Calling this book essential is an understatement."

— Ali Rosen, Host of Potluck with Ali, author of Bring It and Modern Freezer Meals
"The Essential Jewish Baking Cookbook teaches you how to make favorites of mine, like the marble rye that I grew up with, borekas that I got to know and love when I lived in Israel, and even specialties like malawach that I learned to make from my Yemenite mother-in-law. There are Ashkenazi knishes and Sephardi roskas, too. I can't wait to start baking from it!"

— Faye Levy, author of Faye Levy's International Jewish Cookbook and 1,000 Jewish Recipes
"This book is like having all of your family's treasured heirloom recipes in one place―but with precise measurements and detailed instructions to guarantee success every time. ... It is indeed essential for every Jewish home and anyone who loves to bake, regardless of faith or heritage."

— Emily Paster, Author of Instantly Mediterranean: Vibrant, Satisfying Recipes for your Instant Pot®, Electric Pressure cooker and air fryer
Jewish Baked Goods for any Occasion
You don't have to be Jewish to make this book a trusted baking resource in your kitchen. Who doesn't love babka? Or bagels? Or a no-fuss, no-knead rye bread? Lots of my testers weren't Jewish and return to the recipes over and over again.
Whether you're hosting a meal for the High Holidays - Rosh Hashanah or Yom Kippur break-the-fast, or celebrating the miracle of oil at Hanukkah, or attending a Passover seder, this book has just the right recipe for every occasion.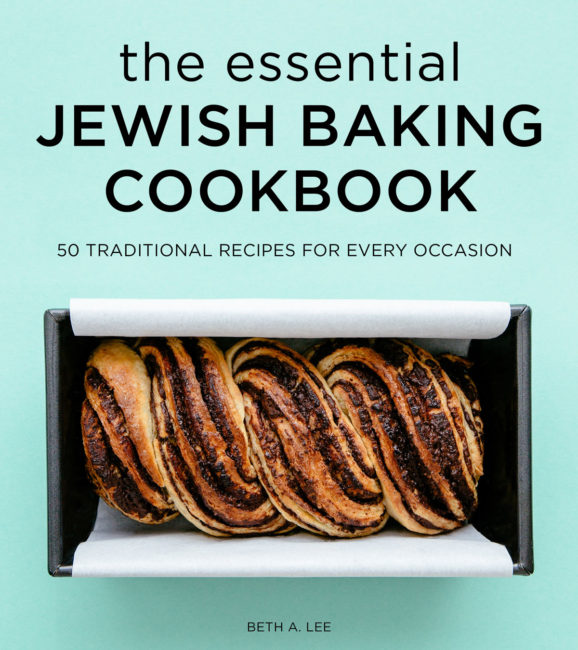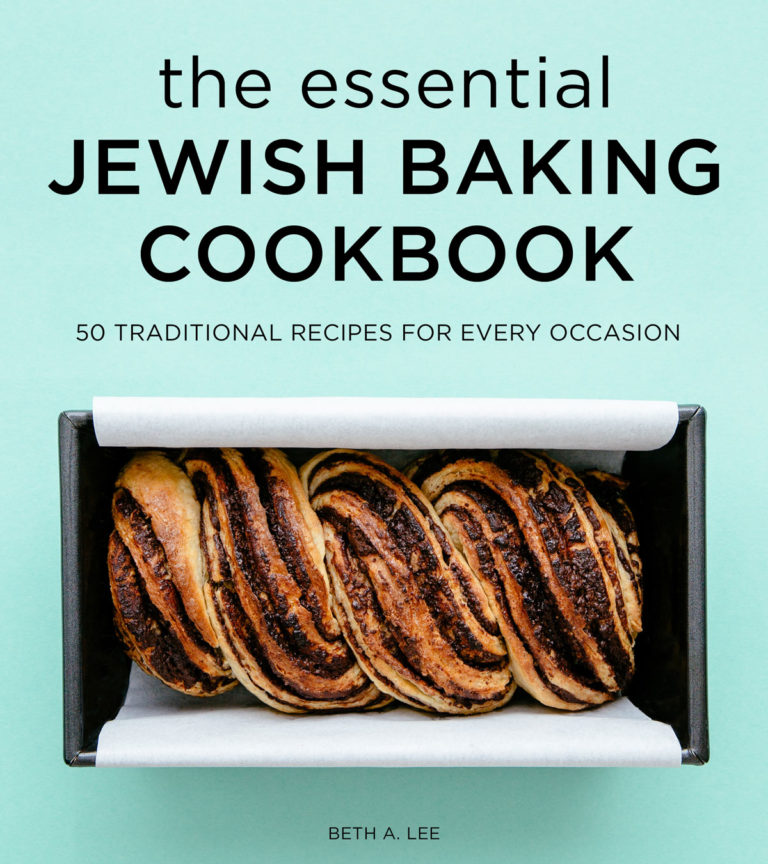 Recipes you can preview
New-York Style Lemon Cheesecake Bars
Sweet Challah Rolls with Apple Currant Filling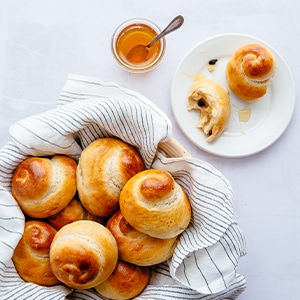 Pastelicos, Meat-filled Borekas