Date thumbprint cookies, a variation on a Persian cookie called koloocheh, are a buttery delicious treat perfect for Tu B'shevat. These cookies, perfumed with rose water and orange blossom water, are the intersection of several cultural cookie recipes in one easy method.
Another delicious treat is my rose cardamom and pistachio snowball cookie recipe,
The Origin of Date Thumbprint Cookies
When Sarene Wallace and I developed a menu for a cooking workshop called A Taste of Jerusalem: Beyond Hummus and Pita, we landed on a cookie in Louisa Shafia's book The New Persian Kitchen called date and walnut filled cookies or in Persian: koloocheh.
They seemed very similar to a cookie in Jerusalem: A Cookbook called ma'amul. When I wrote to Louisa to ask if the two cookies were related, she told me about an article she wrote on exactly this subject.
And yes, koloocheh and ma'amul are culturally connected and also akin to a Jewish cookie eaten for Purim, called hamantaschen and an Egyptian cookie called khak.
For ease of browsing, here are all of my baking and dessert recipes.
How Koloocheh Became a Thumbprint Cookie
After studying the different cookie recipes, Sarene and I added our own functional and cultural spins to this already historically-rich baked good.
In the interest of minimizing prep time, we formed the cookies thumbprint-style (filling on top), bypassing the extra step of stuffing and re-rolling the cookies. This sped up the production line without sacrificing taste or texture. We ran the idea by Louisa who encouraged us to give date and walnut thumbprints a try.
Adding Orange Blossom Water and Rose Water
Orange blossom water and rose water are both made from the flower of the associated plant. For rose water, it's made from the rose flowers. Orange blossom water is made from the flower of an orange tree - usually a bitter orange tree.
Rose water is very commonly used in Middle Eastern cuisines. Orange blossom water is beloved in both Middle Eastern and French cuisines - perfuming pastries most often.
After reviewing the "Jerusalem" version of the cookie (ma'amul), I suggested we also add some rose water and orange blossom water to the dough. Sarene and I experimented with varying amounts and came upon the measurements in the recipe below as a nice complement to the cardamom.
If you enjoy a stronger essence of rose or orange, don't hesitate to up the amounts a bit more. But remember too much rose water can become soapy-tasting.
What is Tu B'Shevat
Tu B'Shevat (or Tu Bishvat) is a lesser known Jewish holiday celebrating the birthday of the trees. Or the approximate time of year when trees begin to bloom again. Some honor the holiday by planting a new tree, often in Israel.
In modern times, this holiday is also synonymous with a discussion of saving the planet, learning about climate change, opening our minds to new ways to help preserve the natural beauty of the world. No matter your religious affiliation, if you love the outdoors, it is a wonderful reminder to treasure the natural world and do our part to preserve it.
Why is this Cookie Perfect for Tu B'Shevat
There are seven species or foods connected to the celebration of TuBishvat. These seven foods appear in the Old Testament and are some of the key elements that made ancient Israel's agriculture so rich. Some people have a special meal or seder to celebrate the new year of the trees. These seven foods highlight this special meal.
They are:
Wheat
Grapes
Olives
By using dates for the filling and wheat in the dough, this cookie represents two of the seven species. If you are trying to put a menu together representing all seven, this cookie knocks two off the list. (and it tastes great too!)
How to Make Date Thumbprint Cookies
Prepare the dough first so it can chill
Prepare the date filling while the cookie dough chills
Grab walnut-sized pieces of the dough and roll into a ball. Flatten between your hands and place on a parchment-lined cookie sheet
Made an indentation with your thumb or similar sized device and fill each cookie with the date filling
Top with walnuts and then bake
Sprinkle with powdered sugar to serve.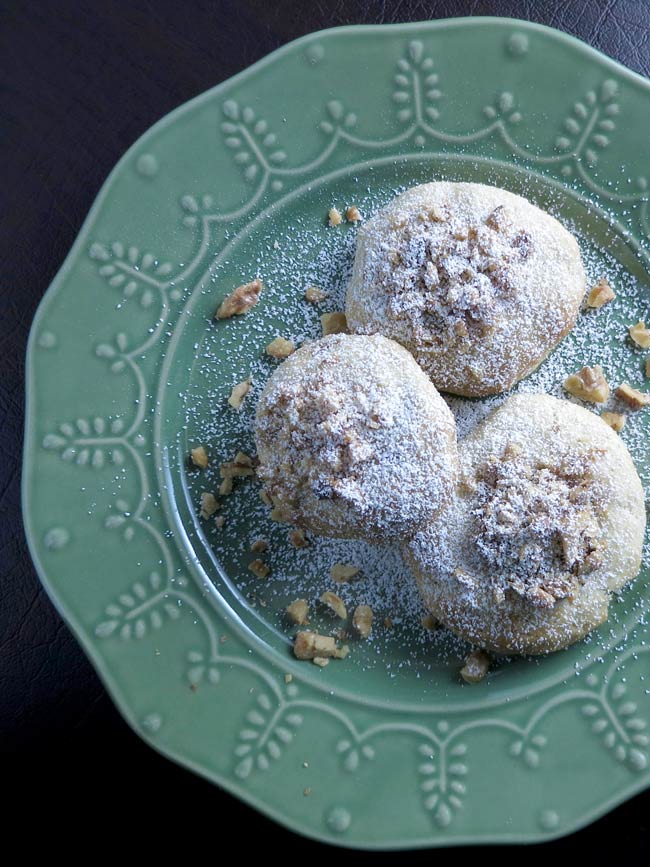 What began as a menu planning exercise turned into a food history lesson. We learned how a cookie recipe adapts to different cultures, regions, and ethnicities. One bite and you will agree the cookies are a mouthful of flavor, texture, and ethnically distinct ingredients.
Here is a link to Louisa's original recipe and below is our adaptation of Louisa's date and walnut filled cookie.
Other Recipes Perfect for Tubishvat
Roasted Fruit with Grapes and Pomegranate Molasses
This post contains Amazon affiliate links – if you click on one and purchase something, I receive a very tiny percentage of the sale. Your price is never affected.
Supplies for Making Date and Walnut Cookies
Also check out my Amazon shop that includes some of my favorite food and food-related products. I am always updating it – please visit often. And let me know if you need specific product recommendations – I am happy to help!
Do you have a family cookie recipe that's been handed down through the generations or you know has roots in your family's history?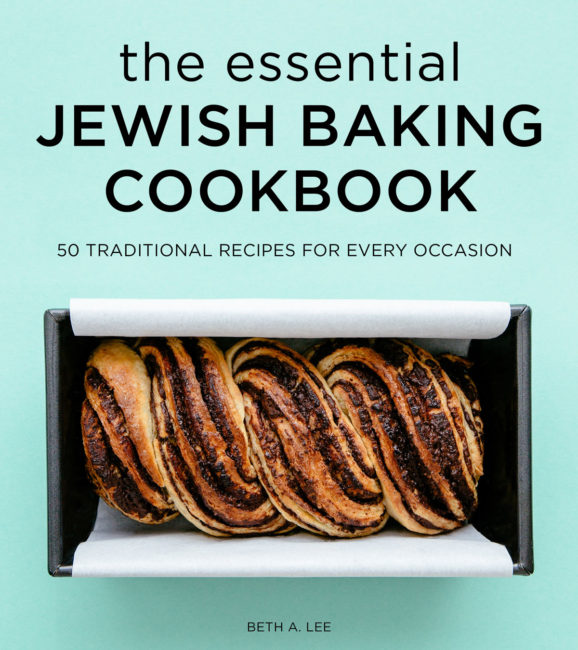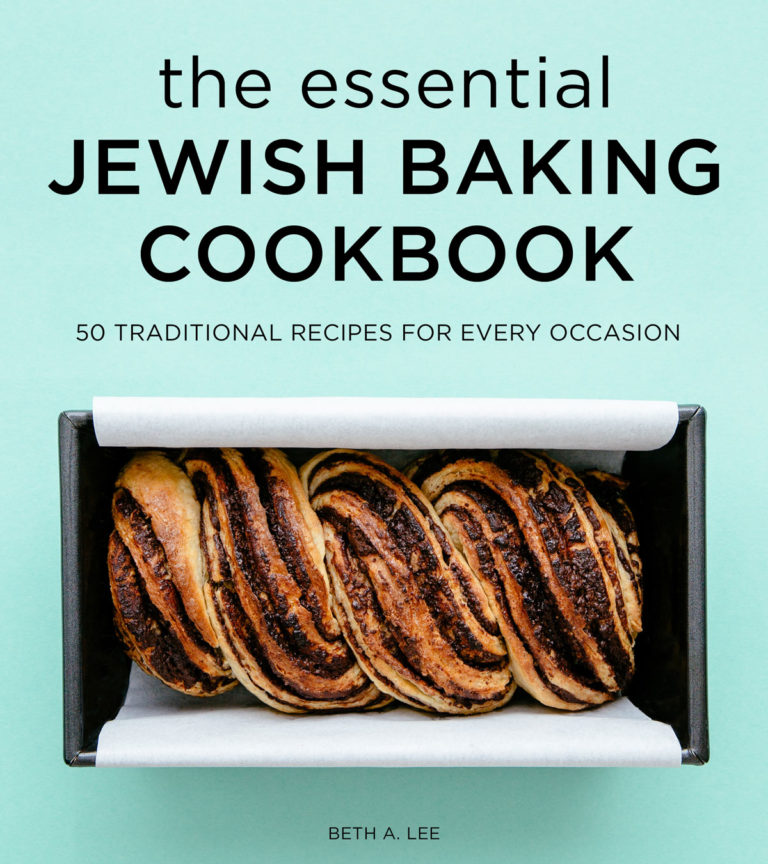 P.S. If you try this recipe, please leave a star rating and/or a review in the comment section below. I so appreciate your feedback! AND find more inspiration on Pinterest, Facebook or Instagram. Signup for my email list, too!
Date and Walnut Thumbprints
Beth Lee
This date thumbprint cookie is a variation of Louisa Shafia's Date and Walnut Filled Cookies. We sped up the method of producing the cookies by making it a thumbprint style cookie instead of a stuffed cookie. We also added rose water and orange blossom water to the dough to complement the cardamom and bring out the orange from the filling.
Ingredients
For the dough
1

cup

unsalted butter or refined coconut oil

at room temperature

⅓

cup

sugar

1

teaspoon

vanilla extract

1

egg

2

teaspoons

orange blossom water

1

teaspoon

rose water

2

cups

all-purpose flour

or if gluten free: ¾ cup fava bean flour, ¾ cup coconut flour, ½ cup tapioca flour

½

teaspoon

kosher salt

1

teaspoon

ground cardamom

2

teaspoon

baking powder

¼

cup

powdered sugar for dusting the cookies after they are baked
For the filling
½

cup

finely chopped walnuts

used for filling and sprinkling

½

cup

Medjool dates

pitted and chopped

½

teaspoon

ground cinnamon

¼

cup

freshly squeezed orange juice

2

teaspoons

honey

Pinch

of kosher salt
Instructions
Make the Dough
Make the dough first as it will need to chill and you can prepare the filling while it does.

In an electric mixer fitted with the paddle attachment, cream together the butter and sugar on medium-high speed for about 3 minutes, until light and fluffy. Add the vanilla, orange blossom water, rose water, and egg and mix until just combined.

In a separate bowl, whisk together the flour(s), salt, cardamom, and baking powder.

Add the dry ingredients to the wet ingredients in two batches (three or four if you double the recipe), stopping to scrape down the sides of the bowl as needed. If it doesn't all come together, use your hands for the last bit of kneading to incorporate all of the flour. Turn the dough onto a piece of plastic wrap and press it into a disk. Wrap and chill in the refrigerator for 2 hours, until firm but still flexible.
Make the Filling
To make the filling, combine ¼ cup of the walnuts with the dates, cinnamon, orange juice, honey, and salt in a small saucepan and bring to a boil. Lower the heat and simmer uncovered, stirring often, for 5 to 7 minutes, until the mixture forms a thick paste. Transfer to a plate and let cool to room temperature.
Form and Bake the Cookies
Line two baking sheets with parchment paper.

To make each cookie, wet your hands and break off a walnut-sized piece of the dough. Roll into a ball and then flatten between the palms of your hand to about ¼ inch thick and place on a parchment-lined cookie sheet 2 inches apart. Make a hollow in the center of each with your thumb; fill with about ½ teaspoon of the date mixture and then sprinkle some nuts on top. Repeat with the remaining dough and filling.

Refrigerate the cookies for 45 minutes, until firm. While the cookies chill, preheat the oven to 350°F.

Bake the cookies for 25 minutes (20 minutes convection), until the undersides are golden. Transfer to a cooling rack and let cool completely. Dust the cookies with the powdered sugar if you desire and serve. Store in an airtight container at room temperature for up to 5 days.
Notes
Adapted with Sarene Wallace from The New Persian Kitchen by Louisa Shafia, copyright © 2013. Published by Ten Speed Press, a division of Random House, Inc. 
This recipe will double easily but we found that the filling, when doubled, was far more than we needed. However, it could easily be eaten by the spoonful or used in another filled cookie like a hamantaschen.
Nutrition
Calories:
152
kcal
Carbohydrates:
15
g
Protein:
1
g
Fat:
9
g
Saturated Fat:
5
g
Cholesterol:
27
mg
Sodium:
44
mg
Potassium:
96
mg
Sugar:
6
g
Vitamin A:
255
IU
Vitamin C:
1.3
mg
Calcium:
29
mg
Iron:
0.7
mg