This squash soup not only highlights the best flavors of fall but can star on your Thanksgiving or holiday buffet as well. You can even turn it into an appetizer by serving it in shot glasses - I call them soup shooters.
Other soup recipes you might like are my mushroom barley soup or roasted butternut squash soup.
For ease of browsing, here are all my soup recipes in one place.
If you are going the appetizer route, here are all of my appetizer recipes together.
In California, summer has been stubborn and clingy, unwilling to give way to the freshness of fall. Again this week, the temperatures have risen into the high 80s and 90s. And yet like magic, the wind blows and the leaves swirl on the driveway in that familiar autumn pattern.
In late September, I was just as stubborn and clingy about transitioning into fall food. I was a special guest at an auction-winning dinner party and was charged to bring appetizers to serve and discuss. I vacillated for days about what to prepare, in part because of my own time restrictions, but also because of the weather. The holidays (Sukkot in Judaism welcomes the fall harvest) and the calendar date said we should be eating fall fruits and vegetables. The sunny warm weather still echoed thoughts of berries and tropical fruits.
So I decided on both, creating a summer into fall menu that started with fresh strawberry salsa flavored with balsamic vinegar and served on goat cheese, followed by Grilled 5-spice pineapple from the RIPE Cookbook by Cheryl Sternman Rule and Paulette Phlipot, followed by a squash soup served in shot glasses that I called squash soup shooters. (bookmark this idea for Thanksgiving – it's an easy show stopper that everyone will enjoy)
The recipe for the soup came from a wonderful cookbook by Maria Speck called Ancient Grains for Modern Meals. It incorporates ground-up oatmeal in the ingredient list - a unique way to create a wonderful texture in the final product.
Here's how the soup came together. In Maria's book, it's called Acorn Squash Soup and calls for a whole acorn squash, to be peeled and chopped. At my local New Leaf grocery store, the produce manager offered to cut the squash for me but also recommended another type of squash and suggested an alternate cooking method. She introduced me to red kuri squash – a beautiful orange red flesh and mild sweet flavor. So I opted for one red kuri and one acorn. And she suggested I roast the squash, rather than peel and dice – a time saver and arm saver and so simple to do.
I roasted the 4 halves of squash, just brushing the outside with some olive oil and putting a bit of water in the sheet pan while it cooked. The flesh was soft in 20 minutes for the red kuri and about 30 minutes for the acorn.
While the squash cooked and cooled, I prepared the other items for the soup including grinding the oats, sautéing the onion and preparing the spicy lemon yogurt sauce.
Once cooled, I scooped out the flesh and then added it to the soup, let it cook for about 10 minutes, then used a hand blender to puree it – all along tasting for spice, salt, and pepper.
I let it cool, packed it away in a container and was ready to reheat and serve it the next day.
And what about those oats in the soup? Well, without any cream added to the soup it had a velvety texture as well as a little extra nutrition from the great grain. Just one of many creative, nutritious, and delicious recipes in Maria's award-winning cookbook. I heartily suggest purchasing the book and heading over to her web site to learn more about her unique background and creative cooking techniques.
All three appetizers were devoured at the dinner party with second "shots" of soup requested by almost everyone. Last Thanksgiving, I prepared a Bobby Flay recipe of Pumpkin Soup with Cranberry Maple Crème Fraiche. Even the doubters in the crowd, loved the soupy interlude before we sat down to the main course.
Here's to the late arrival of fall and all its glorious bounty! What is your favorite fall food?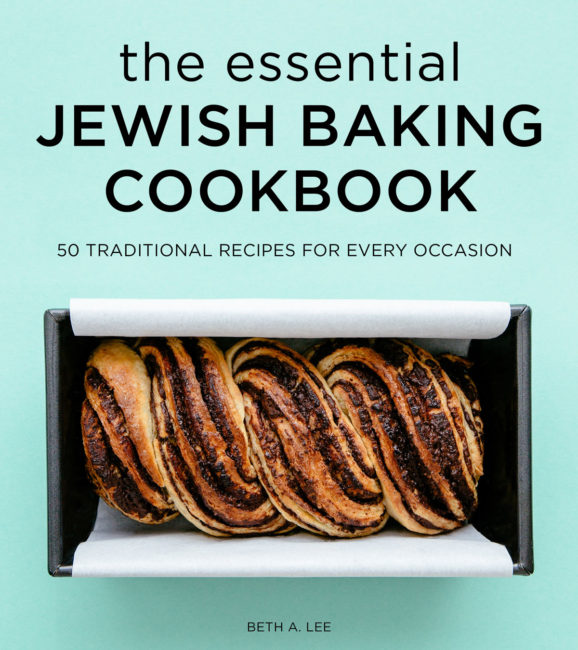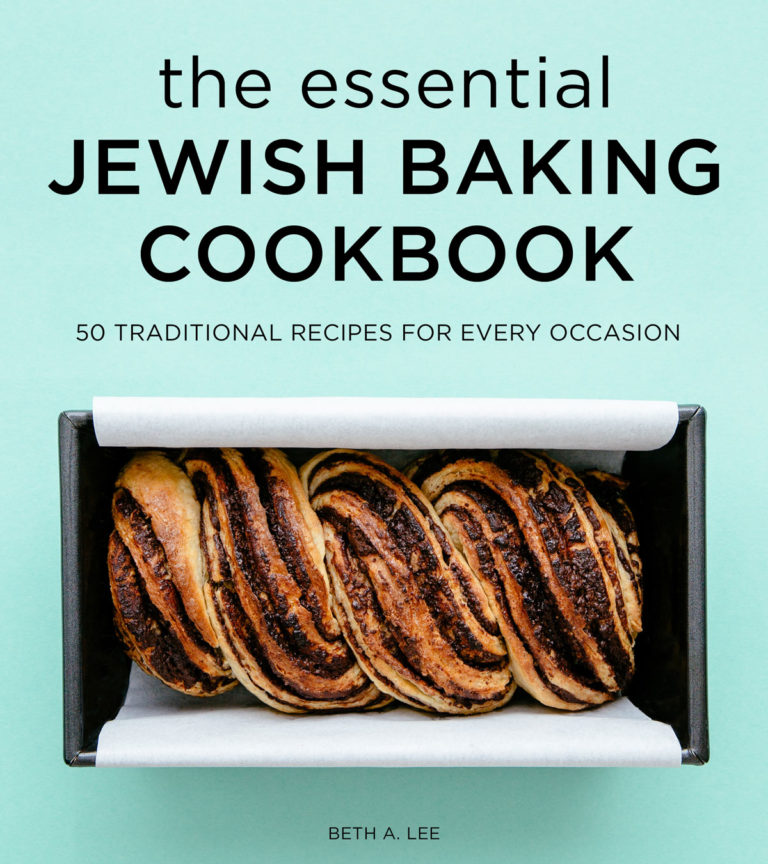 P.S. If you try this recipe, please leave a star rating and/or a review in the comment section below. I so appreciate your feedback! AND find more inspiration on Pinterest, Facebook or Instagram. Signup for my email list, too!
Acorn Squash Soup from Ancient Grains for Modern Meals by Maria Speck
Beth Lee
Use this fabulous recipe as a springboard to try other squashes. Adjust the spiciness up or down in both the soup and the yogurt topping to please your palate. The oatmeal gives it a rich, velvety feel in every mouthful.
Ingredients
¼

cup

old fashioned rolled oats

not instant or quick-cooking

1

tablespoon

extra-virgin olive oil

1

cup

finely chopped yellow onion

about 1 small

1

tablespoon

minced fresh garlic

about 3 cloves

¾

teaspoon

fine sea salt

2

pounds

acorn squash**

peeled, seeded, and cut into ¾ inch cubes (about 6 cups)

½

teaspoon

freshly ground nutmeg

¼

teaspoon

freshly ground black pepper

⅛

teaspoon

red pepper flakes

1

quart

low-sodium chicken broth or vegetable broth
Spicy Yogurt Topping
½

lemon

I used meyer

1

cup

plain whole-milk Greek yogurt

can use lowfat also

¼

teaspoon

fine sea salt

⅛

teaspoon

cayenne pepper or to taste
To finish
½ to 1

teaspoon

sugar

I didn't use any

¼

cup

chopped fresh flat-leaf parsley
Instructions
If roasting the squash, rub the flesh with a little olive oil, place it on a sheet pan with a bit of water and roast it at 400 degrees for 20 - 30 minutes, until a knife easily passes through the flesh. The red kuri squash roasted more quickly than the acorn.

While the squash is roasting, prepare the rest of the ingredients. Grind the oats in a food processor until they are a coarse meal. If you will be using the food processor to puree the soup, no need to clean it yet.

Heat the olive oil in a large saucepan over medium-low heat. Add the chopped onion, garlic, and ¼ teaspoon of the salt and cook, stirring occasionally, until the onion is glassy and soft, 6 to 8 minutes.

If sauteing the squash (instead of roasting), increase the heat to medium, add the squash, and cook until the pieces shine with a coating of oil, stirring, about 1 minute. Then increase the heat to medium, add the oats, nutmeg, pepper, and pepper flakes and stir until fragrant, about 1 minute. If you roasted the squash, then increase the heat to medium, add the oats, nutmeg, pepper, and pepper flakes and stir until fragrant, about 1 minute. Now add in the roasted squash, the broth, and the remaining ½ teaspoon salt and bring to a boil, scraping the bottom of the pan to release any toasted oatmeal bits.

Decrease the heat to maintain a simmer, cover, and cook until the squash is tender (if you didn't roast it) about 8 minutes, or just let it simmer for 5 - 8 minutes to meld all the flavors if you did roast it.

While the soup simmers, make the spicy yogurt topping. Finely grate the lemon half until you have ½ teaspoon zest. Squeeze the fruit to get 1 tablespoon of lemon juice. Add the yogurt, lemon juice, zest, salt, and cayenne to a small serving bowl and beat with a fork until smooth. This can be made up to 3 days ahead of time.

To finish, puree the soup with a handheld blender in the saucepan, or in bathces in the food processor (use caution with hot liquids!). If using a food processor, return the mixture to the saucepan and gently rewarm over medium heat until bubbles appear just below the surface, stirring a few times. Add ½ teaspoon of the sugar if desired. Taste for salt, pepper, and sugar and adjust. Ladle the soup into deep plates, spoon a generious tablespoon of topping into each, and garnish with parsley. Be sure to swirl the topping into the soup before you dig in.

If not eating the soup right away, let it cool a little and store away in the refrigerator for up to 3 days. Maria says you can also freeze the soup for up to 1 month but not the yogurt topping.
Notes
Maria also suggests the option of using a blue hubbard squash or easily available butternut, which you can find pre-chopped. I also noticed that Whole Foods is now carrying butternut squash puree in cans - this would not be my first choice as a substitute but it might be an option when you are on a very tight time schedule.
**OR 2 pounds acorn squash or 1 pound acorn and 1 pound red kuri cut in half, rubbed with olive oil, for roasting
Nutrition
Calories:
156
kcal
Carbohydrates:
25
g
Protein:
8
g
Fat:
3
g
Cholesterol:
1
mg
Sodium:
455
mg
Potassium:
784
mg
Fiber:
3
g
Sugar:
2
g
Vitamin A:
795
IU
Vitamin C:
27.1
mg
Calcium:
109
mg
Iron:
1.8
mg