Roasted Butternut Squash Soup with pomegranate molasses, dukkah and a surprise addition of hummus will be your new favorite cold weather soup. It works as an appetizer, side dish, or as a lunch or dinner main course.
Another delicious recipe using pomegranate molasses is my Instant Pot brisket.
For ease of browsing, here are all of my recipes using pomegranate molasses in one place.
Roasted Butternut Squash Soup with Fantastic Flavorful Twists
This soup checks off all the boxes – it's easy to make, deeply flavorful and filling enough to be a main course. It's also versatile enough to be the featured course of a dinner party or self-serve item on a holiday buffet or a passed appetizer at a holiday gathering. Just fill up some shot glasses and pass it around!
Along with its versatility, this soup has unique elements to tantalize both your taste buds and your adventurous spirit in the kitchen. Did I mention it's also dairy-free and gluten-free, even vegetarian and vegan if you use vegetable stock instead of chicken stock!
My co-leader of the Tasting Jerusalem cooking community, Sarene Wallace, developed this recipe to highlight some of our favorite Middle Eastern ingredients -- pomegranate molasses, fresh pomegranate seeds, and an evocative spice blend called dukkah.
How Sarene Created the Flavors in this Butternut Squash Soup
Butternut squash is a classic base for a fall soup. The flavor profile for butternut squash soup is often sweet and spicy with warm spices like cinnamon and nutmeg, sweet apples, thyme and perhaps cayenne for a spicy finish. Sarene went a different direction with her soup, influenced by our natural affinity for Middle Eastern ingredients.
She wanted to top the soup with dukkah – an Egyptian spice blend. She liked the combination so much that she pulled the coriander flavor from the dukkah blend and added it to the soup. She thought the coriander would add a warm and pronounced flavor to the soup and it does!
She then reached for pomegranate molasses as an acid counterpoint, infusing the soup with a sweet and tart flavor. And why hummus? She thought about adding chickpeas for protein and then made the leap to hummus – which adds a garlicky, lemony, even creamy texture to the soup, not to mention a nice hit of protein. Using prepared hummus to add flavor, texture and protein makes this soup even easier to pull together on a busy weeknight.
More about Dukkah and Pomegranate Molasses
Dukkah is a nutty spice blend that originated in Egypt and almost always includes sesame seeds, some kind of nut, cumin and coriander. You can learn more about dukkah in this Tasting Jerusalem post. It's a blend you can certainly make yourself or find in specialty spice stores and online.
Think of pomegranate molasses as the balsamic vinegar of the Middle East – it adds tang and a dimension of tart flavor unlike anything else. Once you try it, you'll begin using it all the time from appetizers to desserts. More about how to make it and how to use it in this post. And suggestions of where to buy it below, if you don't make it yourself.
How to Prepare the Butternut Squash for this Recipe
Have you ever bought a whole butternut squash and then wondered: Now what? How do I cut it? How do I cook it? Well guess what? You can cook it whole! No need to spend extra money buying pre-cut squash that spoils two days after you buy it. Make a slit or two in the squash, put it on a sheet pan lined with parchment and throw it in the oven to roast. It's done when it's fork tender. Then you let it cool, cut it in half and scoop out the squash flesh. Voila!
So Versatile: Serve this Squash Soup from Appetizer to Main Course
You can serve this soup many ways.
Serve it in a traditional soup bowl as a first course or main course for lunch or dinner.
Put it out on a buffet in a slow cooker on keep warm and let people serve themselves. You can use small mugs for this if you have any.
Or try serving this as a fun non-traditional appetizer by serving it in shot glasses topped with the pomegranate seeds and dukkah or whatever topping you choose. I have done this many times at Thanksgiving and it is always a big hit. I call them soup shooters!
How to Garnish Butternut Squash Soup
To complement the flavors in the soup, Sarene suggests topping with the dukkah spice blend and fresh pomegranate seeds. However, if you do not have the spice blend or fresh arils, there are many other options that could work. Try a dollop of yogurt or sour cream and some roasted pumpkin seeds or roasted garbanzos. Or try the yogurt and pomegranate seeds. Or the pumpkin seeds and pomegranate seeds. Or perhaps some toasted chopped nuts and the pomegranate arils. Have fun with it!
How to Make Roasted Butternut Squash Soup
Roast the butternut squash and carrots – the carrots won't take as long as the squash. Alternately, you can chop the carrots and just sauté them with the onions and let them soften as you cook the soup.
Sauté the onions in olive oil until transparent.
Add coriander and stir.
Add squash and carrots, stock and hummus. Simmer for 10 - 20 minutes.
Stir in salt, pepper and pomegranate molasses.
Use hand blender or regular blender to puree.
Serve with pomegranate seeds and dukkah topping or other toppings of your choice.
What to Serve with Roasted Butternut Squash Soup
As I mentioned, this soup can be an appetizer, a first course, part of a buffet or a main course. Here are some specific recipes that would be excellent to serve with it.
Wine Pairing
I happened to have a New Zealand Sauvignon Blanc in the house when I tested this recipe and it was a wonderful match!
Food Pairings
Soup and Salad: Fig and Arugula Salad with Pomegranate Molasses Dressing
Soup Shooter Appetizer and Cocktail: Pomegranate Mule
Soup and Bread: Savory Pumpkin Bread from Pastry Chef Online
Roasted Vegetables and Soup:
Roasted Brussels Sprouts with Pomegranate Molasses
Add Butternut Squash Soup to your Thanksgiving meal:
You'll find all of my Thanksgiving recipes in this post
Supplies for Butternut Squash Soup
This post contains Amazon affiliate links – if you click on one and purchase something, I receive a very tiny percentage of the sale. Your price is never affected.
Also check out my Amazon shop that includes some of my favorite food and food-related products. I am always updating it – please visit often. And let me know if you need specific products recommendations – I am happy to help!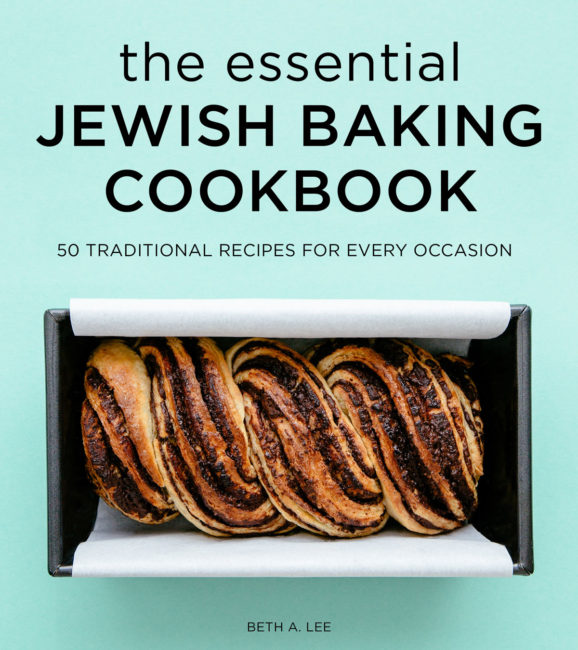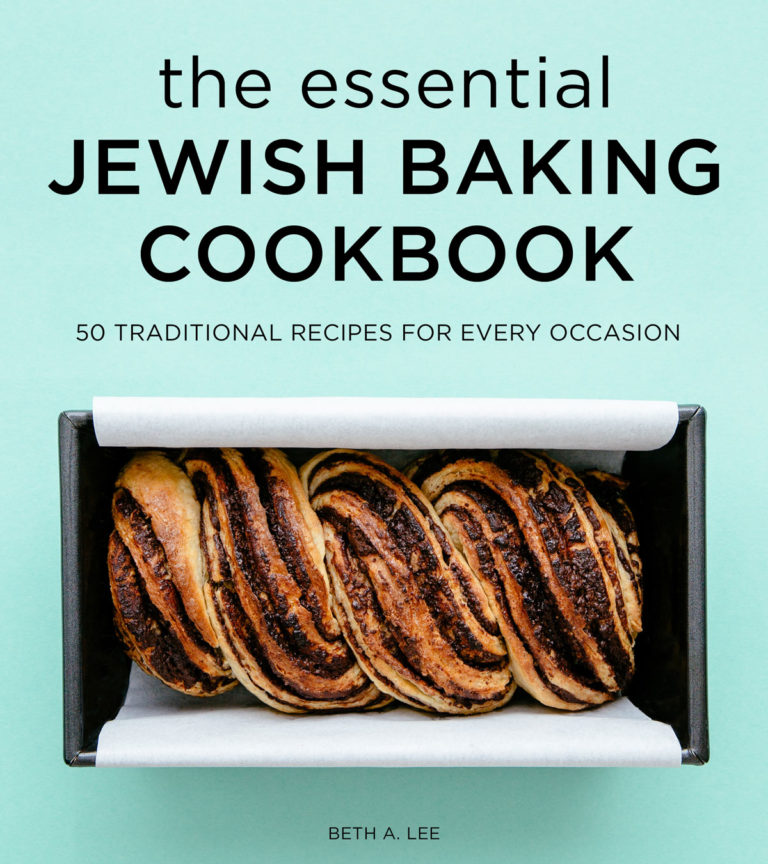 P.S. If you try this recipe, please leave a star rating and/or a review in the comment section below. I so appreciate your feedback! AND find more inspiration on Pinterest, Facebook or Instagram. Signup for my email list, too!
Roasted Butternut Squash Soup with Pomegranate Molasses
Beth Lee
This soup has a hidden ingredient: hummus. It is in the background, adding to the texture and protein content. The hummus also replaces the garlic in the recipe. You can make it a vegan dish by using vegetable stock instead of chicken.
Ingredients
½

cup

chopped onion

2

tablespoons

olive oil

2

teaspoons

coriander

powdered spice is fine

2

carrots

rough cut and roasted

3

pounds

approximately butternut squash

roasted

4

cups

chicken stock

or vegetable stock

⅔

cup

hummus

store bought is fine

3

tablespoons

pomegranate molasses

Kosher salt and pepper

Pomegranate seeds for garnish

Dukkah for garnish
Instructions
Sauté onion in olive oil until transparent.

Add coriander and stir.

Add squash and carrots, stock and hummus. Simmer for 10 - 20 minutes.

Stir in kosher salt, pepper and pomegranate molasses.

Use hand blender or regular blender to puree.

Serve with pomegranate seeds and dukkah topping.
Notes
I used a 3.2 lb butternut squash that I roasted whole for one hour and it yielded about 4 cups squash – you can easily just buy pre cut squash and roast it but roasting the whole squash was so easy!
If you can't find pomegranate molasses you can make it yourself or try some good balsamic vinegar – splurge on an aged one.
No dukkah? Try toasted pumpkin seeds, toasted nuts or spicy pepper or all three!
Nutrition
Calories:
215
kcal
Carbohydrates:
34
g
Protein:
7
g
Fat:
7
g
Saturated Fat:
1
g
Cholesterol:
4
mg
Sodium:
269
mg
Potassium:
835
mg
Fiber:
5
g
Sugar:
10
g
Vitamin A:
20629
IU
Vitamin C:
38
mg
Calcium:
100
mg
Iron:
2
mg