Instant Pot Brisket with Pomegranate Molasses uses the same technique as my other instant pot brisket recipe, with a Middle Eastern twist. Serve this brisket for Rosh Hashanah, Hanukkah, or any time comfort food is on the menu!
Pomegranate Molasses Adds Punch to
Instant Pot Brisket
Ever since I started experimenting with pomegranate molasses, I've become a huge fan of the tart, tangy wallop of flavor it adds to so many dishes from appetizer to dessert. So when I decided to host a fall virtual dinner party, it seemed natural to pick the pomegranate when it's in season.
But the syrupy molasses is available all year long – all you need is a bottle of pomegranate juice and a pot to boil it in. Be sure to check out my recipe for homemade pomegranate molasses. Or order a bottle of pomegranate syrup online or visit a local Middle Eastern market where they will always have a few brands on the shelf.
Pomegranate Molasses – A Perfect Companion to Brisket
While pomegranate molasses' roots are in the Middle East, its flavor can work in dishes of all kinds including a classic Jewish braised brisket. I often tell people to think of it akin to balsamic vinegar – flavor-wise and in how you use it. Straight up, in marinades, braises, salad dressings, cocktails and so much more.
In this recipe I paired it with beef broth, red wine, a bit of honey to balance the tartness and a can of tomatoes to add even more heartiness to the braising/instant pot liquid. I start with a base of sautéed onions – I mean it's a brisket after all. And finish the dish with some vegetables – as simple as carrots and potatoes. Or you can use delicata squash, yam or sweet potato, or parsnip.
How to Make Brisket in the Instant Pot with Pomegranate Molasses
The steps for making instant pot brisket are similar to the steps for braising in the oven but it can all be done in one pot AND it just takes less time.
Divide your brisket in equal size pieces that fit in your instant pot when stacked.
Using the sauté mode on high, sear each piece of brisket on both sides and remove from pot.
While the brisket is searing, prepare the braising liquid ingredients.
Continuing on sauté mode, brown the onion.
Place brisket stacked on top of onions.
Pour braising liquid over the brisket and onions.
Now turn on pressure mode for 60 minutes including a partial natural pressure release at the end.
After first pressure cook is done, remove brisket to slice it, add in vegetables, put the meat back in and finish the cooking.
When done, put the vegetable and meat on a serving plate or in a container to save for later and refrigerate.
I like to finish the dish with some fresh parsley and fresh pomegranate arils.
Taste the braising liquid that remains in the pot and season it, if necessary. Optionally, you can also reduce it down by turning the pot back on sauté mode. This is not necessary but will further intensify the already excellent flavor of the remaining gravy.
Tips for Working with Brisket
Brisket is a tough but inexpensive cut of beef. When cooked properly it delivers wonderful flavor and becomes quite tender.
If possible, buy your brisket pre-trimmed and with an even thickness. It should still have a layer of fat on one side.
If you by chance choose to buy a gigantic brisket at Costco, you will pay much less per pound but you will need to trim it. Count on an extra 20 – 30 minutes at least to prepare the meat. Or prepare it another time, portioning out what you will use for the instant pot and store it in the fridge until you are ready to cook.
Pay close attention to the grain of the meat. When you slice it, you must slice across the grain and not with the grain. If you slice it with the grain it will be tough and fall apart. Look at the side of the meat without the fat and you can easily see the grain.
Prepare your brisket ahead of time if you can. When you refrigerate it, the fat congeals so you can remove it easily. Sometimes I even make it far enough ahead of time that I freeze it.
Other OMG! Yummy Recipes using Pomegranate Molasses
There are so many ways to use pomegranate molasses. If you buy or make it for the first time for this recipe, here are lots of other pomegranate molasses recipes to help you use up that jar. And a few highlights below!
Check out my Amazon shop that includes some of my favorite food and food-related products. I am always updating it – please visit often. And let me know if you need specific products recommendations – I am happy to help!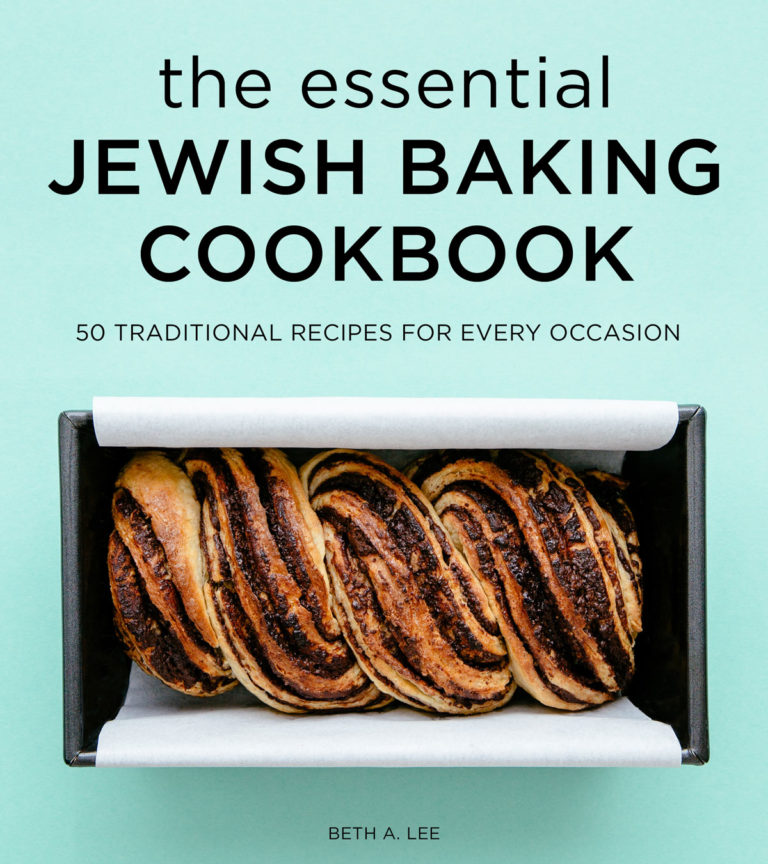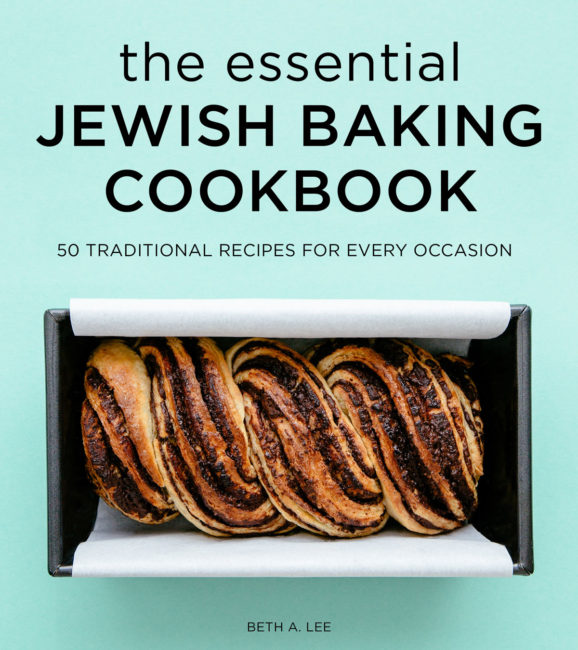 P.S. If you try this recipe, please leave a star rating and/or a review in the comment section below. I so appreciate your feedback! AND find more inspiration on Pinterest, Facebook or Instagram. Signup for my email list, too!
Instant Pot Brisket with Pomegranate Molasses
Pomegranate molasses is a wonderful companion for instant pot brisket! It creates the tart and tangy portion of the cooking liquid, marrying perfectly with red wine, beef broth, honey, diced tomatoes and a pinch of thyme.
Ingredients
3/4

cup

red wine

zinfandel, pinot, or cab

3/4

cup

beef stock

canned or homemade

1/2

cup

pomegranate molasses

14.5

ounces

diced tomatoes

1 can

2

tablespoons

honey

4-5

lb

brisket

cut in smaller pieces to fit IP if needed

1

large onion

thinly sliced

1

teaspoon

kosher salt

1/2

teaspoon

pepper

1/2

teaspoon

dried thyme

2

tablespoons

olive oil

12

ounces

baby carrots or sliced carrots

optional

12

small red, white, or fingerling potatoes

optional
Instructions
Combine red wine, beef stock, pomegranate molasses, honey, and tomatoes in a medium bowl and set aside.

Set the instant pot on sauté mode "high" and add the olive oil. Salt and pepper the brisket and brown it on both sides – about three minutes per side. Remove brisket.

Turn sauté down to "normal" and add sliced onions to pan along with the thyme. Brown the onions, stirring frequently for about 3-5 minutes.

Place brisket on onions – layering it as needed, then pour pomegranate molasses mixture over brisket. Close the lid and turn it on to "pressure cook" for 60 minutes.

When 60 minutes is up, let it natural pressure release (NPR) for 10 minutes, then let it quick release for about four minutes or until the silver knob goes down.

At this point, the meat should be almost tender. Remove and slice it across the grain (crucial to cut against the grain or it will be tough to chew even if it is cooked properly)

If you are adding carrots and potatoes or any other root vegetable, add them into the pot, then put the meat back on top of the vegetables. If any of the meat is thinner and seems done, just slice it and don't put it back in. Put the instant pot on for two minutes of "pressure cook". When it's done, let it NPR again for 10 minutes, then quick release and it should be ready to go.

You can now either serve the brisket immediately or let it cool uncovered for about half an hour and refrigerate it to eat later. You can also optionally leave the gravy in the instant pot on sauté and reduce it down to instensify the flavor even further.

You can also freeze the brisket for later use. If I'm not eating it right away, I like to put it in a pan that I can use to heat it back up. I line up the slices of meat, add in the veggies and put some of the juice back in. If there is a lot of extra gravy, store it separately – it's perfect to put out on the table when you serve the meat.
Nutrition
Calories:
582
kcal
Carbohydrates:
61
g
Protein:
43
g
Fat:
17
g
Saturated Fat:
5
g
Cholesterol:
112
mg
Sodium:
494
mg
Potassium:
1996
mg
Fiber:
6
g
Sugar:
17
g
Vitamin A:
4757
IU
Vitamin C:
28
mg
Calcium:
64
mg
Iron:
6
mg
A progressive dinner involves going from house to house, enjoying a different course at each location. With Progressive Eats it's a virtual party. We choose a theme, members share recipes suitable for a delicious meal or party, and you can hop from blog to blog to check them out. Come along and see all of the delicious dishes we put together for this virtual party.
A Pomegranate Party
Cocktails
Appetizers
Salad
Main Courses
Sides
Desserts