This Instant Pot Brisket recipe uses the same ingredients as my mom's tried and true brisket, it just takes less time! I even include a technique to pre-slice the meat just like my mom taught me. You can serve this brisket on Rosh Hashanah, Hanukkah, or any time some old-fashioned comfort food hits the spot.
For ease of browsing, here are all my main dish recipes in one place.
Instant Pot Brisket: Same Ingredients, New Method
Sandy's Sweet and Sour Brisket is my mom's variation on a classic Jewish brisket recipe you'll find in almost every community cookbook or grandma's recipe box. The braising liquid is beer, whole berry cranberry sauce, and ketchup. Lots of sliced onions round out the flavor.
Braising vs. Instant Pot Pressure Cooking
Since 2012, I have been the family brisket maker. In December 2017, my husband bought me an Instant Pot and yes, I was a bit skeptical.
One day, we cut a chuck roast in half, cooking half in a traditional braise in my Le Creuset pan (also a gift from my husband) and the other half in the Instant Pot. Both tasted outstanding – the Le Creuset version had a slight bit more depth of flavor but we agreed we would have been proud to serve either version.
Now I am sold on the value of cooking with pressure. It's fast and delivers marvelous flavor. I don't cook in the Instant Pot all the time – I use different techniques including braising, slow cooking, grilling, and pan-searing. But when I use it, the results are excellent.
Prefer to make this recipe with a traditional braising method or in the slow cooker – I've got you covered!
Everything Old is New Again
For this instant pot brisket recipe, I wanted to see how simple it could be to convert an existing recipe so I followed my mom's proportions exactly — 12 ounces of dark beer, 1 cup of whole berry cranberry sauce, and 1/2 cup of ketchup.
When you make this instant pot brisket, you can experiment with other beers, whatever cranberry sauce you prefer (I made my own to control the added sugar but I've often used canned), and for fun I tried my friend Erika's Not Ketchup Date Dipping Sauce instead of regular ketchup. But standard ketchup works just fine. This amount of liquid resulted in a lot of gravy but seemed to work out nicely. You can probably cut back on the liquid but I'm not sure why you would want to!
Instant Pot Brisket Recipe Tips and Tricks
Brisket is a tough and inexpensive cut of beef – but cooked properly it delivers wonderful flavor and becomes quite tender.
Tips for working with brisket:
→Easiest way to buy a piece of brisket is at a meat counter where they have it pre-trimmed or can trim it for you. You want the piece to have an almost even thickness and it should have a layer of fat on one side.
→If you choose, like I did, to buy a gigantic one at Costco, you will pay much less per pound but you will need to trim it. You'll have to cut off some pieces that are similar in thickness so it cooks evenly under pressure. Trimming it yourself is a very economical way to go. Just count on an extra 20 minutes or so to prepare the meat. Or prepare it another time, portioning out what you will use for the instant pot.
→Notice the grain of the meat – it is absolutely crucial with brisket to slice it across the grain and not with the grain. If you slice it with the grain it will be tough and fall apart – even if you have cooked it properly. You can easily see the grain when you look at the side of the meat without the fat layer.
→Take the time to sear the meat before you cook it – it was really easy to do on sauté mode and your instant pot brisket will be even more flavorful with this step.
→I include instructions for adding in carrots and potatoes at the end of the cooking process. At the same time, I slice the brisket. Then I put the vegetables and meat back in for another very short cycle. My mom taught me about pre-slicing the meat before it's completely done. It's genius. It's easier to cut than when it's fall-apart tender and if you are making it ahead and chill or freeze it, it is so easy to reheat and it's ready to serve.
→I always make my brisket ahead of time by a day or two or sometimes longer in which case I freeze it. Whatever fat is in the gravy will firm up, rise to the top, and you can discard it. You're left with just wonderfully rich gravy.
This post contains Amazon affiliate links – if you click on one and purchase something, I receive a very tiny percentage of the sale. Your price is never affected.
I also have an Amazon shop that includes some of my favorite food and food-related products. I am always updating it – please visit often. And let me know if you need specific products recommendations – I am happy to help!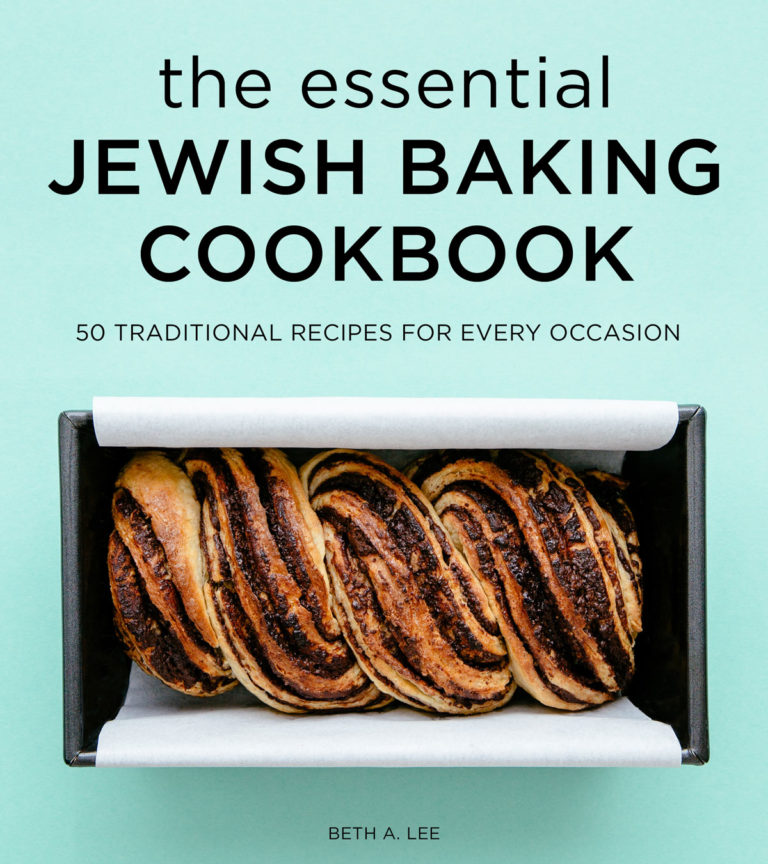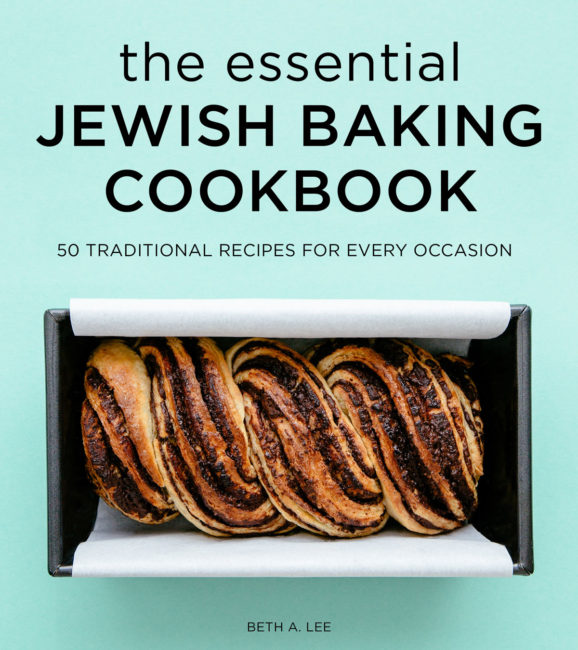 P.S. If you try this recipe, please leave a star rating and/or a review in the comment section below. I so appreciate your feedback! AND find more inspiration on Pinterest, Facebook or Instagram. Signup for my email list, too!
Instant Pot Brisket – Sandy's Sweet and Sour Recipe in Half the Time
A tried and true classic – sweet and sour brisket – updated for the Instant Pot or any pressure cooker. This dish is perfect for Rosh Hashanah, Hanukkah, or any Jewish holiday or occasion where comfort food is the perfect dish.
Ingredients
12

ounces

dark beer

but any will do

1

cup

whole berry cranberry sauce

canned or homemade

1/2

cup

ketchup

4-5

lb

brisket

cut in smaller pieces to fit IP if needed

1

teaspoon

salt

1/2

teaspoon

pepper

2

tablespoons

olive oil

1

large onion

thinly sliced

12

ounces

baby carrots or sliced carrots

optional

12

small red, white, or fingerling potatoes

optional
Instructions
Combine beer, ketchup, and cranberry sauce in a medium bowl and set aside.

Set the instant pot on sauté mode "high" and add the olive oil. Salt and pepper the brisket and brown it on both sides – about three minutes per side. Remove brisket.

Turn sauté down to "normal" and add sliced onions to pan. Brown the onions, stirring frequently for about 3-5 minutes.

Place brisket on onions – layering it as needed, then pour beer mixture over brisket. Close the lid and turn it on to "pressure cook" for 60 minutes.

When 60 minutes is up, let it natural pressure release (NPR) for 10 minutes, then let it quick release for about four minutes or until the silver knob goes down.

At this point, the meat should be almost tender. Remove and slice it across the grain (crucial to cut against the grain or it will be tough to chew even if it is cooked properly)

If you are adding carrots and potatoes, add them into the pot, then put the meat back on top of the vegetables. If any of the meat is thinner and seems done, just slice it and don't put it back in. Put the instant pot on for two minutes of "pressure cook". When it's done, let it NPR again for 10 minutes, then quick release and it should be ready to go.

You can now either serve the brisket immediately or let it cool uncovered for about half an hour and refrigerate it to eat up to two days later. You can also freeze the brisket for later use. If I'm not eating it right away, I like to put it in a pan that I can use to heat it back up. I line up the slices of meat, add in the veggies and put some of the juice back in. If there is a lot of extra gravy, store it separately – it's perfect to put out on the table when you serve the meat.
Nutrition
Calories:
571
kcal
Carbohydrates:
59
g
Protein:
43
g
Fat:
16
g
Saturated Fat:
5
g
Cholesterol:
112
mg
Sodium:
567
mg
Potassium:
1912
mg
Fiber:
5
g
Sugar:
18
g
Vitamin A:
4785
IU
Vitamin C:
24.8
mg
Calcium:
52
mg
Iron:
5.8
mg