This post includes my mom's tried and true sweet and sour Jewish brisket recipe that was/is our family flagship. For Rosh Hashanah, Hanukkah, Passover – it's what we always would eat for a main course. Prefer to use an Instant Pot or slow cooker? Got you covered!
For ease of browsing, here are all of my main course recipes in one place.
To be honest, I was not really looking forward to fall – colder weather, school carpools and homework, waning daylight – and then I remembered how much I love braising. Braising is a cooking method that involves long slow cooking of various kinds of meats in some type of liquid. If you love your slow cooker, you will love braising. And braising goes with fall just like big pots of steamy chicken soup do.
The other aspect of fall I love is celebrating the Jewish New Year, Rosh Hashanah, with friends and family. Each year, we have a large gathering at our home (remember The Battle of the Blintz?) to ring in a sweet new year. Usually, my mother prepares the brisket, but this year, I stepped in to help and to learn. You see, my mother makes the best Jewish brisket recipe. I continue to try other recipes, but her platter is always empty first. It's the pinnacle of brisket-making that we all strive for, but generally fall a little short.
Since I am determined to not let my mother's recipes remain undocumented, as my grandmother's were, I am sharing her braised brisket recipe here and have also decided to start a recipe book just for our Rosh Hashanah gathering – pulling together all the mouth-watering recipes of the food contributed each year. I am doing the same for Passover but here on my blog – be sure to check out my complete guide to Passover recipes for your seder meal.
As for the origin of my mother's braised Jewish brisket recipe – she thinks (not 100% sure) that she got it from her sister Trudy who was an excellent savory cook. Everyone wanted to be invited to her holiday gatherings – especially for Hannukah and her crispy potato latkes, served with brisket, of course.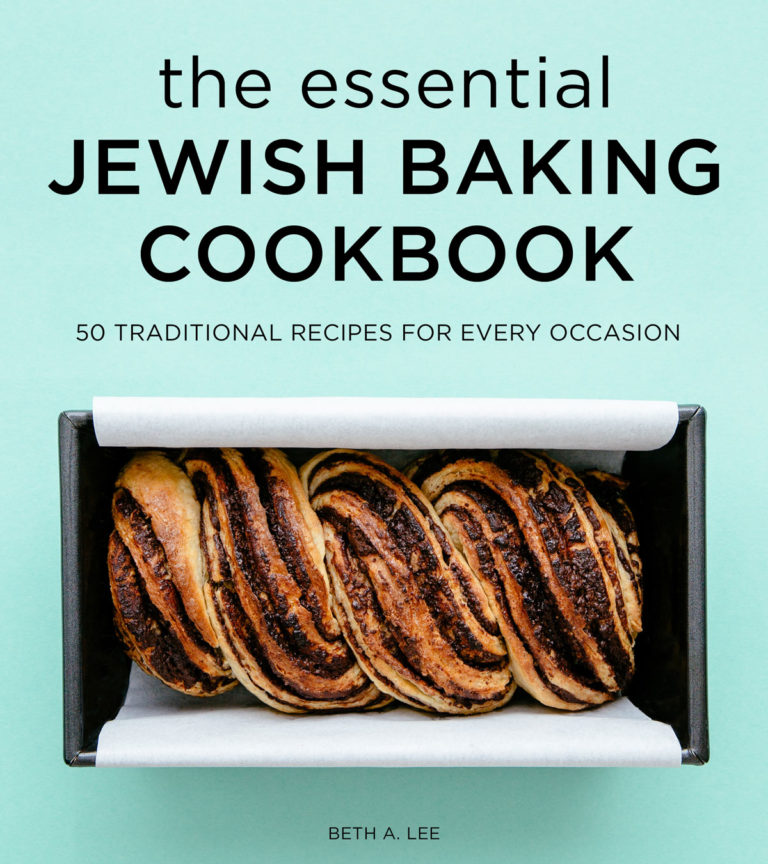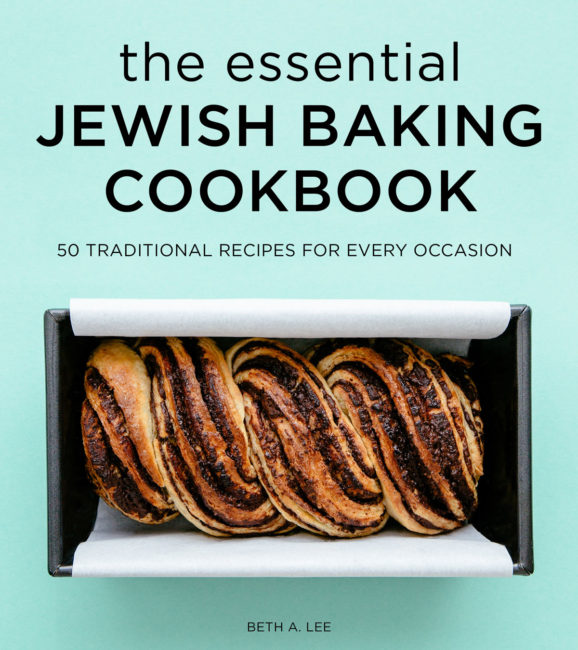 P.S. If you try this recipe, please leave a star rating and/or a review in the comment section below. I so appreciate your feedback! AND find more inspiration on Pinterest, Facebook or Instagram. Signup for my email list, too!
Sandy's Sweet and Sour Brisket
Ingredients
12

oz

bottle of beer – heavy dark beer is best but any will do

1

cup

whole berry cranberry sauce

canned or homemade

1/2

cup

catsup

4-5

lb

brisket

2

tbsp

olive oil or a higher heat-point oil like grapeseed

1

large

onion

thinly sliced

optional baby carrots or sliced carrots of your choosing

optional red potatoes

cut into even size pieces
Instructions
Preheat oven to 350 degrees.

Combine beer, catsup, and cranberry sauce in a medium bowl and set aside.

Heat olive oil in a large dutch oven or roasting pan on medium high heat. Salt and pepper the brisket and brown it on both sides in the dutch oven – about 5 minutes per side. Remove brisket, turn heat down to medium and add sliced onions to pan. Brown the onions, stirring frequently for about 5 more minutes. Place brisket on onions, then pour beer mixture over brisket. Bring liquid to a boil, turn stove off, cover the pan tightly with lid or aluminum foil, transfer to oven and cook for 2 hours.

After 2 hours, take brisket out of the oven and place the brisket on a large cutting board. Let it cool down for a few minutes, then slice it against the grain. (crucial to cut against the grain or it will be tough to chew even if it is cooked properly)

If you would like to cook carrots and potatoes with the brisket (yummy!), add them to the pan, then place the sliced brisket back in as well. Cook for about 1 more hour. Size of brisket, type of pan, and oven will all affect the actual cooking time. However, you can't really over cook it and if you check it with a fork and it is easy to grab a piece of a slice, you know you're good to go. Also, check the carrots and potatoes if you added them to be sure they are fork tender.

You can now either serve the brisket immediately or let it cool uncovered for about half an hour and refrigerate it to eat up to 2 days later. You can also freeze the brisket for later use.
Notes
For Rosh Hashanah, serve with a green salad or green vegetable, a luscious kugel, and some sliced round challah and you're off to a sweet and yummy new year!
Have a favorite brisket recipe or braising recipe that puts a smile on your face? – leave a comment and share your story. Shana Tova! (Have a good year).