Matzo Ball Soup is both quintessentially Jewish and a classic ubiquitous comfort food. Whether you serve this dish year-round or only at Passover, you'll love creating this hearty soup from scratch in your home kitchen.
Another great recipe you might enjoy is my homemade turkey stock that can be used while making this excellent soup.
For ease of browsing, here are all of my soup and side dishes in one place.
This post contains Amazon affiliate links – if you click on one and purchase something, I receive a very tiny percentage of the sale. Your price is never affected.
I cannot tell a lie. I used to make matzo balls using the recipe on the side of my matzo meal can, never really knowing if they would sink or float or why. After my family crowned my SIL's matzo balls as superior to mine (by a long shot), I knew the time had come to work on my recipe.
Why you'll love this recipe!
Who doesn't love matzo ball soup? A classic deli staple, a must-have at the Passover seder and perfect anytime comfort food is what you crave.
My recipe directions are for floater matzo balls with just a tinge of density. I also include tips for making them even lighter if you want.
I've included a wonderful chicken stock recipe as well as directions to put the soup together for serving. Already have homemade stock or a store-bought variety you like? Then just make the matzo balls.
Ingredients you'll need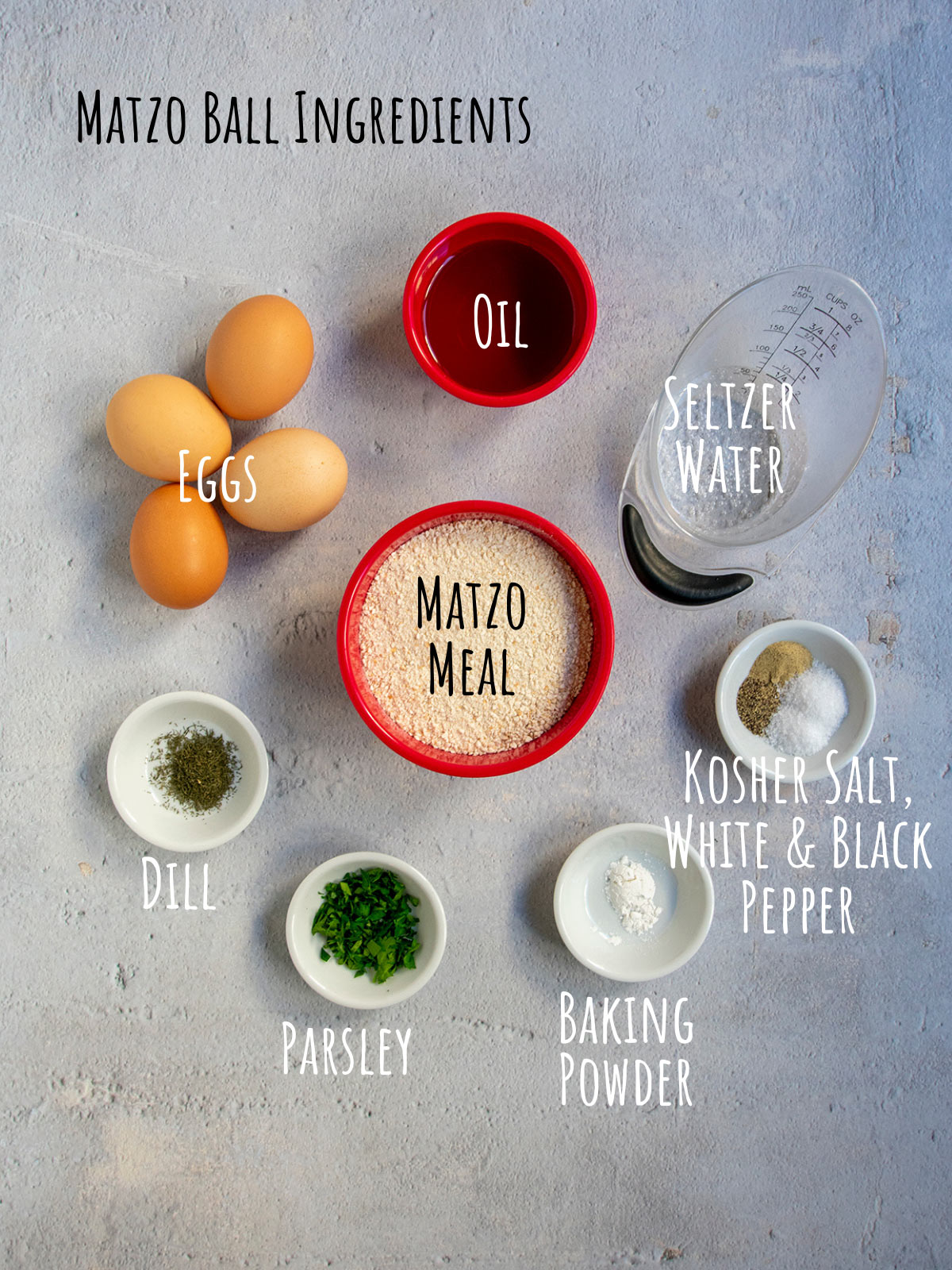 Let's talk about the matzo ball ingredients, since those are usually the element that people struggle with, more than the chicken stock.
Matzo meal: Available year round in the Jewish supplies section of your grocer as well as online, but if you are making this soup for Passover, be sure to buy a can or box labeled "Kosher for Passover". In a pinch, you can grind up matzo in a food processor to approximate the matzo meal.
Oil: Lots of options here - if you've made your own chicken stock, use the congealed chicken fat (schmaltz) that solidifies on top. Or use vegetable oil or olive oil. You can even try duck fat, if you happen to have any.
Seltzer: I always use fizzy water - any plain water with bubbles in it. But if you don't have any, use some chicken stock to get the extra flavor.
Baking powder: They do sell baking powder that is kosher for passover. If you are in the camp that just doesn't feel it's in the spirit of the holiday, leave it out. Whip the eggs more vigorously at the outset, definitely use seltzer, and you might up the fat content a bit if you are seeking fluffy floaters and not dense sinkers.
Eggs: The eggs bind the ingredients together and can lighten the final result. If you beat your eggs longer, more air is added to the batter, contributing to a fluffier result. If you were to separate the eggs and beat the egg whites to stiff or soft peaks, the result would be an even lighter and airier matzo ball.
Black and white pepper: I like the addition of some white pepper and black pepper for extra depth of flavor.
Herbs: The parsley and dill add color, flavor and freshness. Use fresh herbs if you can but even some dried dill is a nice addition.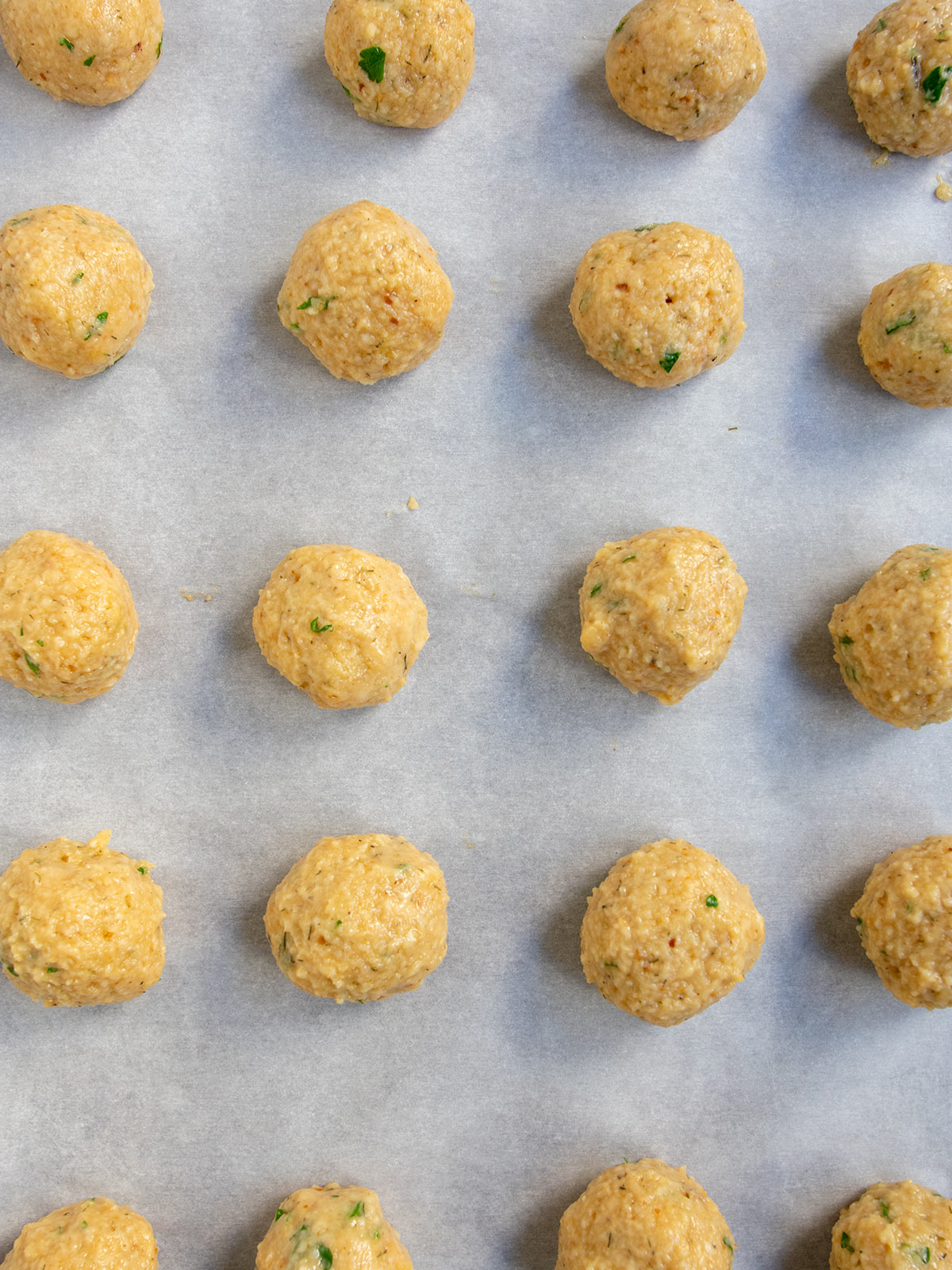 How to make this recipe
While I can write a short book about how to approach making a matzo ball, in reality, the batter is quick and easy to make. I will focus on the matzo ball technique here, not the stock process.
1. Whisk together the dry ingredients.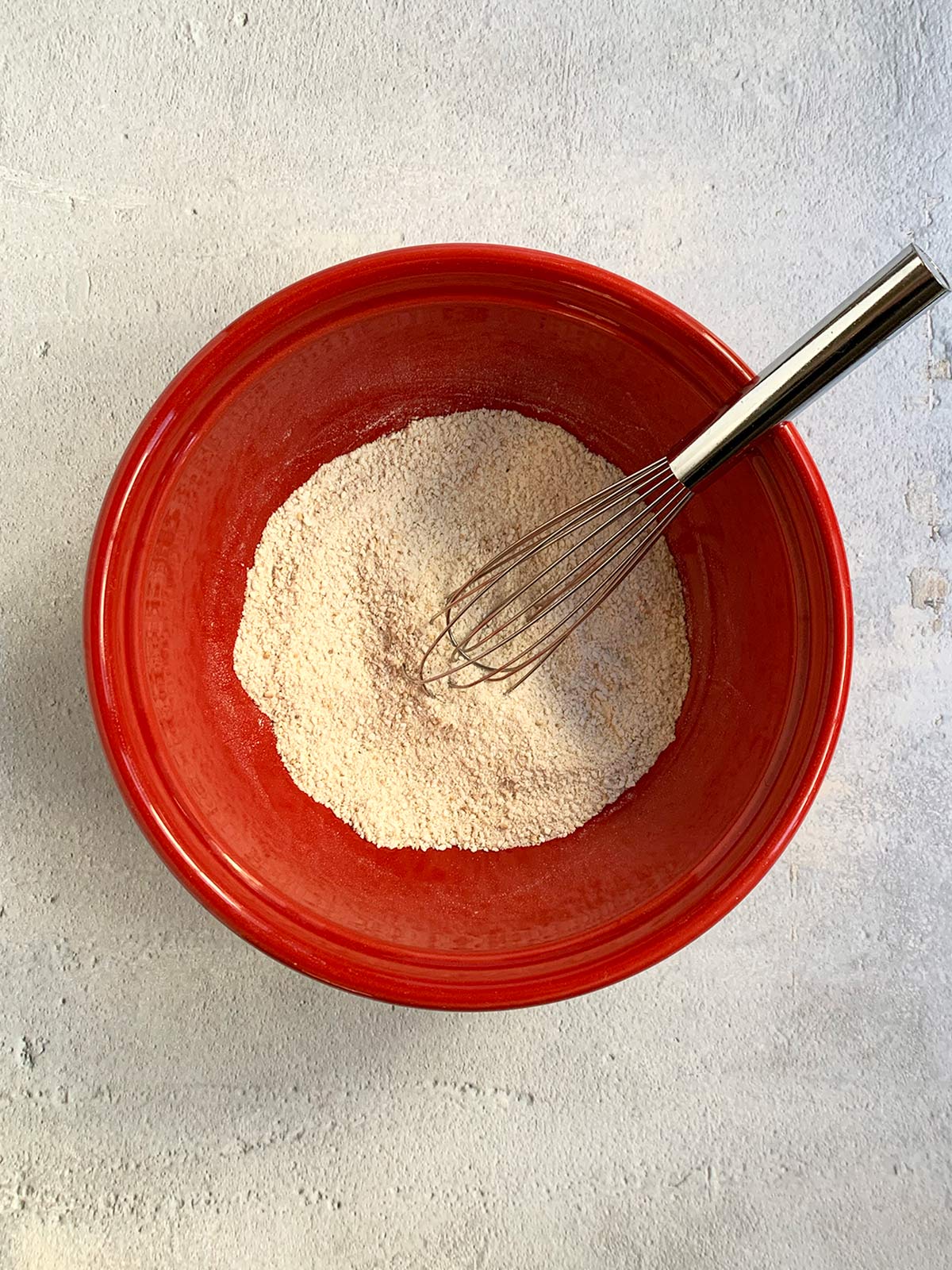 2. In a separate bowl, whisk the wet ingredients.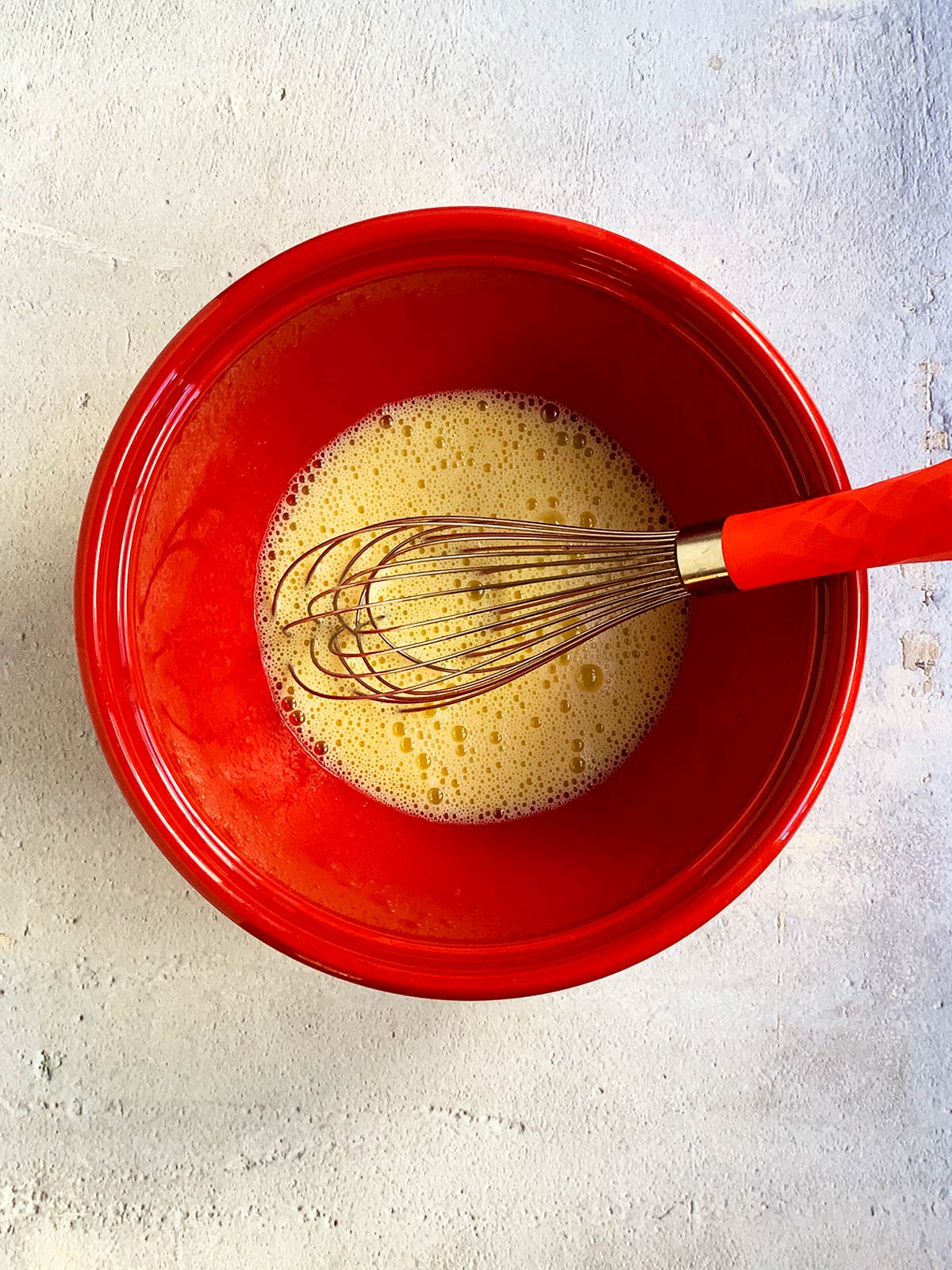 3. Add the dry ingredients to the wet and combine well. Refrigerate the batter for at least an hour, longer is ok. You want to give it time to thicken so the balls are easy to form.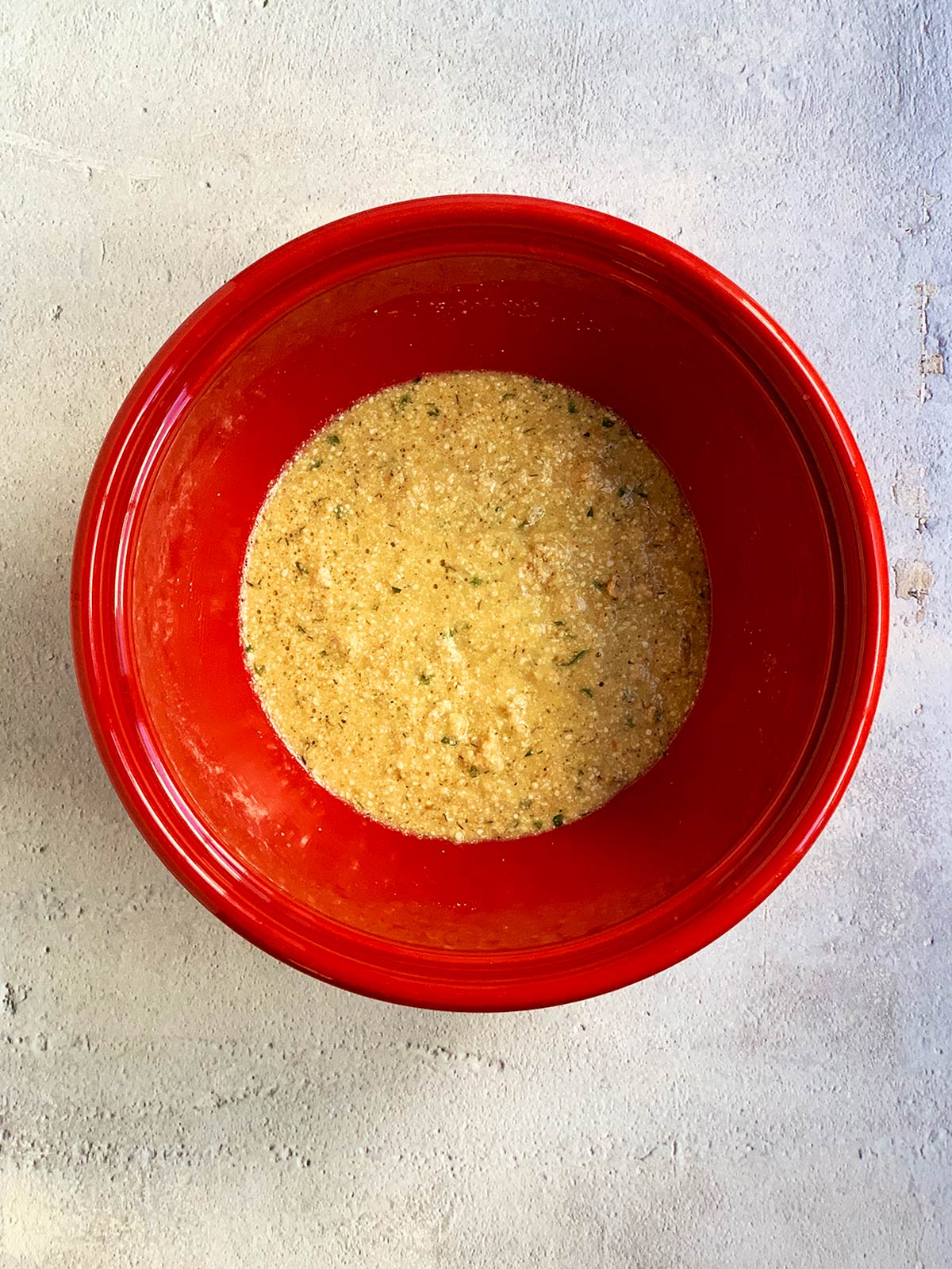 4. Prepare a pot of boiling, salted water (or stock or a combination).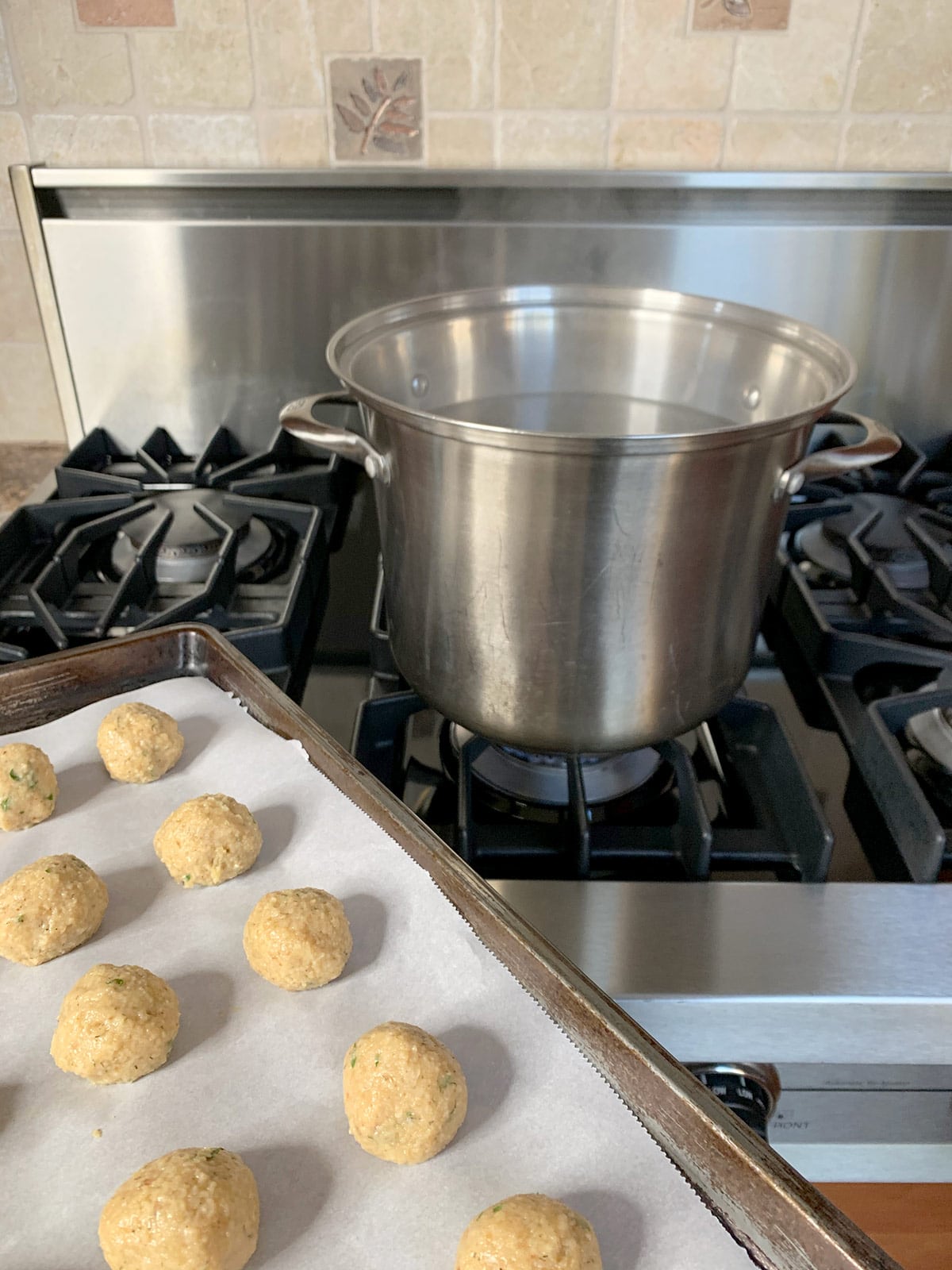 5. While the water is heating, form your matzo balls. I generally shape them to golf ball size. If you have a scooper, scoop a golf ball size round, quickly shape it further into a ball and place on a parchment-lined sheet tray. The less you handle the batter, the better. If it starts sticking to your hands, wet your hands with water.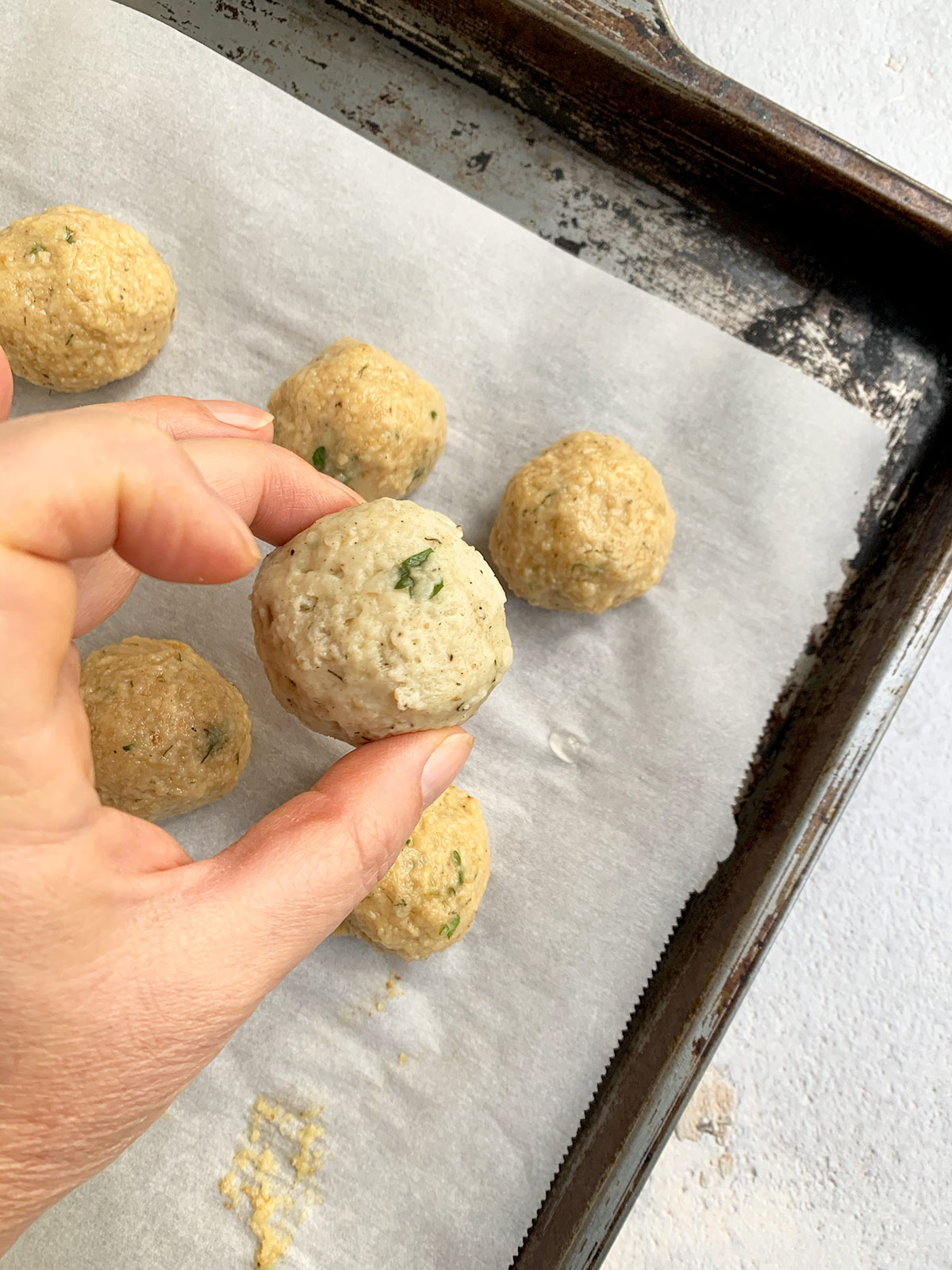 6. Once the water comes to a boil, turn it down and add your matzo balls. Do not crowd them because they will grow. Cook in two batches or two pots, if necessary.
7. Once you add the matzo balls, cover the pot, keeping it on a low heat. You want the water to be on a low simmer, still creating an occasional bubble but not actively boiling. At first they will sink and then they will float to the top.
8. Leave the balls alone for 45-50 minutes. Do not keep opening the pot to check them. Use a glass top if you have one. If you're not sure if they are done, sacrifice one and cut it open and try it.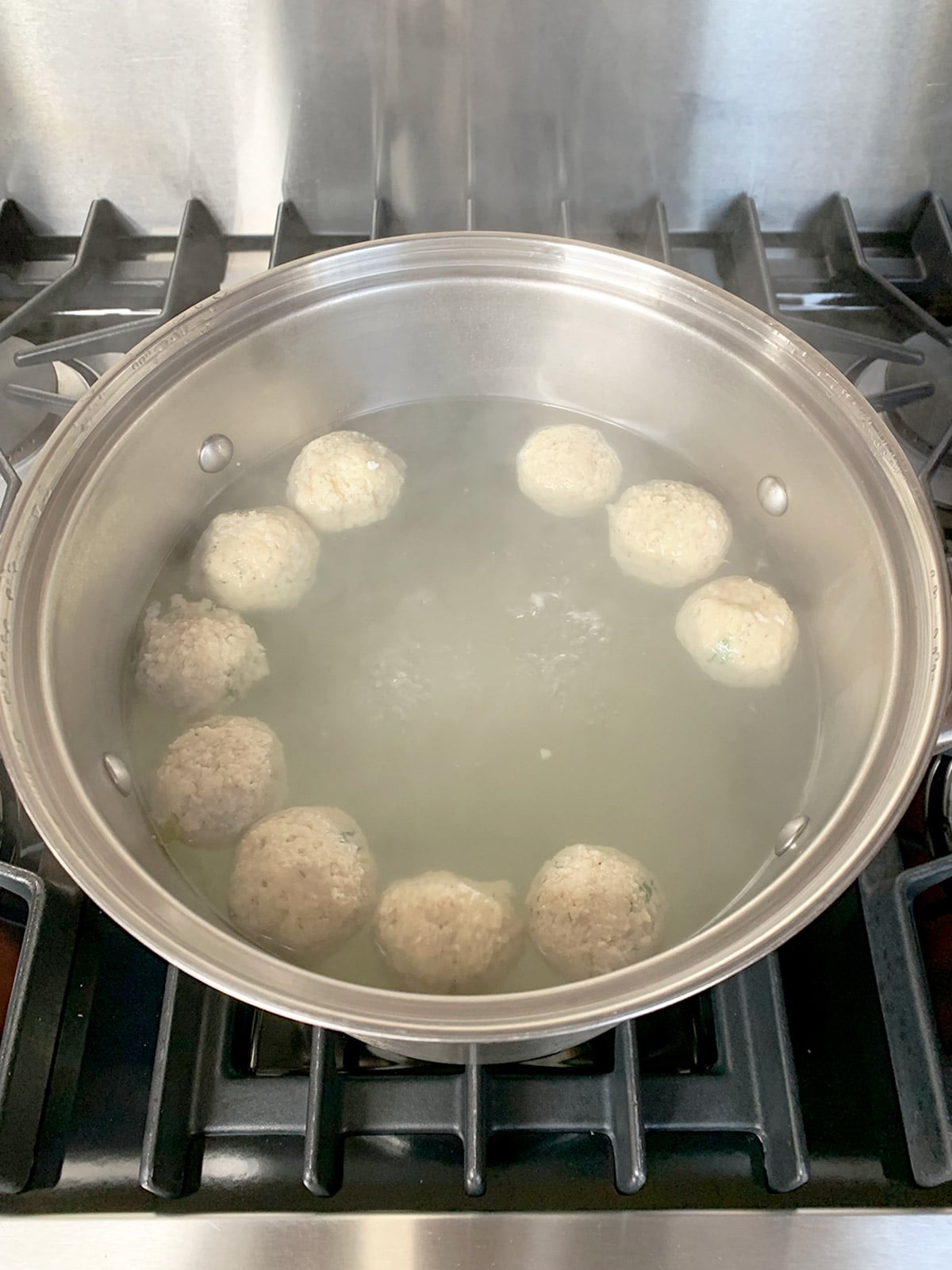 See my matzo ball soup web story for a quick visual guide to making this recipe!
Expert Tips and FAQs
If you don't use seltzer in your matzo ball batter, I recommend using chicken stock.
If you do make your own chicken stock, use the fat that congeals on top in your matzo balls. Or make legit schmaltz but I'll be honest, I never have. If you want to, here's a great schmaltz recipe.
Please boil your matzo balls in salted water. If you want to go one step further, mix some chicken stock with the water so the matzo balls are absorbing flavorful liquid as they boil and cook.
Use your homemade stock to make the final matzo ball soup presentation for your dinner guests or your family.
Another option is turkey stock. Or vegetable stock. Or even store-bought stock - just watch the sodium level of the product you buy.
Don't overhandle your matzo balls when forming them - scoop and a quick roll then place on parchment and then into the boiling water.
What is the origin of matzo balls?
After reading my dog-eared copy of Joan Nathan's Jewish Cooking in America and this article from NPR (among others), here's my view of the origin:

The present-day matzah ball likely originates from a German dumpling or knödel that was made with bread or flour or potato. When the German Jews moved eastward towards Poland they took this knödel with them, calling them kneidlach in Yiddish. This kneidlach had a meat or cinnamon filling.

How did the matzo balls make it to the United States? When Manischewitz started making matzo in the United States by hand, the story goes that they made these kneidlach from the crumbs leftover from the matzo making. Then in the early '30s, Manischewitz published a cookbook with a recipe for Feather Balls, Alsatian Style and from there, the term matzo balls evolved.
When is matzo ball soup traditionally eaten?
The most common time to serve matzo ball soup is at the Passover seder. Since the kneidlach are made with matzo meal, they are kosher for Passover (provided you use the kosher for Passover matzo meal).

However, many people consider this soup a staple at any Jewish holiday gathering including Rosh Hashanah and Hanukkah.

And of course, if you have the sniffles, this soup is perfect. It is scientifically proven that chicken soup cures the common cold right?

What are floaters and sinkers?
Not surprisingly, matzo ball lovers argue over the best matzo ball texture. Should it float in the soup or sink? Should it be toothsome with a little bite or light and airy?

The "right" answer is a matter of personal taste. I prefer something light and airy but with just a touch of denseness to it.

To achieve a floater, I use well whipped eggs, seltzer and a bit of baking powder.
You can go one step further and separate the eggs, beat the egg whites to stiff or soft peaks, and your ball will be so light it might float away!
Can I cook the matzo balls in the soup I'll be serving?
I don't recommend this because the balls will throw off some sediment and cloudy up your beautiful soup. And they soak up a lot of liquid.

If at all possible, prepare the balls in a separate liquid – salted water, or chicken or vegetable stock, as noted above.
Can the matzo balls and soup be made ahead of time?
Yes! You should make the matzo ball batter ahead of time so it can chill in the fridge.

If you cook the balls in the morning or day before, store them in a few tablespoons of liquid in the refrigerator.

I always make the chicken stock ahead of time so I can refrigerate the soup and remove the fat layer at the top. (reserve this fat for the matzo ball mixture or any place fat is needed). You can freeze stock as well.

I have never frozen the matzo balls but I believe you can freeze the balls right in the soup and just defrost the whole thing on the day you serve the matzo ball soup. Or freeze them separately on a cookie sheet and transfer to a container or plastic bag once frozen.
Can you make the soup and matzo balls in an instant pot?


You can make stock in the Instant Pot. It's about a 2-hour process. The actual cooking time is 30 - 45 minutes but you do need to let the Instant Pot come up to pressure and then let the pressure release naturally for at least 20 minutes.

In theory, you can cook your matzo balls on the saute setting in the broth. But as I mentioned above, I recommend cooking your matzo balls in a separate pot of stock or water for maximum control over their doneness and volume and clarity of your final chicken soup.
What to serve with matzo ball soup
Roasted Chicken with Clementines
No-rise Orange and Anise Challah (if it's not Passover!)
Roasted Delicata Squash with Pomegranate Molasses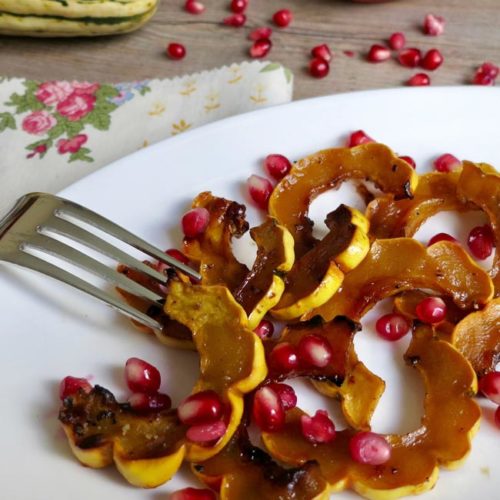 Supplies for making this recipe
Here are few must haves for making matzo ball soup. A good stock pot will not only yield wonderful broths - chicken, vegetable, beef and more, - but can double as a pasta pot, chili pot and more. The fine mesh strainer is my go to in my kitchen. It slips nicely over a bowl and most of the time is fine enough to avoid using cheesecloth. As for the matzo meal, take note of the type of matzo meal - is it kosher for Passover or just good for everyday use. That's why I included two
Also check out my Amazon shop that includes some of my favorite food and food-related products. I am always updating it – please visit often. And let me know if you need specific product recommendations – I am happy to help!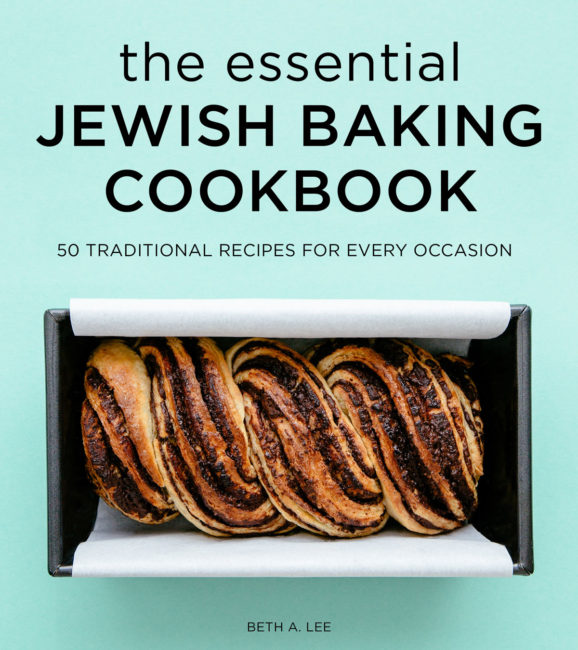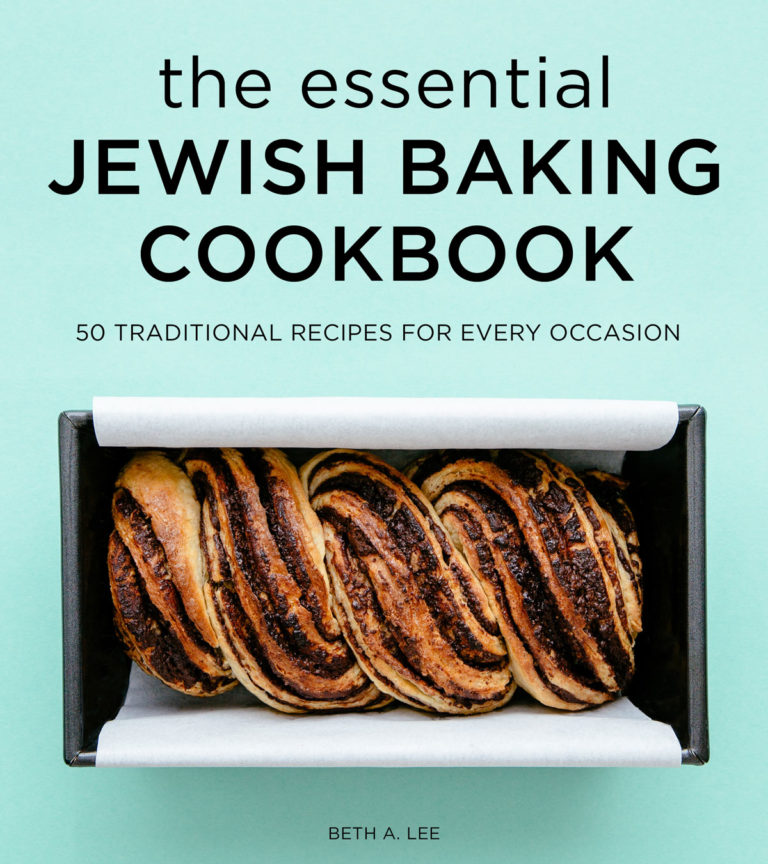 P.S. If you try this recipe, please leave a star rating and/or a review in the comment section below. I so appreciate your feedback! AND find more inspiration on Pinterest, Facebook or Instagram. Signup for my email list, too!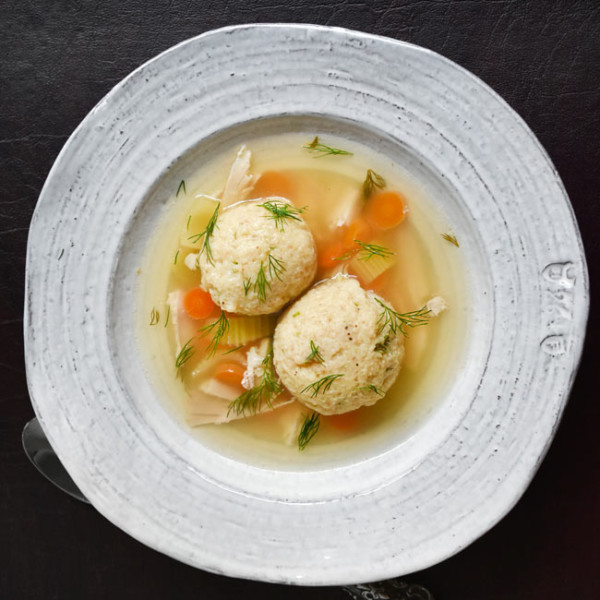 Traditional Matzo Ball Soup Recipe
Beth Lee
Learn to make floater matzo balls and rich and delicious chicken stock you can use for matzo ball soup and so much more!
Ingredients
Chicken stock
One whole chicken

about 5 lbs – use giblets except for liver

½

pound

carrots

about 5 small, washed and cut in large pieces

¼

pound

celery

washed and cut in large pieces

1

large onion

quartered

10 - 15

peppercorns

smashed

Parsley

a few sprigs

dill

a few sprigs

thyme

a few sprigs

½

Meyer lemon

optional

kosher salt

to taste (start with one tablespoon)

extra carrots and herbs for serving
Matzo Balls
4

eggs

4

tablespoons

olive oil

or canola or vegetable oil or use fat from chicken soup

¼

cup

seltzer

¼

teaspoon

baking powder

1

cup

matzo meal

¼

teaspoon

black pepper

¼

teaspoon

white pepper

1

teaspoon

kosher salt

2

tablespoons

parsley and dill

optional

Water and chicken stock for boiling the matzo balls
Instructions
Chicken Stock
Use a pasta pot or stock pot that holds 16 cups of water with room to spare for chicken and vegetables. Add all the vegetables and chicken into the pot. I usually put the chicken in first and then add all the vegetables and pour in the water.

Place the stove on medium to medium high heat to bring the mixture to a boil, then turn it down to simmer. You'll want to see a bit of bubbling here and there but not an active boil anymore.

As it works its way to a boil, you'll see the water get cloudy and some scum accumulate at the top. Skim this off occasionally – a large spoon will do the trick.

At about an hour in, check the chicken. If it's completely cooked (leg will jiggle easily), take it out of the pot carefully and place on a large plate to cool off a bit. This is a good time to walk your dog. The goal is for the chicken to cool enough that you can shred the meat off the carcass.

While the chicken cools down a bit, let the rest of the stock continue to simmer on the stovetop.

When you return from walking the dog, the chicken will have cooled down enough to take all the meat off the bones. Put the bones back in the pot and let it continue to cook – about another hour. Reserve the chicken meat in a container in the refrigerator.

When the soup stock is done, let it cool down and then strain it through a fine mesh colander, lined with cheesecloth if necessary. Discard the solids and store the gorgeous golden-brown stock in containers in the fridge or freezer for later use. Do let it cool down a bit before closing the containers. Even if freezing, I would refrigerate to get the fat off the top if you want to use it for the matzo balls.
Matzo Balls
In a small bowl, combine the dry ingredients – baking powder, matzo meal, peppers, salt.

In a medium sized bowl, vigorously whisk eggs

Then add oil and seltzer to eggs and continue to whisk for about 30 seconds.

Add the dry ingredients and the chopped herbs into the wet ingredients and blend well. Refrigerate until the batter becomes thick – up to a few hours – even overnight.

Bring your stock/salted water to a boil.

While the stock is coming to a boil, roll your matzo balls. Best to use dampened hands and have a plate or tray ready lined with parchment if possible to place the uncooked balls on.

Once the stock is boiling, reduce it to a low heat and add the matzo balls. Do not crowd because they will grow. Cook in two batches if need be.

Simmer covered for about 50 minutes. It's ok if it's mildly boiling when covered but it should not boil vigorously. I tried shorter cook times but mine were perfect at 50 minutes. If you undercook them, they'll be a bit dense and undercooked in the middle.

If not using right away, store in a bit of liquid in a sealed container in the fridge.
Putting it all Together
To serve the matzo ball soup, reheat the stock and if desired, add some sliced carrots for color and texture – you can zap the carrots in the microwave to soften them a bit or just let them cook in the stock as it reheats – depends what size pieces you use. Celery is another optional add in. Allow time for it to soften in the stock as it reheats.

Add the matzo balls to the warmed stock to reheat the matzo balls if they have been refrigerated.

When you serve, place some chicken (if using) in each bowl. Place the balls in the bowl, ladle in some soup. Then sprinkle chopped parsley and dill if desired – tastes fresh and looks lovely too.
Notes
The chicken stock recipe will yield about 15 cups of stock.
The matzo ball recipe will yield about 18 golf-ball-sized matzo balls.
It is optional to remove the chicken and take the meat off the carcass. Many people just boil the chicken for a few hours and discard the meat. I prefer to kill two birds with one stone, so to speak, and save the chicken for use in the soup or whatever else you might need shredded chicken for.
Nutrition
Calories:
184
kcal
Carbohydrates:
20
g
Protein:
5
g
Fat:
9
g
Saturated Fat:
2
g
Cholesterol:
82
mg
Sodium:
357
mg
Potassium:
216
mg
Fiber:
2
g
Sugar:
2
g
Vitamin A:
5003
IU
Vitamin C:
4
mg
Calcium:
41
mg
Iron:
1
mg