Learn how to make turkey stock for your Thanksgiving or Passover feast and you'll never buy store-bought again! So easy, can be made ahead, and adds so much flavor to your stuffing and gravy.
You can also use this staple for homemade matzo ball soup.
Roasted
Homemade
Turkey Stock:
A Make-Ahead Staple for Thanksgiving
Homemade turkey stock is an absolute must for my Thanksgiving meal. You can make it ahead and freeze – one less thing to do Thanksgiving week. But it adds so much flavor to your stuffing and gravy – it will become a staple in your house too.
The Season for Scratch Cooking
While I am always one for shortcuts, especially for mid-week meals, on Thanksgiving I focus on cooking as much from scratch as I can. And I learned long ago that cooking on the actual day, except for the turkey and gravy, is not the best approach for me. So I do a little bit each day (download my planner), with the most work done the two days prior. Even when I was working full time out of the house, I started cooking at night — it was better than a marathon on Thanksgiving day.
Secrets to Making Homemade Turkey Stock
Turkey stock is perfect as the base for your gravy and to pour on your stuffing of choice. If you scour your grocery store's meat section or talk to the butcher, you can find turkey parts even before all the turkeys arrive by the truckloads at the market. Backs, necks, wings, thighs, and giblets are all great for making stock.
My top secrets to making homemade turkey stock are:
Roast the turkey and veggies first before adding to the stock pot with water and aromatics.
Deglaze the roasting pan with some brandy – other choices could be white wine, vermouth, sherry, water, chicken stock – but don't leave those yummy drippings in the pan. They add another layer of flavor and color to your developing stock.
Add more fresh herbs to the stock pot and let it cook away low and slow to develop the full, rich flavor.
More Inspiration for your Thanksgiving Menu
The Best Thanksgiving Menu Plan (including a calendar printable and a vegetarian entree)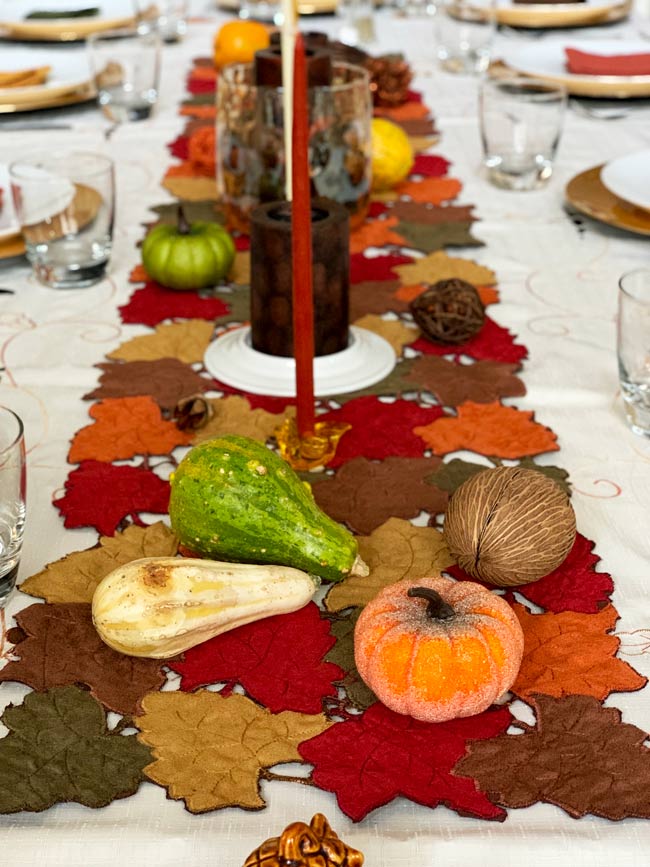 How to Make your own Stuffing Cubes
How to Make Sage Sausage Stuffing
How to Dry Brine your Turkey (including a day by day printable guide)
This post contains Amazon affiliate links – if you click on one and purchase something, I receive a very tiny percentage of the sale. Your price is never affected.


Also check out my Amazon shop that includes some of my favorite food and food-related products. I am always updating it – please visit often. And let me know if you need specific product recommendations – I am happy to help!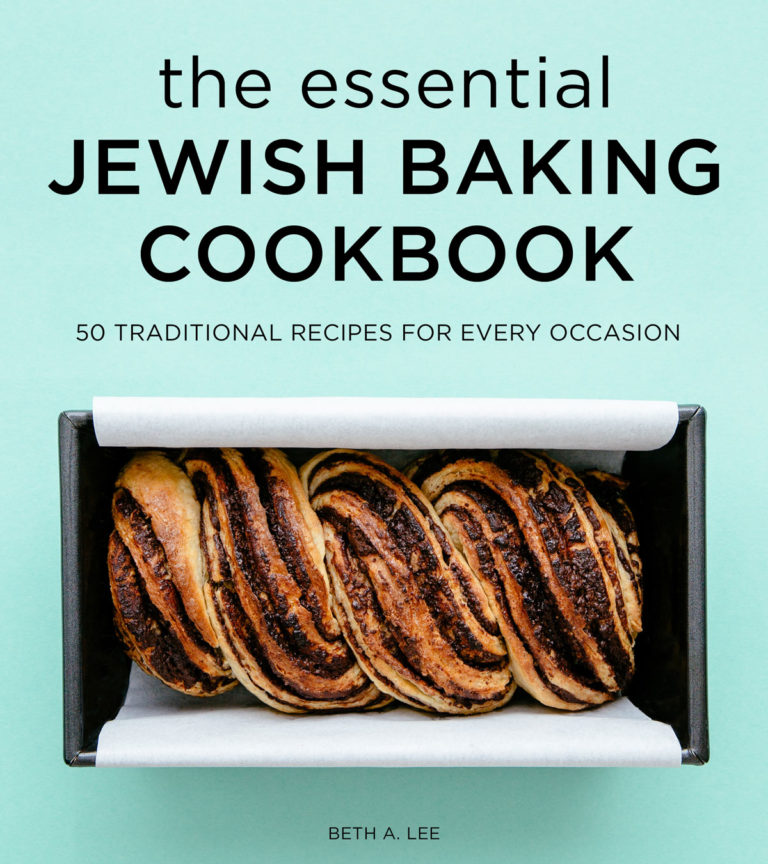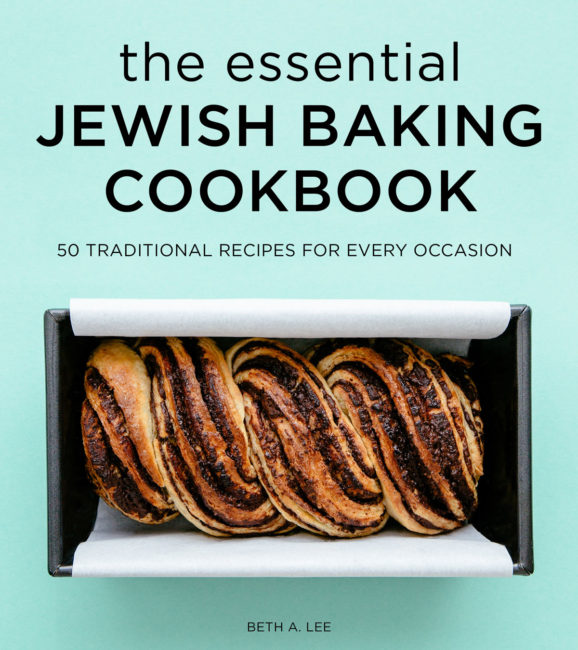 P.S. If you try this recipe, please leave a star rating and/or a review in the comment section below. I so appreciate your feedback! AND find more inspiration on Pinterest, Facebook or Instagram. Signup for my email list, too!
Homemade Turkey Stock
Make this once and it will become a Thanksgiving staple! You can prepare it weeks in advance and freeze it so don't let the time lapse of letting the stock cook for a few hours stop you. Perfect project for a lazy fall Sunday. Trust me, the effort to flavor ratio is very favorable!
Ingredients
For Roasting
3-4

turkey wings

2-3

turkey necks

3-5

cloves

garlic

(peeled and crushed (to your taste))

5

medium carrots

(roughly chopped in 3 inch pieces)

2

medium onions

(quartered)

3-4

sprigs

thyme

5-6

sage leaves

2-3

tablespoons

olive oil

1

teaspoon

kosher salt

1

teaspoon

black pepper
For Stovetop after Roasting
1/4-1/3

cup

brandy or your alcohol of choice

12-16

cups

of water

8-12

peppercorns crushed

parsley sprigs

(about 8 – 12)

more thyme and sage

2-3 sprigs each or to your taste

kosher salt and pepper

to taste
Instructions
Preheat the oven to 375 degrees convection or 400 degrees regular bake.

Grab your big roasting pan and place the wings and necks in it, then spread the vegetables – carrots, garlic, onions – all around. Brush the olive oil all over – doesn't have to be precise or cover everything. Then sprinkle the salt and pepper all around. Spread the fresh herbs on the top. Roast for about 30 minutes. The turkey should be browned and you should hear some sizzling coming from the bottom of the pan.


Place your largest stock pot on the stove top and put all the roasted turkey and vegetables in it. Don't wash the roasting pan yet! Place it stovetop as well over medium to medium high heat and pour in the brandy or your liquid of choice to deglaze the pan. (To deglaze is to mix around the liquid while gently prying the pieces of meat or veggies that have been left behind on the bottom of the pan). If using brandy, be careful if you pour it into a hot pan – it could flame because of the high alcohol content. I usually pour it in before the pan is fully reheated. The liquid should get hot very quickly and the yummies should release easily from the pan bottom. As soon as they are released, turn the heat off and pour this liquid carefully into the stock pot. If you deglaze too long the liquid will quickly evaporate.


Add 12 – 16 cups of water to the stock pot – basically you want to completely cover the turkey and veggies. Add the peppercorns and parsley and more thyme and sage if you'd like.


Bring this to a boil, then partially cover and turn the heat down to maintain a simmer (you should see some movement in the liquid and an occasional bubble but it shouldn't be a rolling boil). Let it cook for an hour and a half or even up to 2 or 3 hours.


Take it off the heat and let it cool off a bit. Then take the large pieces of meat and veggies out and strain them (I like to get every drop but you could just put the large pieces on a plate and nosh on the overcooked carrots and dark meat on the necks and not bother with straining them). Then line your biggest strainer with cheesecloth if you have it, pour the broth through into a large bowl or another pot. Let the strained broth cool for a bit – maybe a half hour and then put it into your storage container of choice and refrigerate or freeze. Any fat will congeal and you can remove it when you use it.

Nutrition
Calories:
124
kcal
Carbohydrates:
4
g
Protein:
9
g
Fat:
7
g
Saturated Fat:
1
g
Cholesterol:
30
mg
Sodium:
42
mg
Potassium:
214
mg
Fiber:
1
g
Sugar:
1
g
Vitamin A:
4265
IU
Vitamin C:
3.5
mg
Calcium:
21
mg
Iron:
0.7
mg