Sage Sausage Stuffing is a staple in our annual Thanksgiving feast. Made with homemade cornbread and challah bread cubes, sage sausage and fresh and dried fruit. I know you will love this recipe as much as we do!
You might also enjoy my challah stuffing with mushrooms recipe!
For ease of browsing, here are all my side dish recipes in one place.
This post contains Amazon affiliate links. As an Amazon Influencer, I earn from qualifying purchases. Your price is never affected.
Sage Sausage Stuffing – the Cornerstone of a Great Thanksgiving Meal
When we started hosting Thanksgiving in the stone age a long time ago, we used The Silver Palate Cornbread Sausage stuffing recipe as our starting point. If I deviate too far from it, my family gets a bit agitated.
But as with all recipes, this one has evolved. After reading a 2001 Sheila Lukins recipe in Parade Magazine, I added dried cherries and apricots to the stuffing, in addition to fresh apples. I also started making my own bread cubes.
I've tested new combinations of bread, variations on the sausage and improved my stock. This recipe's roots are still visible, but you'll see a very strong imprint from our family traditions in both the ingredients and techniques.
Why you'll love this recipe (as much as we do!)
Make-ahead and flexibility are probably the two best characteristics of this recipe. Of course it depends on who you talk to - the consumer or the cook. If you ask my niece, it's the sausage. But my guests who don't eat meat and choose the sausage-free version, will say it's the texture and flavor. And from me, the cook - I love that I can prepare it all ahead of time and just pop it in the oven while the turkey rests.
Want to see the recipe that inspired this one over 30 years ago? See the original Silver Palate recipe in this Serious Eats post.
Ingredients you'll need
Homemade Bread Cubes: Make your own bread cubes - I insist! It is not hard and they taste so good. I use up to three kinds of bread but we always use cornbread - homemade or store-bought. In addition to the cornbread, I use challah, which is an eggy Jewish bread that you can find year round at Trader Joe's and on Friday's at bakeries in both grocery stores and specialty stores. Or you can make my challah recipe or my friend Lonni's recipe. Whole wheat and white bread also work.
Sage Sausage: I use Jimmy Dean's Breakfast Sausage with Sage. I have asked a meat department to make some for me or occasionally they will have it in the meat case, but Jimmy Dean's can be purchased ahead and well, it tastes fantastic in the stuffing.
Turkey Stock: You can absolutely cut corners and buy store-bought stock, but really, make your own turkey stock. It can be done well in advance and refrigerated or frozen and it just tastes better.
Apples: Use firm apples that can hold up under some high heat - like Granny Smith.
Dried Fruit: I have fallen in love with dried cherries and apricots but feel free to try other options like cranberries.
Steps to make this recipe
1. If possible, make your turkey stock (can be weeks in advance and frozen)
2. Prepare stuffing cubes from cornbread and challah. Can also be done the day before or even a few days before.
3. Have a very large bowl ready with bread cubes in it.
4. Sauté the sausage first so you can use some of the drippings to sauté the onions and apples. Add the sausage to the large bowl. (see note #8 below if you are making a separate pan of stuffing without sausage - then you should either brown the sausage in a separate pan or do it last.
5. Sauté the onions – low and slow. Add to large bowl.
6. Sauté the apples – high heat for a quick sear and color. Add to large bowl.
7. Add herbs and spices and stock to large bowl and mix it all together.
8. If you are serving vegetarians, saute the sausage separately and set it aside until you mix everything but the sausage together. Otherwise, feel free to saute everything in the same pan and use those sausage drippings for flavor!
9. Place in oiled or buttered casserole pans, cover with foil and refrigerate until you are ready to bake them
Expert Tips and FAQs
Prep the stuffing ahead
As mentioned above, this cornbread sausage stuffing recipe can be completely prepared the day before so all you have to do is pop it in the oven while your turkey is resting. We are able to "run" the 5K Turkey Trot on Thanksgiving Day because the only thing left to do is cook the turkey and bake the sides while the bird rests.
Make your own stock
You can absolutely use store-bought stock, but really, make your own. It can be done well in advance and refrigerated or frozen and it just tastes better.
Make the bread cubes
Again, as mentioned above, making your own stuffing cubes is so easy but adds so much flavor to your stuffing. Give it a try - you'll wonder why you haven't been doing this forever!
Don't buy the sausage at the last minute
For the sausage - I use Jimmy Dean's Breakfast Sausage with Sage. But apparently we're not the only ones that do because stores often run out near Thanksgiving. Plan your shopping accordingly.
Can I prepare this stuffing in advance?
I always prepare this at least one day before Thanksgiving Day. All I have to do on the actual holiday, is bake it after the turkey comes out of the oven and rests.
Can I freeze sage sausage dressing?
Shhhh …. don't tell my family, but I have hidden away a small bit of this stuffing and frozen it for a treat at another time of the year. Occasionally, I'll admit, I have even forgotten about it. But it's always been delicious when defrosted and reheated – like saving a little morsel of Thanksgiving past.
What substitutions can I make?
Over the years I have used different types of bread in this stuffing from white to whole wheat to sourdough. Always cornbread but the other types have changed. I am now pretty settled on challah (egg bread) and cornbread. But definitely switch it up to your tastes.

I wouldn't hesitate to change the dried fruits you use or the nuts. We love the apricots and cherries but I bet cranberries would be a nice change of pace. Pecans really work but taste is in the palate of the eater – don't be afraid to try a different nut or leave the nuts out.
Can this recipe be vegetarian?
So how can a sage sausage stuffing be vegetarian? Well I almost always have at least one person who either won't eat sausage or is a vegetarian. Since I make such a large volume of this stuffing, I just mix it all together without the sausage, portion out a bit of it in a small pan, and then mix the sausage in to the rest of the mixture.

If you are feeding a vegetarian, you need to portion out the stuffing mixture before you add the turkey stock and use vegetable stock instead.
What else to serve for Thanksgiving
Want all my best tips, tricks and recipes for hosting and preparing for Thanksgiving? Head over to this comprehensive Thanksgiving menu-planning post with links to all of my best recipes and a planning guide so you won't be doing all the work at the last minute!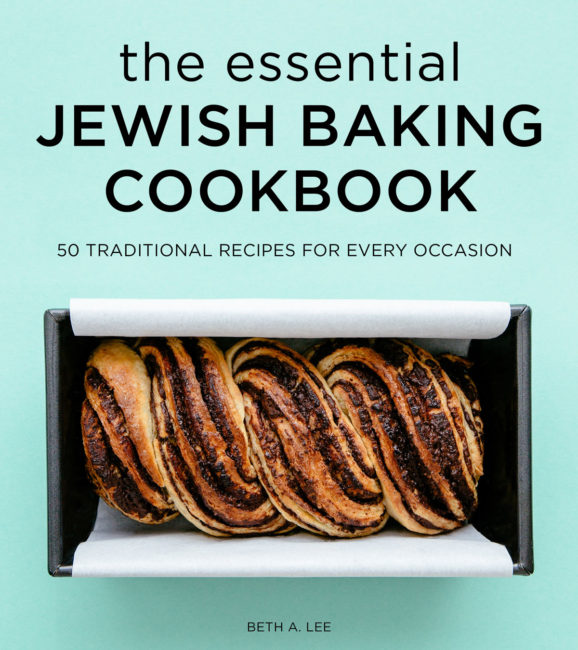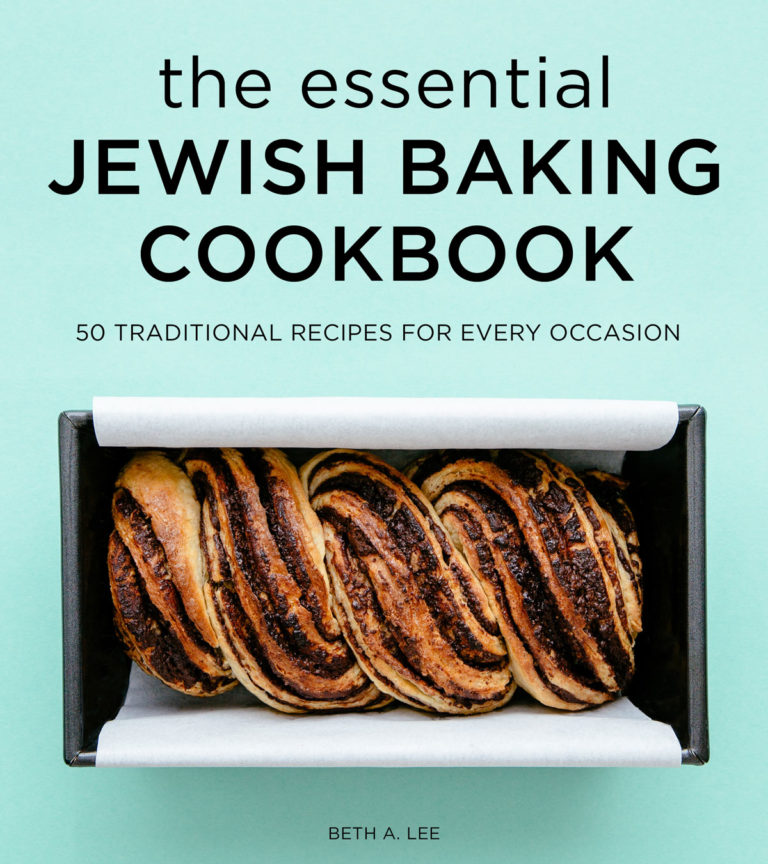 P.S. If you try this recipe, please leave a star rating and/or a review in the comment section below. I so appreciate your feedback! AND find more inspiration on Pinterest, Facebook or Instagram. Signup for my email list, too!
Sage Sausage Stuffing
Beth Lee
This stuffing/dressing is layered with flavor starting with the homemade stuffing cubes which are enhanced with sage sausage, dried cherries and apricots, fresh seared apples, and toasted pecans. A mouthful of Thanksgiving flavor in every single bite.
Ingredients
16

cups

bread cubes

1 ½

pounds

breakfast sausage with sage

either Jimmy Dean's which will sell out close to Thanksgiving or get your butcher to make it

½

cup

dried apricots

chopped

½

cup

dried cherries

1 ½

cups

pecans

coarsely chopped and toasted

2

onions

chopped, about 2.5 cups

3

tart apples

chopped and not peeled

4

tablespoons

butter

½ stick

2 - 3

teaspoons

dried thyme

or about double if fresh

1 -2

teaspoons

dried sage

or about double if fresh

½

cup

Italian parsley

chopped

1 - 2

cups

turkey stock

Salt and pepper

to taste
Instructions
Have a giant bowl ready for mixing it all up and to put the ingredients in as you saute them. I keep the sausage separate in case I have to make a small pan of stuffing without sausage in it.

Also prep your stuffing pans - probably not necessary but a little greasing couldn't hurt.

Brown sausage and drain. I leave a bit of drippings in the pans for flavor to kickstart the onions in the next step. (unless you are making a pan of stuffing vegetarian)

Saute the onions in 2 tablespoons of the butter - low and slow - I like to add some salt and pepper and thyme here to again layer the flavors. You want the onions translucent but not brown. They'll take a while - you can prep other stuff while they are working - just stir occasionally and make sure they are not browning.

Remove the onions from the pan and add the other 2 tablespoons of butter for sautéing the apple. Turn heat up to high or at least medium high. You want to sear the outside of the apples without turning them to mush. I add a pinch of thyme and sage to the apples.

Remove the apples to your bowl and now, totally optional, saute the dried fruit in the remains of the apple pan just to soften them up and use the flavor in the pan.

Mix everything together in the large bowl including adding the chopped parsley, sage, thyme, and salt and pepper. After thoroughly mixed, add about 1.5 cups of broth and mix again.

Put the stuffing in your stuffing pans, cover with foil and refrigerate. I always do this the day before. I usually bake them after the turkey has come out - at 375 for about 30 minutes. Check once for moistness. Can always add some stock. Also, if you like crisp edges, take foil off near the end and let it finish cooking "topless".
Notes
A loaf of Semifreddo's challah purchased at Trader Joe's will yield about 10 cups of bread cubes. 6 slices of store-bought sourdough bread will yield about 4 cups of bread cubes. One 8X8 pan of cornbread will yield 9 - 12 cups of bread cubes.
Nutrition
Calories:
367
kcal
Carbohydrates:
32
g
Protein:
13
g
Fat:
21
g
Saturated Fat:
4
g
Cholesterol:
87
mg
Sodium:
556
mg
Potassium:
379
mg
Fiber:
4
g
Sugar:
12
g
Vitamin A:
635
IU
Vitamin C:
6.4
mg
Calcium:
87
mg
Iron:
2.6
mg