Creating a Thanksgiving Menu and game plan is a great way to tackle your Thanksgiving or Friendsgiving meal. After years of experience hosting and planning, this post includes my best recipes, tips and tricks to help you create your own traditions for your annual gathering.
Here is a bonus turkey pot pie recipe for your leftovers.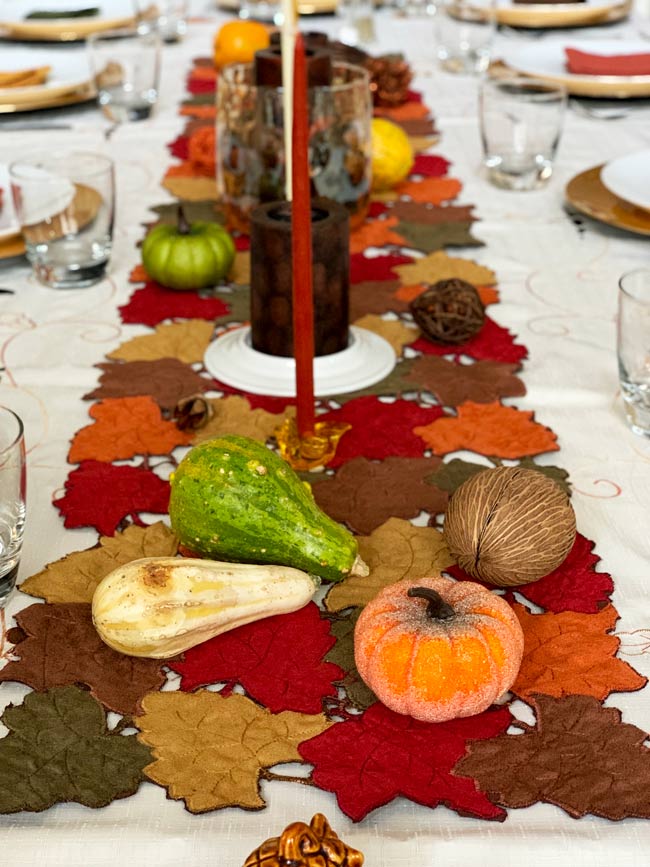 Our Original Thanksgiving Menu…
It all started with my now tattered copy of The Silver Palate Cookbook by Julee Rosso and Sheila Lukins. My brother and sister-in-law and my now husband and I would trade off Thanksgiving hosting and we always made The Silver Palate turkey and stuffing. Over the years, Thanksgiving became an annual affair in our home and my brother and SIL now host Hanukkah. The recipes have evolved but are still rooted in the originals. Sage sausage in the stuffing, orange flavor with the turkey and a day when calories don't count and seconds are a must.
A Mostly Make-Ahead Stress-Free Thanksgiving Menu with a Vegetarian Option!
Hosting Thanksgiving can feel overwhelming, but it doesn't have to. Even if you are an experienced host, having a menu plan will take all the stress out of the preparation. My recipes, tips, tools and tricks will give you confidence so you're all set to enjoy family and friends on Thanksgiving day.
We even run/walk a 5K race the morning of Turkey Day and still have everything ready to go by mid afternoon. And you can too!
Here's my general planning calendar that gets me through the process with ease every single year. Sub in your specific recipes and planning details and you'll reach the Thanksgiving finish line with ease! (double click on the calendar for a printable pdf)
Thanksgiving Menu Ideas
From a fantastic vegetarian entree to a fool proof dry brine turkey to all the sides and desserts, my recipes will help you create the Thanksgiving gathering that you want without the stress.

This post contains Amazon affiliate links – if you click on one and purchase something, I receive a very tiny percentage of the sale. Your price is never affected.
My Favorite Thanksgiving Supplies
Also check out my Amazon shop that includes some of my favorite food and food-related products. I am always updating it – please visit often. And let me know if you need specific products recommendations – I am happy to help!
The OMG! Yummy Thanksgiving Hotline is open for all of your questions. You can reach me: