Roasted Brussels Sprouts with Pomegranate Molasses came together accidentally in my kitchen, but you'll cook this dish on purpose again and again. And pomegranate molasses will become your new favorite kitchen condiment. 
Another delicious one to try is my roasted delicata squash with pomegranate molasses.
Roasted Brussels Sprouts and Pomegranate Molasses -
A Perfect Match
This post contains Amazon affiliate links – if you click on one and purchase something, I receive a very tiny percentage of the sale. Your price is never affected.
Roasted Brussels Sprouts with Pomegranate Molasses is adapted from a brussels sprouts dish in Amelia Saltsman's cookbook - The Seasonal Jewish Kitchen. I was drawn to her use of pomegranate molasses with the brussels sprouts - a favorite ingredient from my Tasting Jerusalem group. If you're not familiar with pomegranate molasses, think of it as the balsamic vinegar of the Middle East.
A Last Minute Hanukkah Meal
I approach large dinner parties in a very methodical manner with color-coded shopping and planning lists. But when I cook midweek meals, I prefer an unplanned "Chopped" approach. Give myself 30 minutes, open my basket (fridge), and go. It frees me from an even longer to-do list and forces me to think creatively, using up what I already have in the house.
So on the second night of Hanukkah with no dinner plan, I began my Chopped research. I perused the vegetable drawer and the freezer - finding some frozen latkes, snack size applesauces, sour cream, brussels sprouts, half of a purple cauliflower, and a container of pomegranate arils. Remembering Amelia's recipe, I decided the vegetable dish would be the star attraction and topped with applesauce and sour cream, the frozen latkes could play second fiddle.
My Adaptation of Amelia's Roasted Brussels Sprouts
I read through Amelia's recipe, modified it for brevity and to incorporate what I had on hand. She suggests parboiling the brussels first - I just cut mine in half and roasted them. I chopped up the purple cauliflower and put it on the same roasting pan. I prepared a version of her labneh sauce she calls "shanklish" using greek yogurt. And I grabbed the rest of the walnuts leftover from my rugelach making. The oven temp for roasting vegetables and heating the frozen latkes was a perfect match and so my impromptu dinner was well on its way.
The yogurt sauce is a nice addition to the dish but you can omit it if you want to keep it dairy-free. Also, if you don't have za'atar (an earthy spectacular Middle Eastern spice blend - read about it here), then just use the thyme, red and black pepper and salt. We ate the leftovers without the yogurt sauce the following night and it was still satisfying and flavorful.
But remember, you can also plan ahead to make this dish. Add it to your Thanksgiving menu, for example. No need to wait for a busy weeknight like me.
Other Pomegranate Molasses Recipes on OMG! Yummy
Supplies for Roasted Brussels Sprouts with Pomegranate Molasses
Spices to Use!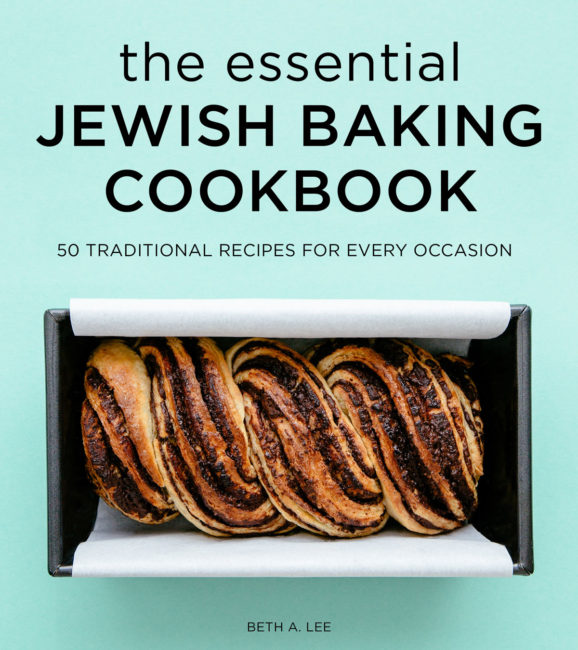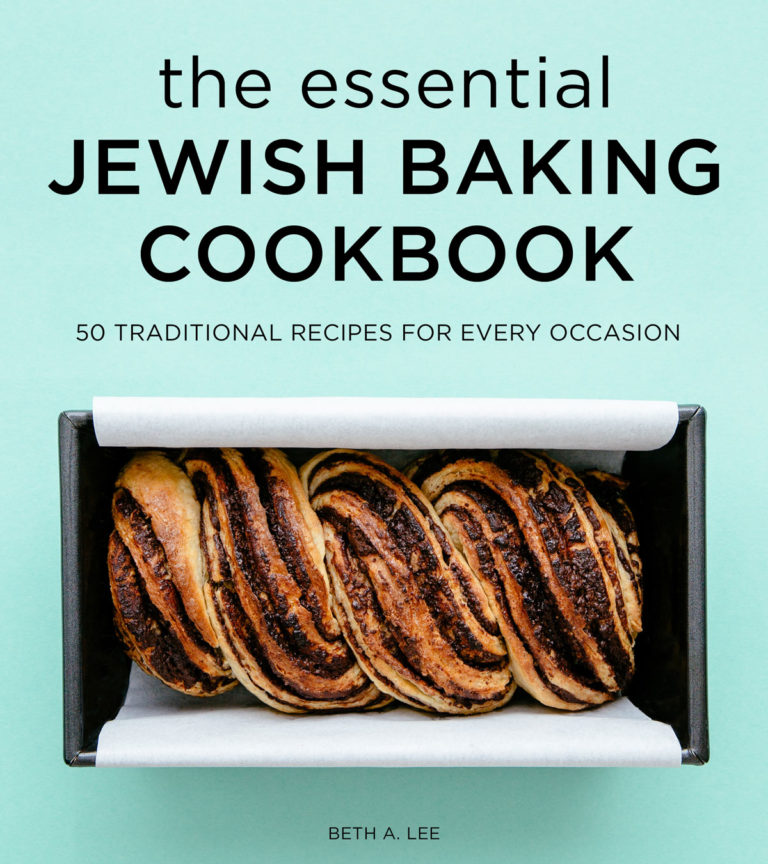 P.S. If you try this recipe, please leave a star rating and/or a review in the comment section below. I so appreciate your feedback! AND find more inspiration on Pinterest, Facebook or Instagram. Signup for my email list, too!
Roasted Brussels Sprouts with Pomegranate Molasses
Beth Lee
This roasted vegetable dish with the yogurt topping could easily serve as the centerpiece of a meatless meal and depending on how you plate it, it could also serve as the visual centerpiece of your holiday buffet!
Ingredients
Roasted Vegetables
1

pound

brussels sprouts

cut in half

½

head cauliflower

cut into florets

1

tablespoon

olive oil

salt and pepper to your liking

½ teaspoon or so each

1 - 2

tablespoons

pomegranate molasses

½

cup

toasted walnuts

coarsely chopped or left whole

1 - 2

tablespoons

fresh pomegranate arils
Yogurt Sauce
½

cup

labneh

Greek yogurt or regular plain yogurt

1

teaspoon

za'atar

¼

teaspoon

dried thyme or 1 small fresh sprig thyme

¼

teaspoon

aleppo pepper or cayenne

a pinch of salt and pepper
Instructions
Preheat your oven to 400 degrees.

Place brussels sprouts and cauliflower on a parchment-lined roasting pan (I use a large cookie sheet). Pour olive oil on the vegetables and sprinkle on the salt and pepper. Give it all a toss right on the sheet to coat the veggies with the oil.

Roast for 15 minutes.

While the veggies are roasting, mix up your yogurt sauce - place all ingredients in a small bowl and combine. Any subset of the ingredients that you have on hand will be super tasty so don't worry about having them all - even just plain yogurt would be a nice accompaniment.

After 15 minutes of roasting, mix the veggies around, cook for 5 more minutes.

Check for doneness (can a fork pierce through easily?). If nearly done, pour on about 1 tablespoon of the pomegranate molasses and toss around with some tongs and put the sheet back in the oven for 5 more minutes.

Remove from the oven, squeeze on a bit of lemon juice (optional but in our house, everything is better with a squeeze of lemon).

Place the veggies on a serving dish of choice, sprinkle on walnuts, the rest of the pomegranate molasses, and the fresh pomegranate arils and serve with a dollop of the yogurt sauce, if desired.
Notes
Inspired by a recipe in Amelia Saltsman's Seasonal Jewish Kitchen
Nutrition
Calories:
129
kcal
Carbohydrates:
9
g
Protein:
5
g
Fat:
9
g
Saturated Fat:
1
g
Sodium:
27
mg
Potassium:
387
mg
Fiber:
3
g
Sugar:
2
g
Vitamin A:
605
IU
Vitamin C:
68.6
mg
Calcium:
65
mg
Iron:
1.6
mg