Instant Pot Carnitas – create the taco bar of your dreams or feed your family pulled pork for days. So quick and easy in the pressure cooker but if you don't have one, try my slow cooker version.
For ease of browsing, here are my other Instant Pot recipes.
Another popular Instant Pot recipe is my Instant Pot barberry rice.
Instant Pot pork carnitas
I first fell in love with making my own carnitas in 2011. Prompted by watching my neighbor prepare them traditionally in a copper pot with lard, I found a more realistic way to cook them myself using the slow cooker.
What are traditional carnitas?
Carnitas are a pulled pork taco filling, originating from the Michoacán region of Mexico. Traditionally, they are slow cooked in lard in a copper pot. Once tender, the pork is shredded and served with various taco fillings such as cilantro, onions, fresh tortillas, and refried beans.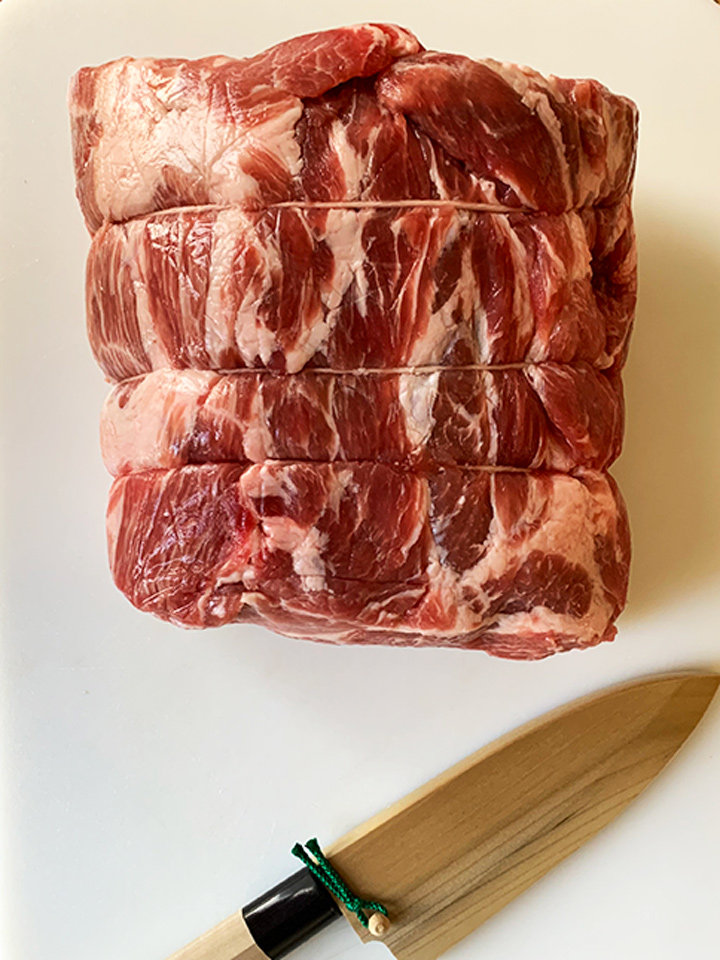 The right cut of pork to make these will either be called pork butt or pork shoulder at your meat counter. This cut of pork may be boneless or bone-in. Either will work but I prefer the boneless if I can find it. When I make this dish, I usually prepare a lot so it feeds us for several meals.
Why use the pressure cooker?
Since I originally made these in the slow cooker, it seemed like a natural leap to prepare them in the instant pot. So far, all the dishes I used to make in a slow cooker work out really well cooked with pressure. These were no exception.
When I first made these, I popped 6-8 pounds of pork butt in the slow cooker in the morning and let it cook all day. But what if you decide to make them at 3 or 4 pm? Then what? Pull out your pressure cooker!
For a smaller cut of meat – two to four pounds, they will cook in even less time.
Substitutions and shortcuts
Well, first of all, several of my friends have made this with chicken and been really happy with the results. So if you have light or dark meat chicken, you can use that. The cooking time will be less – check the amount of chicken you have and look up cooking times for that weight (bone-in or boneless) and adjust. I recently made about 2.5 pounds of boneless chicken breast and it took about 15 minutes of high pressure to be shreddable.
As for the liquid and spice ingredients – you can take some liberties here. No orange juice? Use extra lime or meyer lemon? Think the cinnamon sounds weird? It actually works out nicely but you can skip it. Don't like spicy? Cut back on the chipotles. No chipotle? Try smoked paprika? No tomato sauce? Just use canned diced tomatoes.
How to make Instant Pot carnitas
First, gather your liquid and spice ingredients for the sauce – put it all in one bowl and whisk it together.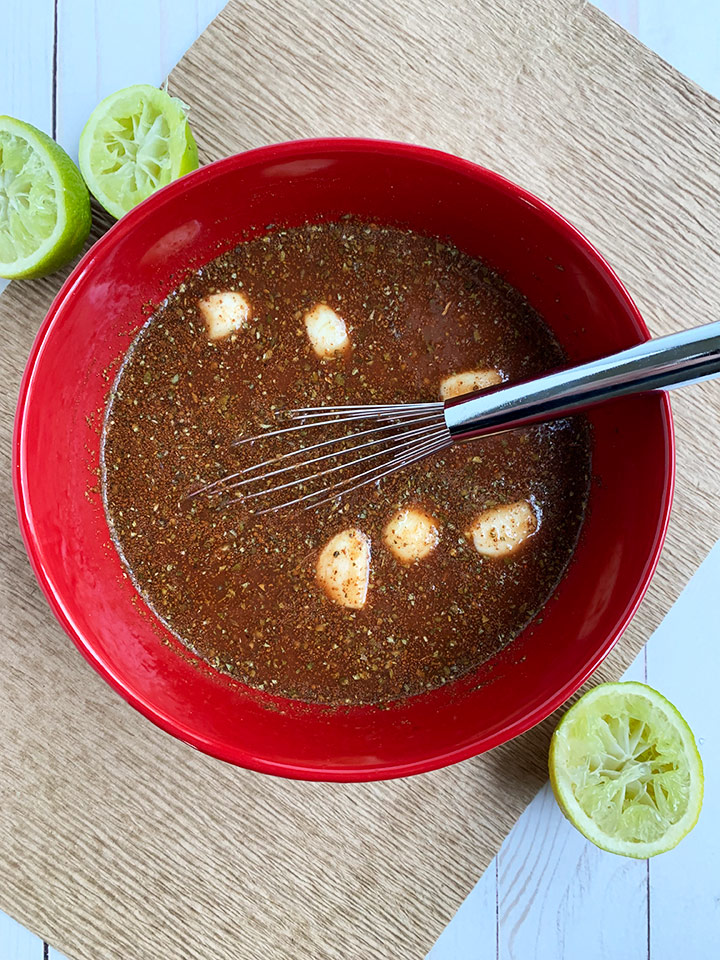 Second, prepare your meat – you'll want to cut it into large, manageable size chunks to make it fit better in the inner pot. Also makes the shredding a bit easier later.
Third, place the meat pieces in the instant pot and pour the liquid over.
Fourth, close the pot, turn the knob on the instant pot to sealing and set it for 75 minutes of pressure cooking. If you have closer to 4 – 6 pounds of meat, try 60 minutes or even 45. You can always cook it more.
Fifth, once it is done with pressure cooking, I let the pressure naturally release for about 20 – 25 minutes. Let any further pressure out carefully then you can open the pot, let it cool down for a few minutes and very carefully remove a chunk at a time to shred.
And finally, if you like the crispy edges of traditional carnitas, place some of the meat on a parchment or tin foil-lined sheet pan. Sprinkle some juice on it and place it under the broiler for 3 – 5 minutes to get the crispy edges.
Pro-tip
If you want to remove the fat in the sauce, store the meat in one container and the juice in another. The next day pull the sauce container out of the fridge and you can just scrape off the congealed fat with a spoon and discard it (or save it for another use – that's up to you!).
How to serve this shredded pork
The first thing that comes to mind with carnitas is probably tacos. And most definitely that is a perfect way to use this meat. And especially if you need to feed a crowd or have picky eaters, a taco bar really works.
But don't stop there, this pulled pork can be used for so many other dishes. Think salads, chilaquilies, soups, barbecue sandwiches and so much more. For lots of ideas, be sure to check out Family Spice's post on what to make with pulled pork.
What to serve with Instant Pot carnitas
If serving as tacos, use your favorite toppings. Here are some of my favorites:
Pickled red onions (so easy to make – soak in red or white vinegar for a few hours or longer)
Sliced cabbage
Shredded lettuce
Cherry tomatoes
Cilantro
Sour cream
Cotija cheese (or cheese of choice)
Salsa
Black beans
Guacamole
Some fun side dishes would be:
To be honest, if I serve these as tacos, sometimes we load up on the toppings and don't even serve another salad or side dish with them. But definitely for a crowd, side dishes are a great addition.
Supplies for making pressure cooker carnitas
Obviously an instant pot is crucial – we have the Instant Pot Duo 6 quart. I rarely use any preset buttons – mostly I sauté and pressure cook so I personally see no reason to buy more functionality and spend more money. If you have a large family or cook for crowds, you might want to consider the 8 quart. If you are cooking for one or two and rarely more, consider the 3 Quart. Sheet pans, as I always say, are invaluable. And if you really want to get into the spirit, make your own tortillas – use this tortilla press and pan cook them in a cast iron pan!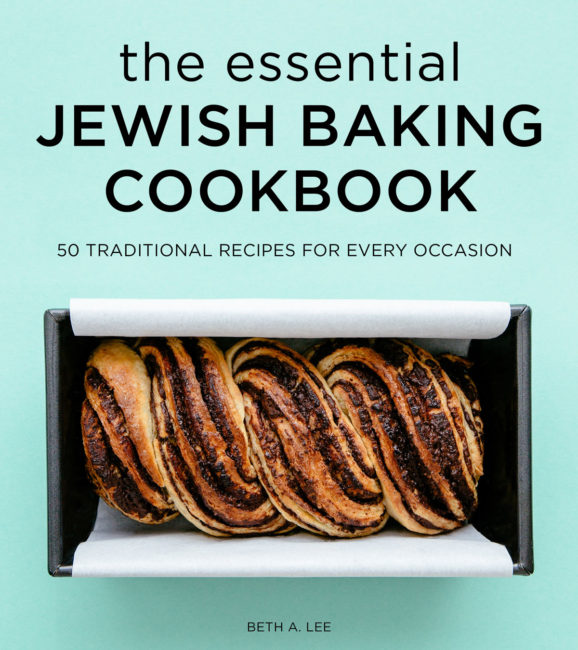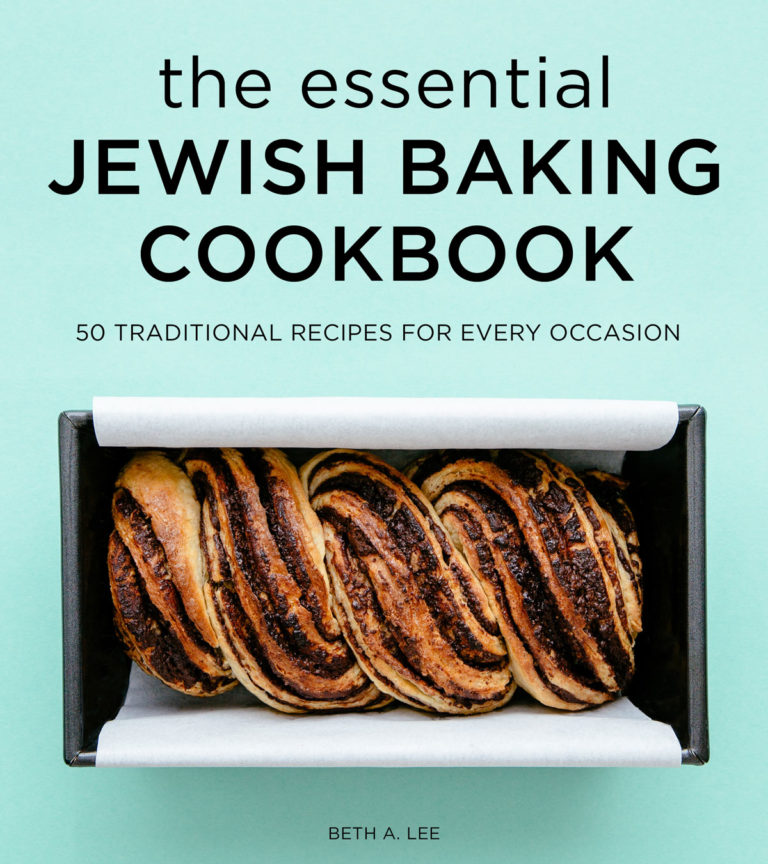 P.S. If you try this recipe, please leave a star rating and/or a review in the comment section below. I so appreciate your feedback! AND find more inspiration on Pinterest, Facebook or Instagram. Signup for my email list, too!
Yield: 12 servings
Instant Pot Carnitas
Instant Pot Carnitas will feed a crowd or your family for days. So quick and easy in the pressure cooker but if you don't have one, try my slow cooker version.
Cook Time
1 hour
40 minutes
Additional Time
30 minutes
Total Time
2 hours
25 minutes
Ingredients
8 lbs bone-in pork butt or approx. 6 lbs boneless
8 oz can tomato sauce or ¾ cup tomato juice
Juice of 2 limes
¾ cup orange juice
6 oz beer (½ of a 12 oz bottle)
¼ cup salsa (any red salsa that you enjoy will work)
2 tablespoons kosher salt
1 tablespoon cumin
1 tablespoon freshly ground black pepper
1 tablespoon dried oregano
1.5 teaspoons ground cinnamon
1 teaspoon cayenne pepper or to taste
8 whole cloves garlic smashed
4 chipotle peppers canned or dried, roughly chopped
Instructions
Trim any excess fat on the exterior of the pork butt, cut it into smaller pieces and then place it in the Instant Pot.
In a medium size bowl or 4-cup measuring cup, mix the next 13 ingredients together and then pour over the pork butt in the Instant Pot.
Set it for 75 minutes high pressure, making sure the vent is in sealing position.
Let it natural pressure release for about 20 minutes, then release any more pressure and carefully open the lid. The pork is ready when you can put a fork in it and it feels like it will fall apart.
Remove the pork from the pressure cooker and place it on a large cutting board to cool. When cool enough to handle, shred it with two forks, removing any large chunks of fat you find along the way.
On a foil-lined sheet pan, place a single layer of the shredded pork and drizzle the pork with a bit of the cooking juice.
Turn on the broiler and place the pork under the broiler (about 6 inches away) and let it crisp up for about 5 minutes (time will vary depending on how far away from the broiler you place the pan and how hot your broiler is. Mine was set for convect broil at 450 degrees about 6 inches from the element.)
The pork will now have some of the crispness you traditionally find in fried carnitas.
Serve with corn or flour tortillas and a variety of taco garnishings such as salsa, sour cream, avocado, fresh tomatoes, crisp lettuce, a blend of Mexican cheeses, cilantro or as a platter with refried beans, rice, and salad.
Notes
The additional 20 minutes in the recipe is the time to let the natural pressure release and to shred the pork and broil it.
The 100 minutes cook time takes into account extra time for the Instant Pot to come to pressure before the 75 minutes of cooking.
If your boneless pork butt is less than 6 pounds, you can probably reduce your pressure cooking to 60 minutes from 75. That, along with the natural pressure release should work fine.
Recommended Products
As an Amazon Associate and member of other affiliate programs, I earn from qualifying purchases.
Nutrition Information:
Yield:
12
Serving Size:
1
Amount Per Serving:
Calories:

664
Total Fat:

43g
Saturated Fat:

16g
Trans Fat:

0g
Unsaturated Fat:

23g
Cholesterol:

195mg
Sodium:

1371mg
Carbohydrates:

12g
Fiber:

2g
Sugar:

6g
Protein:

54g