Cucumber tomato salad is so simple and yet sublime, especially during the height of summer produce. Chop a salad and serve it with preserved lemon hummus and you'll be eating an incredibly tasty and healthy meal, without turning on the stove or oven.
Chop a salad – no stove or oven required!
In the blazing heat of summer, recipes that use seasonal produce in a simple way and require no heat source are sure to keep home cooks happy. This simple cucumber tomato chopped salad, which I ate daily on a trip to Israel, checks off all of those boxes -- fresh √, readily available produce √, easy prep √, and no stove or oven required √.
In the summertime especially, farmers' markets overflow with tomatoes of all shapes and sizes -- dry-farmed, cherry, heirloom, beefsteak, plum, and so many more. You'll also find various cucumber varieties springing up including Persian, Armenian, and Lemon.
What is a chopped salad?
The definition of a chopped salad varies in different parts of the world. But in the cuisines of the Eastern and Western Mediterranean, you will often find a variation of a chopped salad with a base of cucumbers, tomatoes and possibly onions and red pepper. And always fresh green herbs of some kind such as parsley or mint.
The cucumber provides crunch and texture and the tomatoes provide color and fabulous flavor.
When we were in Israel – whether eating in the Muslim Quarter of the Old City of Jerusalem or a resort in the Rosh Pina region or the well-known fish restaurant in Acre (Akko) called Uri Buri, there was always chopped salad. Our tour guide even called ahead for lunch one day specifically to ask if a café owner could "chop us a salad".
Top tomato for this salad?
During the height of tomato season, any tomato is perfect for this salad. Some recipes suggest removing the seeds. In which case, larger tomatoes will work best.
But I am too lazy to do this. I find by the time you chop the tomatoes, so much of the juice and seeds come out, that it all works out in the end. You just don't want too much juice in the salad to make the ingredients soggy.
Sometimes you see tiny heirloom multi-colored cherry tomatoes - these are quick to cut and look so beautiful in the salad.
What kind of cucumber should I use?
The quick answer is whatever cucumber you have or can find at the store. But all things being equal, Persian cucumbers work so well in this salad. You don't need to peel them, they are crunchy and so easy to dice. Another option, but harder to find, are Armenian cucumbers. Sometimes in the summer you can find lemon cucumbers – oh so good. They have a lighter color skin than regular cukes. An English cucumber would also work well.
Can I make this salad ahead of time?
If you need to do the chopping and prep ahead of time, I would prep all the veggies and either combine in the bowl undressed and store in the refrigerator. Or, store each chopped vegetable separately and then combine and dress right before you serve.
How to prepare the tomato cucumber salad
Chop the tomatoes and cucumbers to a similar size dice. You can seed the tomatoes and cucumbers but I rarely do. The reason you want everything in a similar size small dice is so you can get a bite of everything in one mouthful. That combination of ingredients will wake up your taste buds and refresh your palate.
Chop your fresh herbs.
Add the cucumbers, tomatoes and herbs to a large serving bowl. Then squeeze fresh lemon juice on it. Drizzle your best extra virgin olive oil. Add salt and pepper and mix well.
Taste for seasoning, adjust and serve.
Variations for this chopped salad
Other crunchy veggies catch your eye at the market? No problem – this salad will bend to your personal whim with ease. Variations abound – add radishes, red or yellow peppers, red or sweet onions, green onions, kohlrabi, other herbs such as mint, dill, or cilantro.
Need it to accompany Taco Tuesday? Use corn, avocado, lime juice, and cilantro. And you'll end up with something similar to this corn salad. Need something more substantial? – add feta cheese or cotija cheese.
Maybe this salad should really be called the versatile simple summer chopped salad.
What to serve with a cucumber tomato salad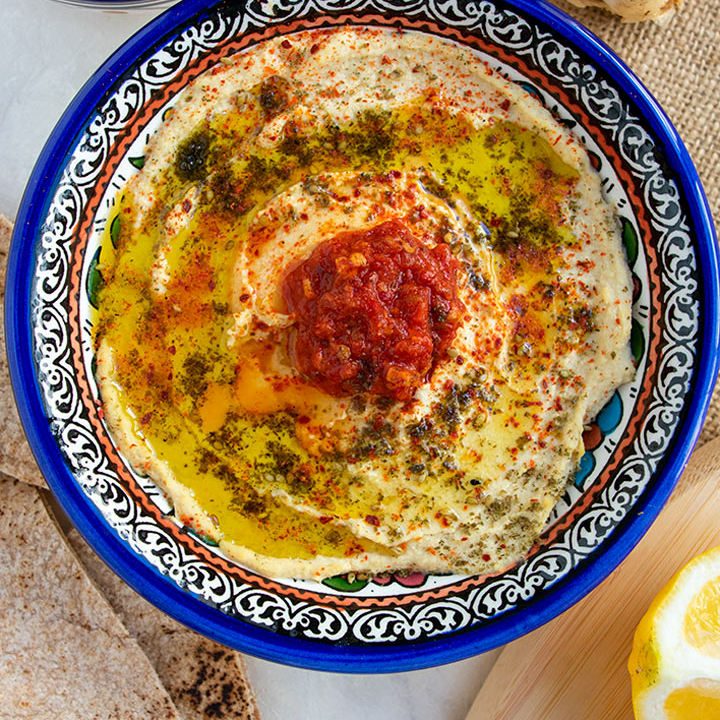 One-pan Harissa Chicken with Preserved Lemons
White Bean Basil Hummus Style Dip
Lemony Pomegranate Molasses Flank Steak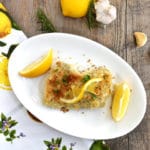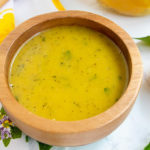 Supplies for chopping a salad
This post contains Amazon affiliate links – if you click on one and purchase something, I receive a very tiny percentage of the sale. Your price is never affected.
All you really need are the best tomatoes, cucumbers and herbs you can find. But obviously a good cutting board, a sharp knife, a serving bowl and good extra virgin olive oil will help you pull this simple salad together.
Also check out my Amazon shop that includes some of my favorite food and food-related products. I am always updating it – please visit often. And let me know if you need specific product recommendations – I am happy to help!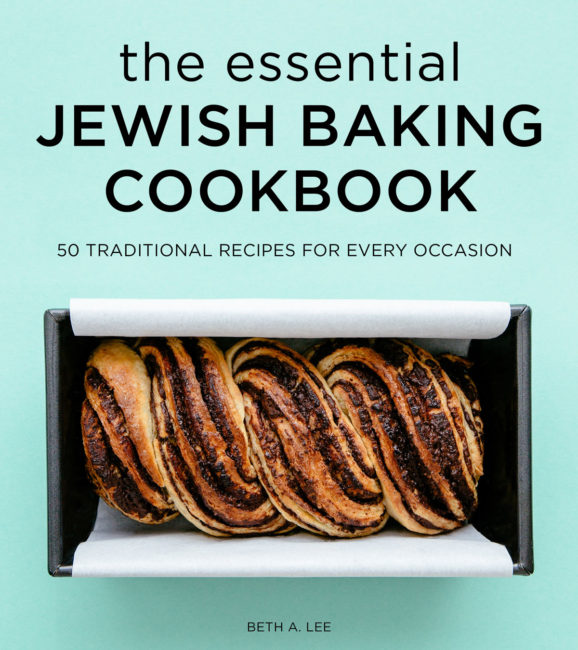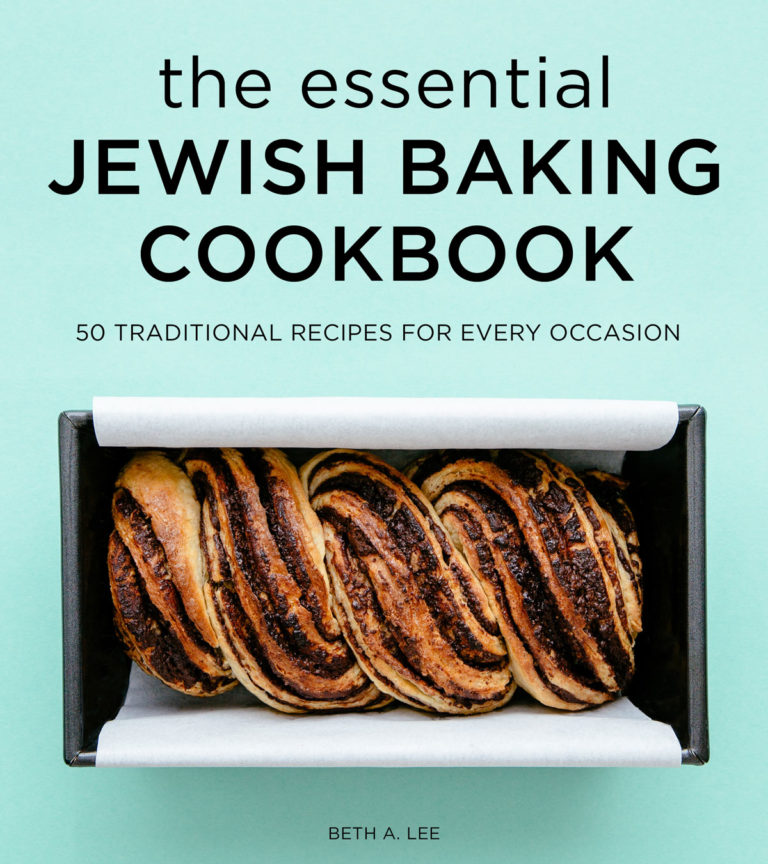 P.S. If you try this recipe, please leave a star rating and/or a review in the comment section below. I so appreciate your feedback! AND find more inspiration on Pinterest, Facebook or Instagram. Signup for my email list, too!
Cucumber Tomato Salad
Beth Lee
Cucumber tomato salad is so simple and yet sublime, especially during the height of summer produce. Chop a salad and serve it with preserved lemon hummus and you'll be eating an incredibly tasty and healthy meal, without turning on the stove or oven. Part of this salad's beauty is that you can change it to match your family's taste buds, your meal, or what's in your refrigerator.
Ingredients
3

medium sized Persian cucumbers

about 12 ounces

2

large tomatoes or about 40 cherry tomatoes or 4 -5 medium sized tomatoes

¼

cup

chopped parsley

or to taste

juice of one Meyer or regular lemon

about 2 – 3 tablespoons

1

tablespoon

extra virgin olive oil

½

teaspoon

kosher salt

¼

teaspoon

pepper
Instructions
Prepare the vegetables

Peel the cucumbers if necessary. Chop the cucumber and tomatoes to a similar dice size.

Chop the parsley. Slice the lemon in half for squeezing.

Place the diced cucumber, tomatoes, and parsley in a salad bowl.

Squeeze the lemon to release its juice into a small bowl. Then add two tablespoons of the juice to the salad mixture.

Then add the extra virgin olive oil, salt and pepper.

Mix well with a big spoon or your own clean hands.

Taste. If you prefer more lemon, oil, salt, or pepper – adjust to your liking. This salad is all about what tastes good to you. Love lemon? – add some grated zest too for even more lemon punch.
Nutrition
Serving:
1
cup
Calories:
51
kcal
Carbohydrates:
7
g
Protein:
1
g
Fat:
2
g
Sodium:
200
mg
Potassium:
331
mg
Fiber:
1
g
Sugar:
3
g
Vitamin A:
710
IU
Vitamin C:
13.1
mg
Calcium:
32
mg
Iron:
0.7
mg