Recounting a great BlogHerFood 10 "aha" moment
If you enjoy reading about my journey and my Bubbe, here are more.
In March of 2010, I wrote a post called How Did Bubbe Bake It - Part 1, exploring a sketchy recipe I had written down capturing how my maternal grandmother baked a Jewish 3-sided cookie called a hamantaschen. In the post, I promised to write Part 2, exploring my grandmother's undocumented recipe for a Jewish yeast bread called challah.
After attending BlogHerFood in San Francisco last weekend, I've decided to go backwards and write a prequel to that post, instead of part 2. I figure if it was a good enough strategy for George Lucas and Star Wars, maybe it's an acceptable approach for me too.
Here's why I'm starting at the beginning. I had a breakthrough at BlogHerFood during their Culinary Ambassador's session. For some of you reading this post that are literate and well-versed in American history, my personal enlightenment may seem trivial and obvious, but for me it was an epiphany. My mother is one of six children in her family and not one of the six (4 girls, 2 boys) learned my grandmother's fabulous baking skills or have a single recipe of hers written down. But my mother will tell you, at every opportunity, how food was the gathering point for her extended family and that despite the tiny size of their apartment, it was there that everyone gathered to socialize. Why? Because my grandmother's baked creations (and savory) were impossibly delectable. So whether it was to break the fast after Yom Kippur or celebrate the New Year or mourn the loss of a relative, it was at their very humble abode in Brooklyn that everyone gathered. And even years later, after I was born and we would visit her in her even tinier apartment in Brooklyn, she would still have fresh, hot challah waiting for us when we arrived on Friday night. She continued baking, despite her very poor eyesight and incredibly small kitchen, until she was over 90 years old.
So I've always wondered: if food was so special and central to their family, how could a whole generation exclude themselves from learning to cook it? I found the answer during BlogHerFood's session called Food Diplomats and Cuisine Ambassadors with Elaine Wu, Donna Pierce (BlackAmericaCooks.com), Laura Beck (Vegansaurus.com), and Srivalli Jetti (Cooking 4AllSeasons).
The big "aha" moment was when I asked the panel why my grandmother's food traditions skipped a generation, explaining that my mother was born in 1929, the start of the depression. Donna Pierce immediately answered, explaining that my mother was a young housewife in the 50's, the era when fast and pre-packaged foods were introduced. In the 50's, women were encouraged to spend less time in the kitchen by using simple, prepared foods that were quick to the table and easy to clean up. My grandma's challah did not fit that description.
Here are just a few of the paradigm-shifting food trends born in the 50's that influenced my mother's time in the kitchen:
McDonald's
Duncan Hines Cake Mix
Dunkin' Donuts
Swanson TV Dinners
Burger King
Casseroles made with condensed soups
So why would a housewife make her own soup, if she could buy it in a can cost-effectively (remember these were depression babies) and why slave over kneading fresh bread dough if Wonder Bread is available? (Wonder started selling pre-sliced, pre-packaged bread in 1930, smack dab in the middle of the depression.) And of course, why prepare a 3-course meal, when she could heat up a frozen dinner with a main course, vegetable, starch, and even dessert, all in one plate.
I even remember in the late 60's, the big family treat was eating a frozen dinner in front of the TV on a TV tray watching Wizard of OZ when it was broadcast once a year. Nothing wrong with the Wizard of Oz part, but what's up with the frozen dinner?
The good news is that while all these nasty, processed, prepared foods were being introduced to the mass market, some revolutionary food icons were coming on the scene to help counteract this trend. For example, in 1951, Julia Child opened up her cooking school L'Ecole des Tres Gourmandes with Louisette Bertholle and Simone Beck, in 1955 Thomas Keller and Michael Pollan were born, and in 1956 Bon Appetit magazine was introduced.
So while still today we continue to fight the strong influence of unhealthy, processed, prepared foods on the American diet (thanks EatingRules for taking on the processed issue), we also have this growing group of food bloggers as well as many other food icons that are espousing a myriad of alternative forms of eating that involve healthy, unprocessed, approachable methods of lovingly putting food back on the American dinner table. And I am so happy that I had the chance to put this historical view into perspective and clarify to myself why I feel so compelled to carry on a tradition that I so fear might whither away. And it was BlogHerFood that provided me with the venue to explore this part of my family food history and even to meet an old friend who is interested in exploring just the same thing with her grandmother's recipes as well.
So a big thank you to BlogHer for gathering up such a great group of panelists, guest speakers, attendees, sponsors, and vendors to educate me and inspire me to pursue my passion to keep my Bubbe's memory and traditions alive for my family, and many more generations of families to come.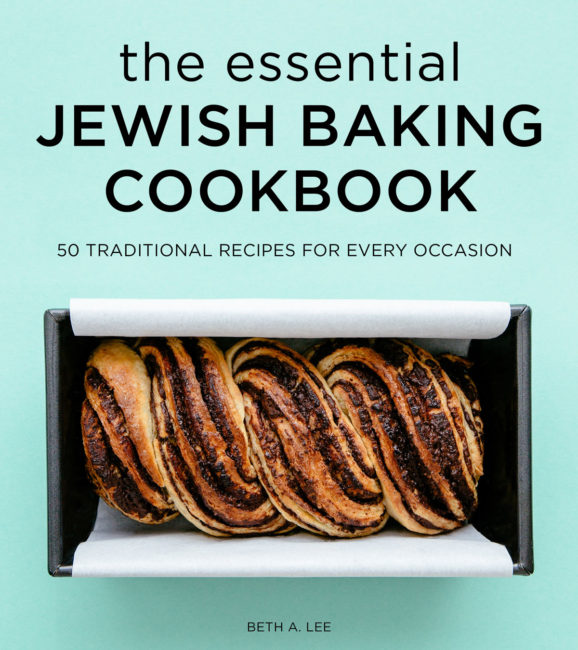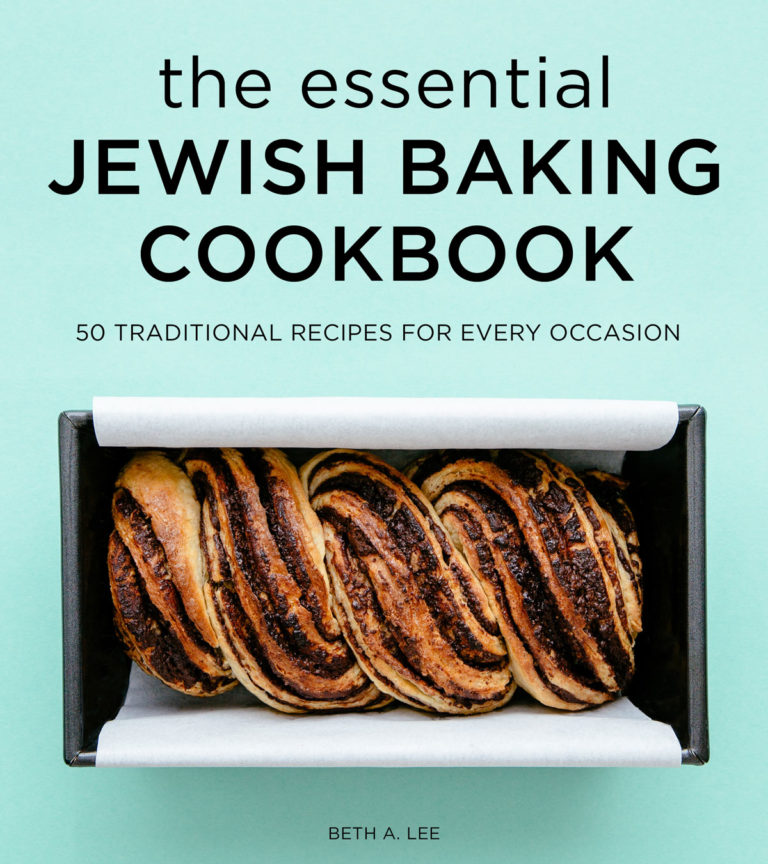 P.S. If you try this recipe, please leave a star rating and/or a review in the comment section below. I so appreciate your feedback! AND find more inspiration on Pinterest, Facebook or Instagram. Signup for my email list, too!