Preserved lemon vinaigrette is like adding a ray of sunshine to your salad. This dressing recipe is easy to make and a perfect way to use your preserved lemons. Be sure to check out my post on how to make your own jar of preserved lemons!
What are preserved lemons?
Preserved lemons are simply unwaxed lemons, of any variety, that have been salted, covered in lemon juice and left in a cool dry place to transform into a perfect preserved piece of citrus. When fully preserved, the tartness disappears and you are left with a lemony edible rind.
Before a lemon is preserved, we usually just use the zest of the rind and the juice from the inside flesh. But after preserving, the rind is your new culinary best friend. In fact, the only thing I don't use are the seeds.
Customize this simple vinaigrette recipe
Making a vinaigrette is a wonderful place to start getting to know your preserved lemons. It's a quick recipe to prepare and once you make it, you'll find many ways to use it and put your own touches on the recipe.
I make this in my mini food processor but if you'd rather not pull out an appliance, just use a whisk and chop the preserved lemon up into minced-size pieces.
Use whatever olive oil you have on hand. For dressings, I often use my higher quality oils because I am not putting any heat on it and you can appreciate the flavor. But any extra virgin olive oil will work. In fact, there is so much flavor in the lemons, that if you only have grapeseed oil or some less flavorful oil – use it.
Only have dried herbs on hand? I developed the recipe using dried thyme. If you have fresh thyme or fresh parsley, use it but no need to skip the recipe if you only have dried herbs. It will still be fresh tasting and fragrant.
Other optional additions are shallot, pepper flakes, garlic or Dijon mustard.
Other ways to use preserved lemons
The options are endless. Almost any place you might use lemon, especially in savory recipes, you can use some preserved lemon instead.
The one thing to always keep in mind is that they are inherently salty from the preserving method. So either rinse off what you plan to use or reduce the amount of salt you might use in your recipe. In fact, don't add any until you taste it with the preserved lemons.
Preserved lemons are a natural fit in Moroccan recipes such as a chicken tagine but if you are not yet familiar with that style of cooking, no problem. These lemons are wonderful for fish, chicken, beef, salads, grains, pastas, dips and so much more.
How to make this preserved lemon vinaigrette recipe
I choose to use the flesh and rind of the lemon, being careful to remove the seeds. Some people only use the rind – I use as much of the lemon and the preserving liquid as I possibly can.
Rinse the salty liquid off the lemon and chop coarsely if using a food processor or more finely if just whisking your vinaigrette.
Put all the ingredients in the food processor and pulse or turn it on until it's the texture you want – completely smooth or leave some bits of lemon. You also want to see the oil incorporated.
If whisking by hand, I would add the oil a bit at a time whisking to emulsify it with the other ingredients.
The most important thing is to taste it. Too tart? Add a touch more sugar. Want even more lemony freshness? Add some more fresh lemon juice. Want a stronger herby flavor – add extra dried or fresh thyme or parsley.
If using it soon after you make it, leave it out of the fridge so it doesn't congeal. Refrigerate the leftovers and don't be concerned that it thickens up – take it out and let it come to room temperate or add a touch of lemon juice and whisk it smooth.
What to serve with this preserved lemon dressing recipe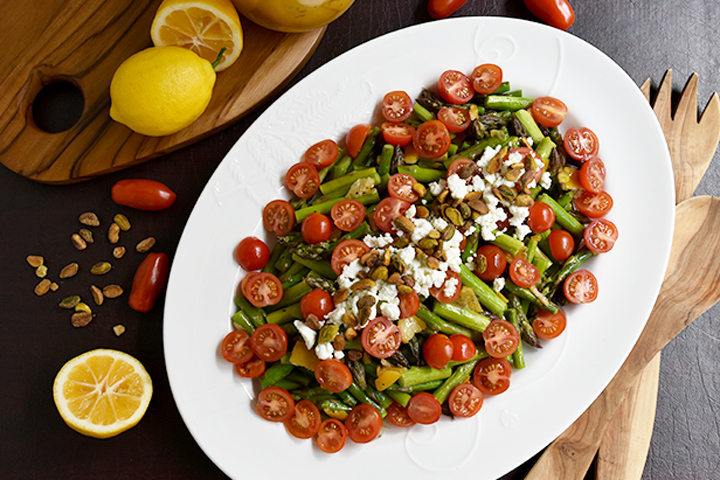 Asparagus Salad w Preserved Lemon – this recipe has a built in dressing but this vinaigrette can step right in to the recipe with ease
Farmers' Market Chopped Salad – skip the lemon juice and olive oil dressing and use this vinaigrette instead
Blistered Tomato, Corn and Arugula Salad – I love the balsamic dressing with this salad but for a change of pace, this preserved lemon vinaigrette would be excellent!
Make a salad with fresh spinach, sliced eggs, cherry tomatoes for lunch and top it with with tart and tangy lemon dressing – you'll love the sweetness of the salad with the savoryness of this dressing.
Try this wonderful chickpea-based dish called lahmajoun and add some of the dressing both to the pizza topping and the salad topper!
Supplies for Making the Dressing
This post contains Amazon affiliate links – if you click on one and purchase something, I receive a very tiny percentage of the sale. Your price is never affected.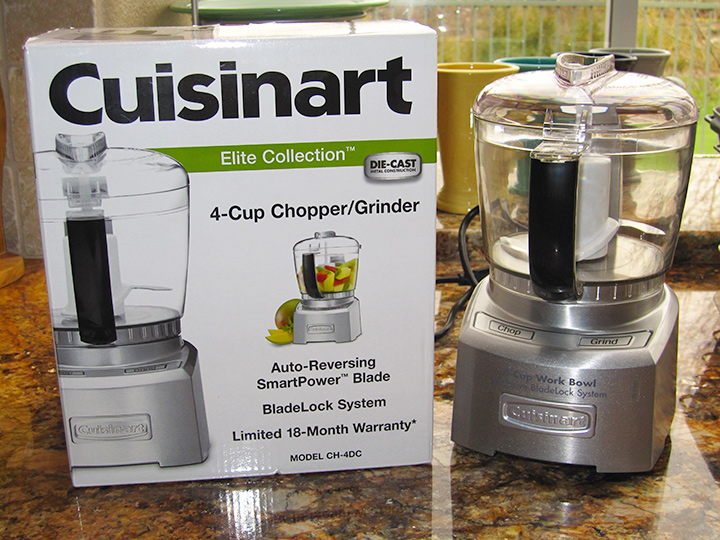 One of my favorite kitchen tools is my mini food processor. You can read more about what happened when I first received it in this post about me being a bad mom with a bonus jalapeno hummus recipe :-). That said, I now love it so if you don't have one, think about adding a mini food processor to your kitchen tool arsenal. Otherwise just a good kitchen whisk will do the trick. And I also LOVE my handheld citrus juicer .
Also check out my Amazon shop that includes some of my favorite food and food-related products. I am always updating it – please visit often. And let me know if you need specific products recommendations – I am happy to help!

Yield: 2/3 cup
Preserved Lemon Vinaigrette
Preserved lemon vinaigrette is like adding a ray of sunshine to your salad. You'll love how easy it is to make and also versatile in use and flexible with ingredients.
Ingredients
½ medium sized preserved lemon, seeds removed, rinsed
1 teaspoon preserved lemon liquid
1 tablespoon fresh lemon juice
1 tablespoon orange juice
¼ - ½ teaspoon sugar
1/2 teaspoon dried thyme
Fresh parsley if you have some
Fresh ground pepper
1/3 cup olive oil
Instructions
Place all ingredients in a food processor to emulsify.
Alternatively, place all ingredients—except oil—in a bowl. Slowly whisk in oils to emulsify. Taste for seasoning, adjust if necessary to your liking.
Store in a sealed container in the refrigerator. But if using within a few hours of when you make it, leave it out so the oil doesn't
congeal. If it does congeal in the refrigerator, just let it come to room temp or add a touch of lemon juice and whisk and it will come back to a smoother consistency quickly.


Recommended Products
As an Amazon Associate and member of other affiliate programs, I earn from qualifying purchases.
Nutrition Information:
Yield:
8 servings
Serving Size:
1
Amount Per Serving:
Calories:

83
Total Fat:

9g
Saturated Fat:

1g
Trans Fat:

0g
Unsaturated Fat:

7g
Cholesterol:

0mg
Sodium:

28mg
Carbohydrates:

1g
Fiber:

0g
Sugar:

1g
Protein:

0g