Mushroom Barley Soup is a big bowl of healthy, satisfying comfort food. Even better, you can pull it together from basic pantry and kitchen staples - that's how this recipe was born!
If you are looking for another great soup recipe you can try my acorn squash soup shooters.
For ease of browsing, here are all of my soups and side dishes in one place.
Mushroom barley soup - simple and so satisfying
This classic mushroom barley soup is loaded with flavor and texture by using both dried and fresh mushrooms and white wine or dry sherry. The first time I made this soup, I was low on dinner supplies. So I went back to the basics - looking for soup stock, grains, and the triumvirate of carrots, celery, and onions. Luckily, all of that was in good supply. I grabbed some barley out of my rice and grains drawer and saw a recipe on the package that provided inspiration.
The next time I made it I was teaching a cooking class about the seven species related to the Jewish holiday called Tu B'shevat - the birthday of the trees. So I stepped it up another level and added fresh and dried mushrooms.
But if you don't have either, make the soup anyhow, just the way I did the first time. Only have dried mushrooms but not fresh? No problem. Only have fresh but not dried? That works great too!
No fresh herbs? Use dried. This soup really will come alive using what you have on hand.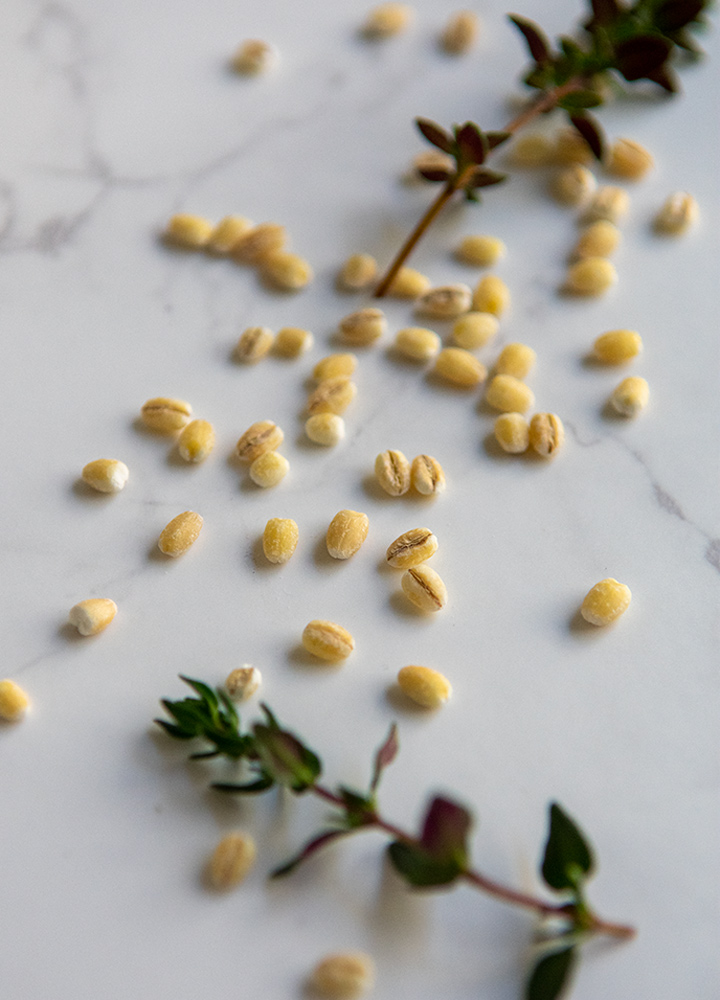 My first pot of soup was a thick, creamy risotto-like soup, aptly described by my daughter. If you prefer soupier results - it's an easy fix. Use less barley or add more stock/broth. The barley definitely drinks up the liquid as it cooks, which is how I ended up with the velvety risotto-like texture.
The recipe below is just a starting point - taste it frequently and let your senses guide your additions. Have no fear - too much salt or spice - add water or stock. Too brothy? Let it reduce down a bit. Soup is a very forgiving dish to prepare.
What type of stock is best for this soup
When I developed this recipe, I used mushroom stock, which worked well since mushrooms and barley are a natural combination. However, this soup is just as good with chicken stock, vegetable stock, or beef stock.
My lingering childhood memory of beef and barley soup with little chunks of meat scattered throughout after falling off the bone of flanken ribs fills my head frequently, especially on a cold winter day. So if that makes your mouth water, go for it. Barley and beef is comfort food at its finest.
Other dishes to serve with barley risotto soup
Simple Mediterranean Chopped Salad
Arugula and Pear Salad with Toasted Walnuts
Mini Irish Soda Bread Biscuits
Supplies for making risotto-style barley soup
This post contains Amazon affiliate links – if you click on one and purchase something, I receive a very tiny percentage of the sale. Your price is never affected.
Also check out my Amazon shop that includes some of my favorite food and food-related products. I am always updating it – please visit often. And let me know if you need specific product recommendations – I am happy to help!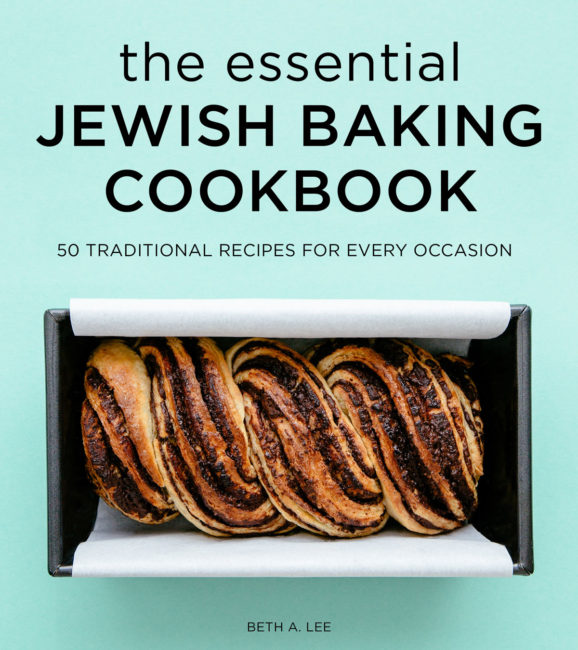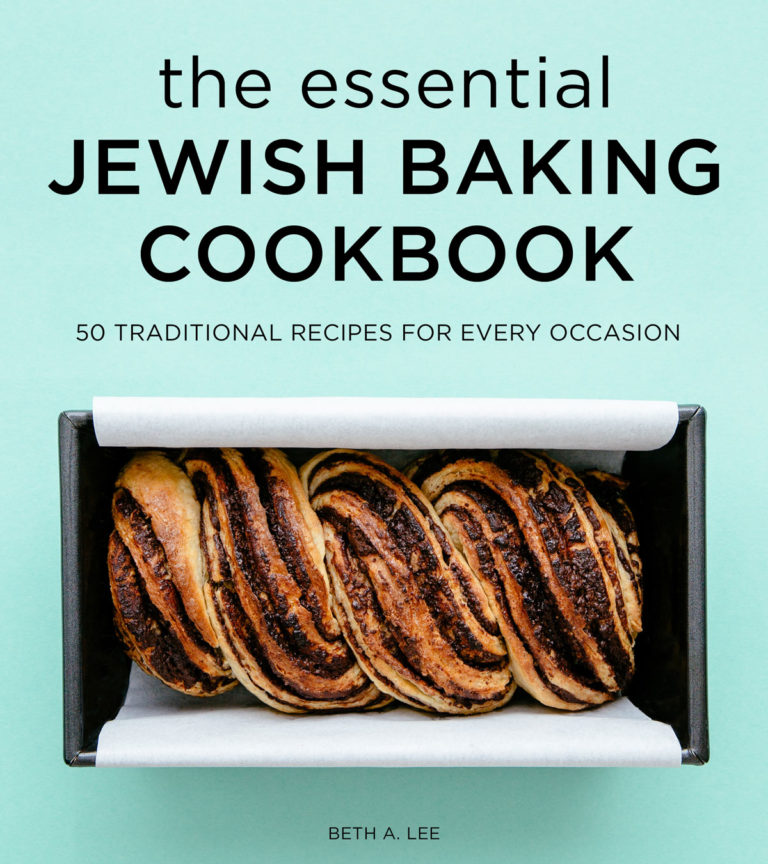 What is your favorite comfort food soup?
P.S. If you try this recipe, please leave a star rating and/or a review in the comment section below. I so appreciate your feedback! AND find more inspiration on Pinterest, Facebook or Instagram. Signup for my email list, too!
Barley Risotto Soup
Beth Lee
This classic mushroom barley soup is loaded with extra flavor and texture by using both dried and fresh mushrooms and white wine or dry sherry. If you want a porridge-type result, a little less broth delivers a risotto texture, a little less barley or more broth will yield a traditional bowl of brothy soup.
Ingredients
2

carrots

diced or sliced

1-2

celery stalks

diced or sliced

1

medium onion

chopped

1-2

garlic cloves

minced (use ¼ - ½ teaspoon of garlic powder if you don't have fresh)

2

tablespoons

extra virgin olive oil

½

cup

dried porcini mushrooms

optional, if using soak in hot water for 15 minutes to soften and let any dirt fall to the bottom of the bowl **

½

pound

cremini or white button mushrooms

sliced

½ - 1

teaspoon

dried thyme

you can also use fresh thyme or dried basil, or even add some hot chili peppers

1

bay leaf

¼

teaspoon

white pepper

⅓

cup

sherry or white wine

to deglaze the pot

4

cups

chicken stock

or use mushroom, vegetable or beef stock. Only have one can of stock? use water as the rest of your liquid and just taste your soup to see if it needs a little extra seasoning.

1

cup

pearled barley

should be available at any grocery store, bulk bins, or specialty food store

½

lemon

juiced

1

teaspoon

kosher salt

or to taste

1

teaspoon

black pepper

or to taste
Instructions
Saute the carrots, celery and onion in the olive oil on medium heat until the onion is soft and translucent and just starting to take on some color – about 5 minutes.

At this stage, I like to add in my dry spices and some salt and pepper to start layering flavors and release some of their fragrance in the hot pan. Mix them around a bit and then deglaze the pan with the white wine (in non-technical terms - pour the wine in the hot pan, listen to the sizzle, and mix it around to release any yummy flavors sticking to the bottom of the pan).

Drain the porcini, savingthe liquid**. Dice the porcini if you like and then add porcini and fresh mushrooms to pot and the garlic and sauté until the fresh mushrooms give off their liquid and start to show some color – another 3 - 5 minutes or so.

Now add the stock, mushroom soaking liquid and barley. Stir again and bring the whole thing up to a boil. Then reduce the temperature to low and let it simmer covered until the barley is cooked and the carrots and celery are soft.

If you are adding in any pre-cooked meat, do so at the end just to warm it up.

To serve the soup, ladle into bowls and if you have any fresh herbs around - basil or parley or chives, you could sprinkle some on top, or a splash of olive oil and/or a squeeze of lemon would be nice as well. Or serve it just as is - if you've been tasting it as it cooks and adjusting the seasoning, it should be lovely on its own.

Lift the lid frequently to give it a stir and check to be sure it is not boiling. You'll want it to cook at a low boil - almost simmering.

As you taste for seasoning,squeeze in the meyer lemon juice as needed.
Notes
**if you want to add the mushroom flavored soaking liquid to the soup, be sure to strain it through some cheesecloth first to remove the sediment/dirt that was released from the mushrooms.

Other add-ins: leftover chicken, beef, even sausage or pancetta sauteed and added in would be nice. Also - other vegetables would be lovely too - parsnip, zucchini - almost anything you want to use from your vegetable bin could become an ingredient in this soup.
Nutrition
Calories:
150
kcal
Carbohydrates:
28
g
Protein:
3
g
Fat:
2
g
Sodium:
16
mg
Potassium:
169
mg
Fiber:
5
g
Sugar:
1
g
Vitamin A:
1730
IU
Vitamin C:
2.1
mg
Calcium:
20
mg
Iron:
0.9
mg