If you're a fan of North African flavors, spicy heat, and/or Ottolenghi cookbooks, you'll love this easy-to-make rose harissa recipe. Rose harissa is hard to find in stores but, luckily, it's easy to make at home.
Want to learn more about Middle Eastern ingredients? Read our other Tasting Jerusalem ingredient posts.
Some great recipes using harissa are my roasted harissa potatoes with preserved lemon gremolata or harissa chicken with preserved lemons.
For ease of browsing, here are all of my jams, salsas and sauces in one place.
What is the Difference between Harissa and Rose Harissa?
Harissa is a spice sauce of Tunisian (North African) origin. There are many variations to the recipe, but the basic building blocks are spicy dried or fresh peppers, caraway, cumin, garlic, olive oil and an acid – usually lemon juice. There are ground harissa spice blends, too, for sprinkling on dishes.
Rose harissa includes dried rose petals and/or rosewater to both soften the kick of the chilies and add an unexpected floral counterbalance to the spicy, smoky peppers.
Where can I Buy the Rose-infused Version?
When Chef Yotam Ottolenghi suggested rose harissa as one of his 10 must-have ingredients in his 2018 cookbook Simple, it created a bit of a stir in parts of the world where this sauce is not readily available and, quite frankly, is unknown.
Use this recipe as a much easier (and cost-effective) way to get your hands on rose harissa. It's the easy solution to avoid ordering from the UK on Amazon or through the Ottolenghi store.
How Should I use my Harissa with Rose?
Murad Lahlou likens harissa to sriracha in his New Moroccan cookbook and suggests it be used as a finishing touch to dishes – soups, stews, grains, proteins. Other ideas:
Mix it with some preserved lemons, rub it on chicken and bake it – it's fantastic.
Roast carrots and chickpeas with the rose harissa – no need to even add extra oil.
Or how about the spice in a Bloody Mary?
The kick in a tomato sauce
Or a topping for Sunday brunch scrambled eggs or omelettes
Or on top of store-bought or homemade hummus
Are Harissa and Rose Harissa Interchangeable in Recipes?
Yes, but… harissa adds a spicy zing to recipes. With the addition of the rose flavor, the harissa becomes more prominent in dishes—because rose is a less common flavor. So your palate picks it up more.
Take that into consideration when adding the rose to this recipe or using the spicy mixture in a dish you're preparing. We actually like to use rose harissa in recipes that call for traditional harissa because it gives dishes that extra dimension of flavor.
How Long will this Homemade Version Last in the Refrigerator?
When you make it, be sure to use a sterilized glass jar for storage to help extend the life. You'll use it up before it will spoil, but the refrigerated shelf life is probably about two weeks. You can also freeze it in one or two tablespoon amounts for a quick spice infusion anytime you need it.
What can I Substitute for Harissa if I'm out?
Use your favorite spicy red paste such as sriracha, Chinese chili-garlic paste, Korean gochujang, Southeast Asian sambal oelek. If you have any of these, add some preserved lemons to give it a North African flair.
Is there a Shortcut Method to Make Rose Harissa?
If you have a jar of store-bought or homemade harissa in the house, add some rose water or dried rose petals or both to add the rose flavor. Remember to add rose water in small increments – ½ teaspoon or less at a time. Too much is not a good thing. (Think soapy.)
For store-bought harissa, we like Trader Joe's, though note that it's spicier than some store-bought versions.
Steps to Making this Rosy Spicy Paste
1. Gather and measure all of your ingredients. This recipe is pretty simple but having everything ready will make it even easier. The dried chilies need about 20 minutes to rehydrate.
2. Pan fry the spices in a touch of olive oil, let cool and grind them up in an old coffee grinder, small food processor or mortar and pestle with the dried rose petals. Then add in the smoked paprika.
3. In the same pan you used for the spices, sauté your shallots, garlic, and peppers.
4. Place all ingredients in a blender or food processor and blend/process until well combined. Taste for seasoning and add additional salt or rose water as needed.
5. Put in a sterilized jar, top with olive oil, and store in the refrigerator.
See my rose harissa web story for a quick visual guide of how to make this recipe.
Recipes to Try with Rose Harissa
Shakshuka – an easy egg dish for brunch or any meal of the day
One-pan Harissa Chicken with Preserved Lemons
Lahmajoun – a vegan version of a traditional Armenian flatbread
Ottolenghi's Pappardelle with Rose Harissa
Want to learn more about Middle Eastern ingredients? I co-lead a cooking group where we do just that! Follow the Facebook page and join the Facebook group – we'd love to have you learn with us.
This post contains Amazon affiliate links – if you click on one and purchase something, I receive a very tiny percentage of the sale. Your price is never affected.
Supplies for Making Harissa with Rose
Also check out my Amazon shop that includes some of my favorite food and food-related products. I am always updating it – please visit often. And let me know if you need specific product recommendations – I am happy to help!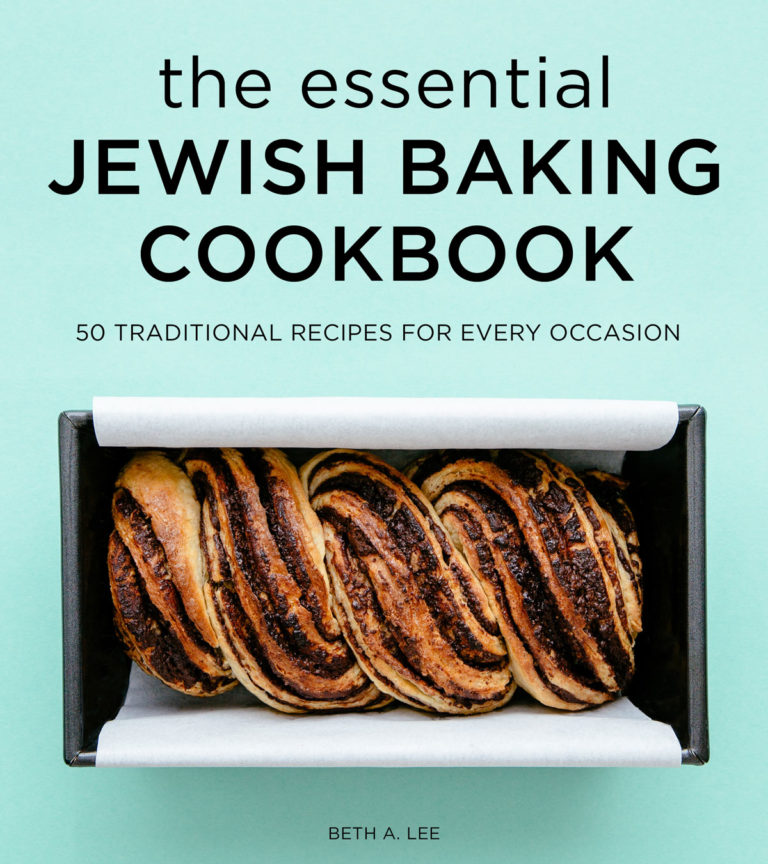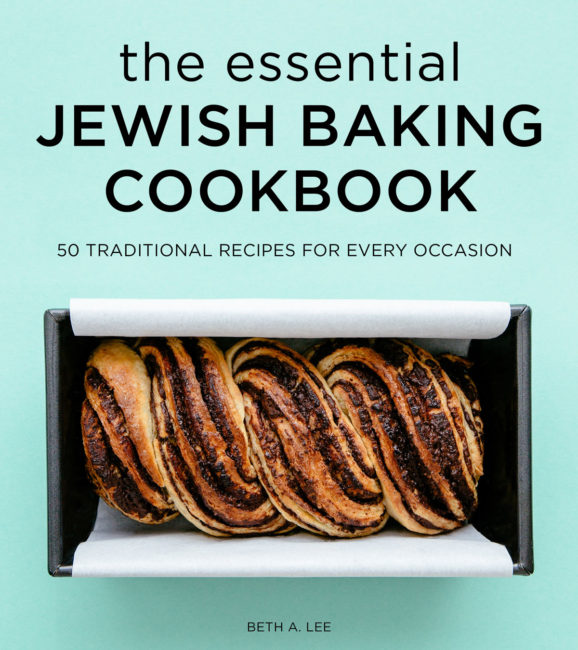 P.S. If you try this recipe, please leave a star rating and/or a review in the comment section below. I so appreciate your feedback! AND find more inspiration on Pinterest, Facebook or Instagram. Signup for my email list, too!
Rose Harissa
This brick red spice paste mellowed by a touch of rose will become your favorite kitchen condiment. And if you have Ottolenghi's SIMPLE cookbook, now you can find one of his must-have ingredients – rose harissa.
Ingredients
4

Dried chili de arbol

rehydrated

4

teaspoons

olive oil

divided use

2

serrano chilies

chopped and seeded (preferable to use Fresno Chilies if you can find them)

1 ½

teaspoons

coriander seeds

3/4

teaspoon

cumin seeds

½

teaspoon

caraway seeds

1

teaspoon

rose petals

1

teaspoon

rose water

2

teaspoons

smoked paprika

2

tablespoons

shallot

rough chopped

4

cloves

garlic

rough chopped

2

tablespoon

tomato paste

2

tablespoons

lemon juice

Pinch

of sugar

½

teaspoon

kosher salt
Instructions
Fry coriander, cumin, caraway in 1 teaspoon olive oil over medium-high heat until fragrant, about 10 seconds. Remove spices and reserve oil. Grind spices with rose petals with a mortar and pestle or in a spice grinder. Add smoked paprika.

Heat reserved olive oil and 1 tablespoon olive oil in the same skillet until very hot. Add shallot, garlic and Serrano or Fresno chilis and hydrated chili de arbol. Saute until golden.

Place sauteed mixture, remaining olive oil, spices, tomato paste, lemon juice, rose water, pinch of sugar and salt in a blender or food processor. Process until smooth. Add additional salt and rose water, if needed.

Store in the refrigerator in a glass jar with a layer of olive oil
poured over the top, if desired.
Nutrition
Serving:
2
tablespoon
Calories:
32
kcal
Carbohydrates:
3
g
Protein:
1
g
Fat:
2
g
Saturated Fat:
1
g
Sodium:
179
mg
Potassium:
84
mg
Fiber:
1
g
Sugar:
1
g
Vitamin A:
410
IU
Vitamin C:
7.3
mg
Calcium:
9
mg
Iron:
0.5
mg