Baby back ribs are the best dish for a long lazy weekend. These ribs wow all your senses with an overnight bath in a bourbon marinade, a spicy rub, a pre-cook in the oven, and a slow smoky stint on the gas grill, finished with a saucy glaze.
For ease of browsing, here are all my main course recipes in one place.
This post has been a classic on my site since 2011, updated July 2019, May 2021, July 2022.
This post contains Amazon affiliate links. As an Amazon Influencer, I earn from qualifying purchases. Your price is never affected.
Why you'll love this recipe
These ribs are the perfect weekend barbecue project! Total time to prepare is 24 hours, but actual work time is far less. And the payoff is worth it. (for a quicker-cooking rib recipe - check out my Korean Kalbi ribs)
You'll learn how to make a simple baby back rib marinade (bourbon!), a dry rub, and how to grill the ribs on a gas barbecue.
This recipe delivers our definition of "perfect" baby back ribs -- tender but still firm when you bite into them. If you are used to eating your ribs with the meat falling off the bone, try them this way – you'll be glad you did.
Ingredients you'll need
A bit of bourbon, some dry spices, a few racks of ribs, your favorite barbecue sauce and you're all set!
Baby back ribs: If you buy your ribs at a butcher counter, ask them to remove the membrane on the back of the rack. If not, see below for a quick explanation of how to do it yourself.
Bourbon: Doesn't have to be your best bourbon, whatever you have will work or buy a moderately-priced bottle to use for this marinade.
Barbecue sauce: Making your own sauce is an excellent option, but I often buy one that mirrors the bourbon of the marinade.
Dry rub: If you don't have smoked salt, just use some extra kosher salt. And smoked paprika instead of regular is a perfect substitution, especially if you don't have the smoky salt.
Smoker chips: There are many right choices of woods for smoking ribs including hickory, oak, mesquite. If you can find whiskey or bourbon enhanced smoker chips, even better.
See my baby back ribs web story for a quick visual guide to making the recipe.
How to make this recipe
Remove the rib membrane:
Baby back ribs have a thin membrane on the underside (bony side) of the rack. If not removed, the ribs will be tough to cut and may not absorb the flavors of the rub as well. If you buy your ribs pre-packaged, you'll need to do this yourself. If you buy them at a butcher counter, ask them to do this for you.
1. Use a thin knife (doesn't have to be sharp - can even be a butter knife) and slip it underneath the membrane but over the bone to get leverage
2. Tear the membrane away
3. It may not come off in one piece - no big deal, just repeat -- knife under the skin and over the bone and tear again.
See video in this post to watch me demonstrate how to remove the membrane.
Pre-Grilling
1. Place your ribs in an extra-large sealable bag or large pieces of heavy duty foil and add the bourbon. Place these packages on sheet pans just in case some liquid seeps out. Put them in the refrigerator, overnight if possible. Turn the packages a few times to be sure the bourbon is distributed all over.
2. Meanwhile, prepare your dry rub.
3. Remove ribs from the refrigerator, and if in tin foil packages, try to re-use the foil for the par baking that comes next. Empty the extra bourbon juice, pat the ribs dry, and slather the dry spice rub all over.
4. Close the packages back up and let them sit in the refrigerator until you are ready to pre-bake them.
5. Bake the ribs as directed while you also preheat the grill and soak your smoker chips.
Grilling
1. Not mandatory, but a rib rack is quite convenient for the grilling portion of the process. Transfer ribs to the grill and follow the grilling instructions below. What you're hoping for is the smoker chips to start working and slowly infuse the ribs with even more flavor while also continuing to cook them with indirect heat.
2. When the ribs are nearly done, you'll slather them with your barbecue sauce. Pay close attention – most sauces have sugar in them and will easily catch fire if you are not watching. (It's possible this happened to us at least once.)
Our ribs turn out tender, juicy, and flavorful every time. The rub is spicy but not overpowering or over-salty so you can taste the layer of rub when you bite into the rib and then get another hit of flavor from the barbecue sauce as well.
The ribs are easy to eat and serve. Because the meat is not falling off the bone, you can easily cut them up into single pieces, making the time to mouth for the diners very quick. Your guests will thank you.
Expert Tips and FAQ
Make a lot! The steps to make these ribs are easy but it takes some time. So make extra and enjoy the leftovers.
A crunchy salad is a really nice side dish with the ribs.
Have extra barbecue sauce for dipping, in addition to the sauce you brush on near the end of the barbecue process.
Missing an ingredient for the dry rub? Be creative – you can still impart excellent flavor!
What's the difference between a dry-rub and a wet-rub or marinade?
A dry rub is a mix of dry spices that you "rub" on the meat before baking or grilling. A wet rub is more like a marinade – often mimicking some of the flavors in the dry rub but with the addition of an acid and possibly oil.

For this recipe, the wet rub is just straight up bourbon and a finish at the end with the barbecue sauce.

Our dry rub is inspired by Steve Raichlen's basic barbecue rub .

Why is it important to remove the membrane on the back of the rib rack?

Baby back ribs have a thin membrane on the underside (bony side) of the rack. If not removed, the ribs are tough to cut and won't absorb the flavors of the rub as well. You can remove the membrane yourself or have your butcher do it. Removing it takes a little effort but you'll get faster at it after a couple tries. If you buy your ribs at Costco, or any place where they are pre-packaged, you'll need to do the removal yourself. Don't skip this step!
How long should you marinate the ribs?

I usually do the initial soak in bourbon overnight. In a pinch, start them early in the morning and let them sit a few hours, then apply the rub shortly before you do the par bake.
My niece was not eating pork at one point, and actually started eating it again just to devour these bourbon baby back ribs. Just saying, they are that good.
Salads to serve with baby back ribs
Other rib recipes to try
Are you a rib fanatic? Or are you looking for a rib recipe that cooks up more quickly? Try these flanken-style short ribs (kalbi) with a Korean-style marinade. They still need 6-8 hours to marinate but they are on and off the grill in about 5 minutes.
Check out my Amazon shop that includes some of my favorite food and food-related products. I am always updating it – please visit often. And let me know if you need specific products recommendations – I am happy to help!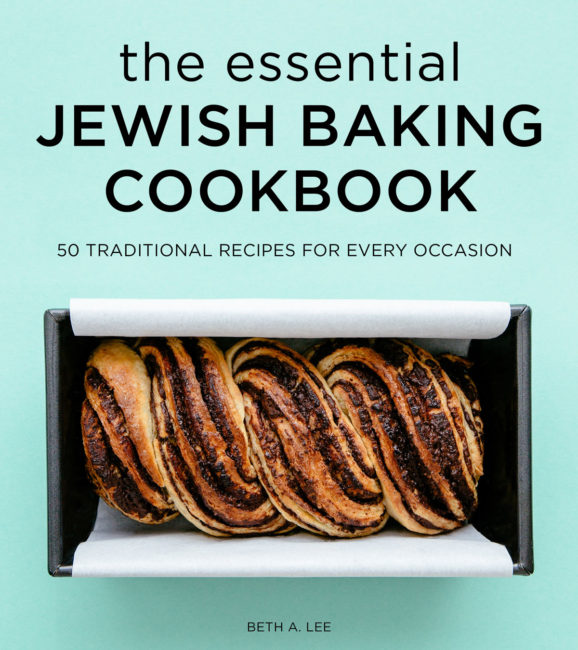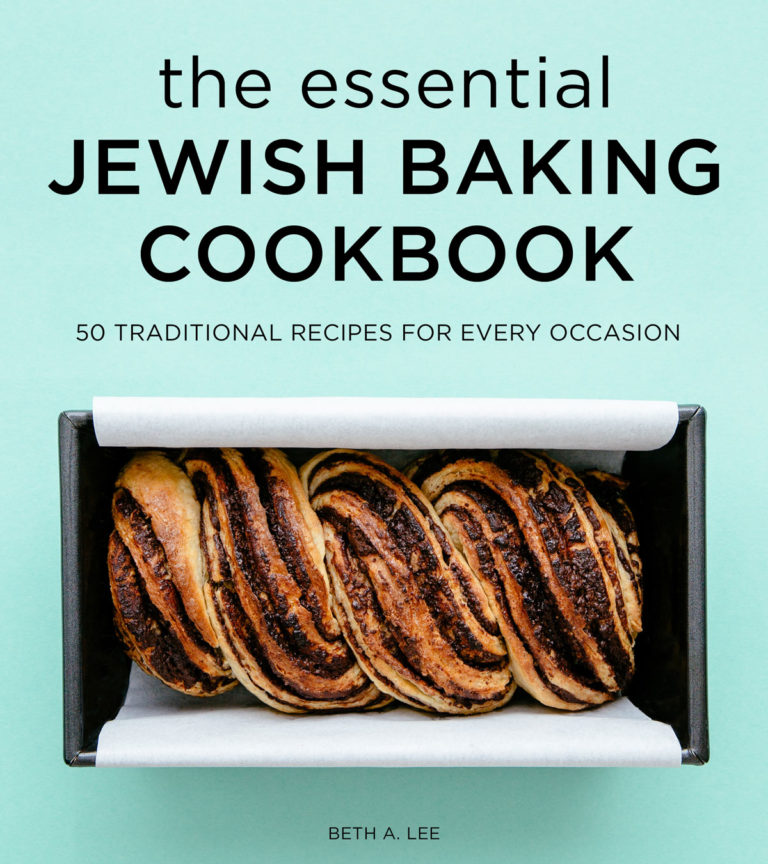 P.S. If you try this recipe, please leave a star rating and/or a review in the comment section below. I so appreciate your feedback! AND find more inspiration on Pinterest, Facebook or Instagram. Signup for my email list, too!
Perfect Baby Back Ribs
Beth Lee
These baby back ribs with a bourbon marinade and smoky dry rub are the perfect weekend grilling recipe -- tender, deeply flavorful, and a great way to feed a crowd.
Ingredients
Rib Ingredients:
4

racks

baby back ribs

will feed up to 12 people

1

cup

bourbon

a little less or more is fine
Rub ingredients:
¼

cup

firmly packed brown sugar

¼

cup

sweet paprika

or smoked would be nice as well

3

tablespoon

black pepper

3

tablespoon

coarse salt

such as kosher

1

tablespoon

hickory-smoked salt or more coarse salt

2

teaspoon

garlic powder

2

teaspoon

onion powder

2

teaspoon

cayenne powder

less if you are not into a bit of spicy
Other ingredients:
smoker chips

barbecue sauce of your choosing - we like to stick with the bourbon theme and use Jack Daniel's brand
Instructions
Preparing the Racks
First, I buy my ribs at a butcher counter where they will remove the membrane on the back of the ribs - saves time at home. If you buy your ribs pre-packaged, perhaps at Costco, be sure to find and remove the membrane on the back of the rack. It's not hard to do and it is necessary for tenderness and ease of cutting.
Marinate in Bourbon
When I am ready to marinate them in the bourbon, I cut each rib rack in half - it's easier for handling later on. To marinate in the bourbon, place a couple split racks in a plastic bag and pour the bourbon over and then lay flat on a sheet pan or roasting pan. I wrap a couple at a time in heavy duty foil, then re-use the foil for the pre-baking. We let them sit in the bourbon in the refrigerator for a few hours or overnight, turning them once or twice to distribute the juices.
Prepare the Rub
Meanwhile, make the rub. Combine all of the rub ingredients in a bowl, mixing it up well with your hands or fork, making sure you combine completely and remove any clumps of brown sugar. This mixture can stay on your kitchen counter covered until you need it. The rub recipe was enough for 4 full racks of baby back ribs, which fed 9 people with lots of leftovers so could probably feed 12 people easily.
Rub the Ribs
When the ribs are done marinating in the bourbon, pour off the extra liquid and then rub them all over with the rub mixture. Put them back in the tin foil and let them "marinate" for at least 1 hour. I've let them sit in the refrigerator for as long as overnight but usually for just a few hours until I am ready to pre-cook the ribs in the oven.
Pre-cook the Ribs
Before they go out to the gas barbecue, pre-cook the ribs in the oven, wrapped in the foil for 1 hour at 300 degrees convection. If you don't have a convection oven, 1 hour at 325 degrees should do the trick.

When they are done pre-cooking, take them out and hand them over to the person in the family with the barbecue gene. In our house, that is @dormantchef. Here's how he finished the cooking on the barbecue:
The Barbecue Part
About an hour before he's ready to bbq, he soaks the smoker chips in some water or bourbon. The best ones we've tried are the Jack Daniels wood smoker chips but you can try other brands and types to your liking. When he's ready to start cooking, he places the chips in the smoker tray of the gas grill.

Total time on the barbecue is about 2.5 - 3 hours. Most of the cooking is indirect but he starts with the bbq on high and sears the ribs briefly all over. Then he turns off one side of the grill, and turns the other side to medium to medium low, placing a pan of water on the bread rack to create some moisture. The ribs remain on the no-heat side, and he rotates the ribs every 20 minutes for about 2 to 2 ½ hours until tender. Then he turns the heat back up to high for about 20 minutes to brown the ribs again. Then back down to medium to start brushing with sauce for about the last ½ hour. The exact timing and heat settings will depend on your grill. The ribs are done when they are very tender but offer some resistance when you bite them; the meat should easily pull off the bone. The sauce should caramelize without burning.

We have chosen over the years to try any number of different sauces, but end up using Jack Daniel's barbecue sauce, combining the regular and spicy.
Nutrition
Calories:
78
kcal
Carbohydrates:
7
g
Sodium:
2329
mg
Potassium:
93
mg
Fiber:
1
g
Sugar:
4
g
Vitamin A:
1240
IU
Vitamin C:
0.3
mg
Calcium:
18
mg
Iron:
0.7
mg